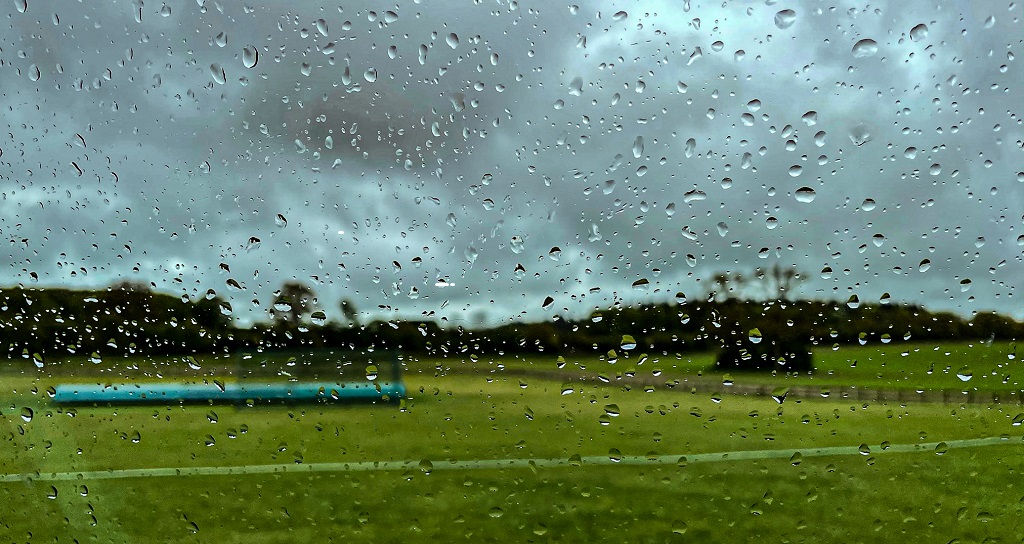 As I look out on the drizzle before turning my eyes back to the weather radar on my PC, I can't help wondering why we bother playing cricket. Because of holidays and injuries, we have spent all week scrambling around ensuring we have three teams. It is a thankless task made more thankless when glancing at a weather app.
This has been particularly chaotic for the Second & Third team skippers who have spend much of the week practically begging anyone with a pulse, to give up their afternoon. The perpetually crap weather has not only dampened pitches, but also the enthusiasm to play. There are better things to do than stand around hoping beyond hope, that Carol Kirkwood has got it wrong.
First XI
It could be worse, we could be our First XI visitors, Ryde CC, who must be wondering whether to travel from the Isle of Wight to north Hampshire. Ryde will fancy a victory to strengthen their promotion push but also know a series of cancellations will help them maintain their average points position. They are in a quandary as I know they were looking forward to their visit to the mainland and a first ever fixture with The Oaks.
The Oaks are at the other end of the table, clinging onto survival hopes in a metaphorical situation akin to the final scene of 'The Italian Job'. A defeat tomorrow and it is curtains. A victory would put them right back in the survival mix, whilst a cancellation would need a supercomputer to work out next week's scenarios.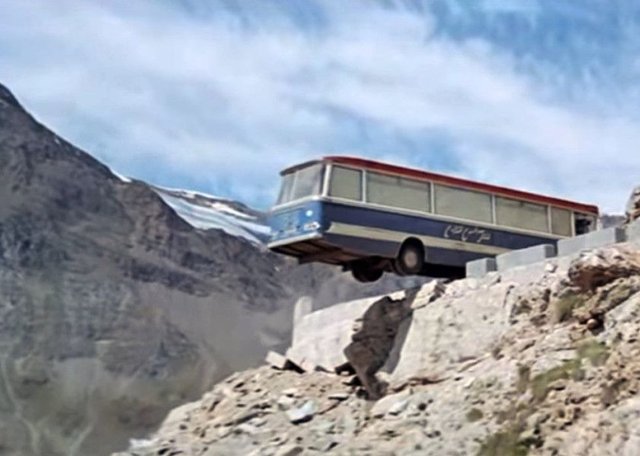 The Italian Job: A Metaphorical Example of The Oaks' Plight
I believe what we must do is take the points gained, add that to matches played, divide it by the batting points, multiply that by bowling points and divide that by the square route of the number of items in an electrician's toolbox. Then hope for the best.
Second XI
The Two's visit local friendly rivals, St Mary's, hoping the churchmen can convince God to stop acting in mysterious ways and give us a game of cricket. There are no covers at Newfound and a disgusting forecast means that Jack, a self-employed accountant, may have wasted days trying to get a team up when he could have been earning money.
It is a team that one would describe as eclectic, with three injured players limping their way to legendary status. On standby, is Jimmy Witts, an old schoolboy friend of Chair, Bob Lethaby, who has offered his services after a call to arms on Facebook. Jimmy may be a bit rusty, as his last tenuous link to cricket involved hurling balls at Clive Turpin during indoor nets at The Hurst School in the spring of 1981.
To put things into perspective, with Bob, Deano and BT in the team, Jimmy, wouldn't even look out of place. If God does work in less mysterious ways for once, and the game goes ahead, an Oakley win will be the most sensational sporting upset since our Under 15's beat Dogmersfield with only 7 players.
Third XI
After reading those three paragraphs you might find it hard to believe that we have a Third XI team as well. Well, its true, we indeed do have a Third XI to visit Cove and to be fair to Dan, he has managed to conjure up some cricketers who actually know how to hold a bat.
Dan has done a sterling job getting 11 decent players, although I am not sure if the number 11, T B Confirmed, is a batsman or a bowler. I have not met the lad, but I am sure he will be made welcome. I doubt there are covers at Cove either, so it is more likely this one will also be washed out. A sad scenario after all the hard work that has gone into getting a team out, but we live in hope once again.
Popular Culture – The Ryde/Oakley Connection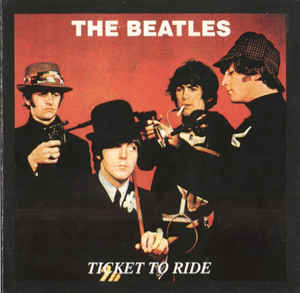 If the rain does wash things out, it will be a shame because as a club, we always want to get games on, even if they could be detrimental to our survival chances. It will also ruin a coming together of Ryde and Oakley. A day when the two clubs could discuss a historical moment in popular culture that will forever leave us connected.
It was early in 1965, and dear old Doreen Broomstick, was Oakley Cricket Club secretary. An up-and-coming band some of you might have heard of, called The Beatles, asked if they could play a gig at Oakley Park. Doreen met their manager, Brian Epstein, at the Oakley pavilion, where they discussed arrangements.
Sadly, that was as far as it went, because the weekend The Beatles wanted to play, coincided with a holiday Doreen had booked on the Isle of Wight. As Epstein walked away from the pavilion, John, Paul, George and Ringo pulled up in a Mini 850.
"Sorry lads, it's a no show… she's got a ticket to Ryde that weekend", said Epstein.
"But we're the Beatles!" cried John.
"It makes no difference lads; she's got a ticket to Ryde and she don't care" Epstein, explained.
The Beatles quickly penned a single about Doreen, changing 'Ryde' to 'Ride' for legal reasons. The single shot to Number One in the UK in the May of that year, ironically, on the first day of Oakley's new season. Doreen tried to sue The Beatles for image rights, but Esptein told her to piss off.
Doreen continued to visit the Isle of Wight, but never again did she get a ticket to Ryde. She chose instead to take the Red Funnel ticket to Cowes, holidaying in Shanklin, Sandown and Newport but never Ryde.
Paul Mcartney and Wings did pen a new track, 'Ticket to Cows' in 1976, removing the 'e' in Cowes for legal reasons. However, it was even worse than 'Mull of Kintyre' and never went to press.