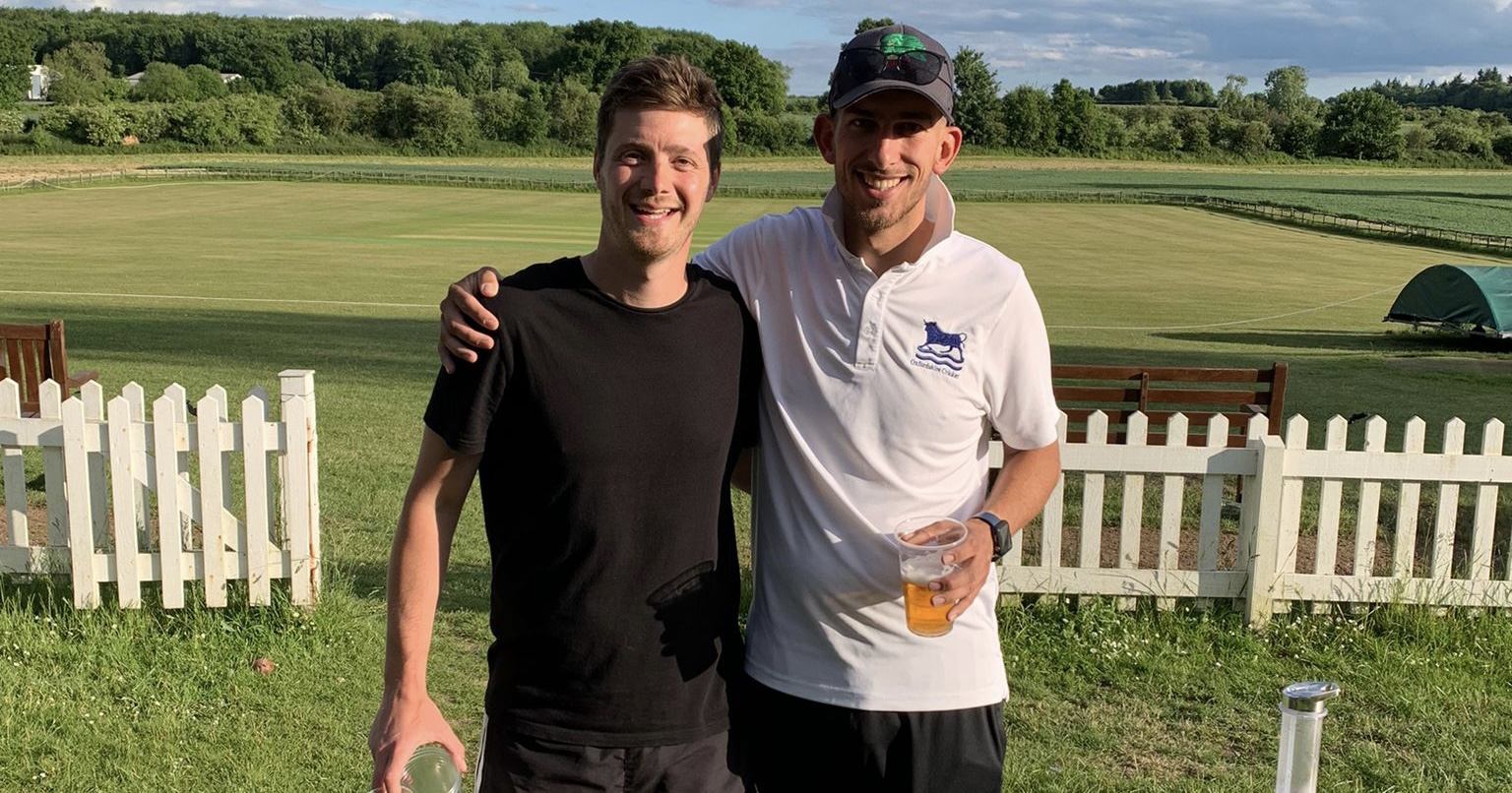 First XI report by Michael Wood
The first team arrived at Oakley Park with a few changes but still another strong side. Alex lost the toss again and Oakley where told you bowl. Brundle said when asked if he was pleased he was having a bowl, he replied "it's okay".
So, first up was Josh who found some early pace but the openers played him well guiding the bowl for a few 4s. At the other end, Dave Bowers who had been promoted from the second XI, was like the glu of the attack holding the team together. He offered great line and length, putting pressure on the batsmen to play some shots.
Then out of nowhere, Woody claimed a diving catch down to his left. Bown took another moments later and suddenly Oakley were in the game. Josh ended up with 2 wickets and whilst Bowers didn't get any, he bowled very well. On came Brad who hasn't played in a while but it was like he was never been away picking up 2 wickets.
Alex and Harry picked up wickets and DJ got some crucial one at the end of the innings. Shout out to Steve Bown who got some great catches along with Woody. There is still life in the old guard.
190 was the target. As Alex said at tea "it's definitely a target we can get"
Opening up was Brad the monster and DJ. Monster hit a couple of 6s before getting caught but DJ carried on and looked good, as he always does. Matt, Woody, Josh and Alex all went early, leaving  Mozza to start the turnaround. What a bloke, he got in, pushed the run rate along. When DJ went for 35, Ian strutted to the wicket at 58-6. He looked like a man that meant business and he didn't disappoint.
The only man that can describe this partnership Paul Sumner.  "I wish everyone could have seen it, their partnership was textbook. Playing themselves in, no unnecessary risks, building by ones and twos, thus putting the pressure on the fielding side, who had definitely celebrated too early mentally. Then becoming more expansive hitting boundaries off bad balls, until their bowlers, who had bowled so well at the start of the innings had run out of ideas. They ran them ragged! It was the most controlled run chase I think I've seen at Oakley Park. It was a template on how to do it, well batted"
Both saw us home in what was a very good win. Chasing 190 is always a challenge and no one gave up; it was a delight to see. Well done to all involved.
On we travel, up to 6th place.