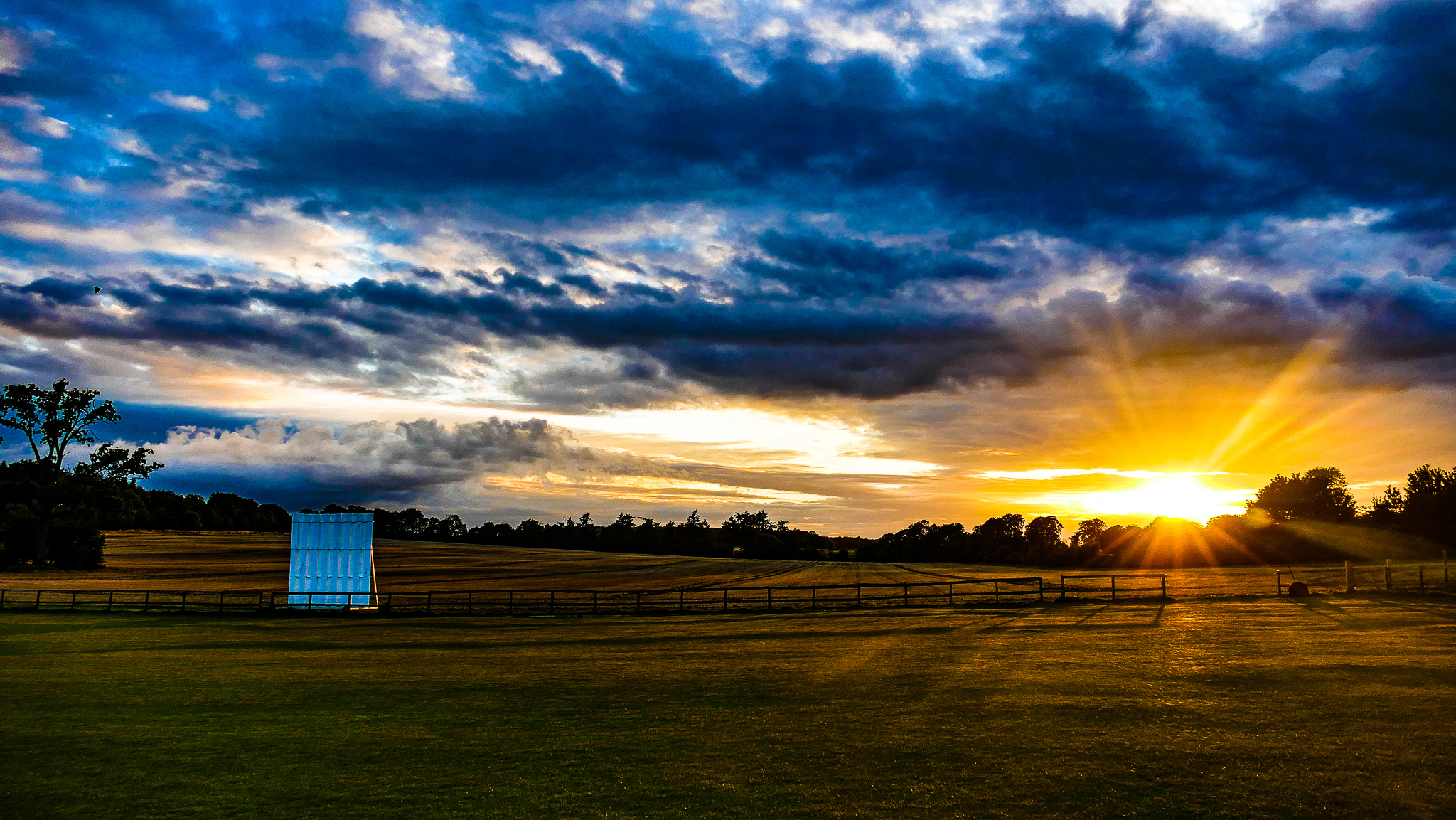 The Oaks completed an unprecedented weekend quadruple yesterday, succumbing to The Tabard Pilgrims in a typically chaotic friendly. It was the type of game where all sorts of strange stuff went on between two quirky teams.
When the Tabards arrived, we were disappointed that the rather attractive and flamboyant lady who was present at the last fixture, didn't arrive. Harry Lethaby had come along especially so he could run the bar and watch her compete with the 9 pints she downed on the last visit.
Apparently, she has only been seen once since (in a Kings Road restaurant) and the chap she was with is currently working all over the world. Impressed, Bob enquired what his profession was, thinking he may work as a foreign correspondent or a foreign aid worker, perhaps?
"What does he do for a job?"
"Well, he calls himself a security adviser. Basically, he stirs up shit in third world countries and makes money out of it".
I think that roughly translated, he is a mercenary.
So, without the raucous Sloaney and the mercenary, we were instead treated to the bizarre sight of Mad Alan and his homemade batting practice device. This is a cricket ball on a piece of elastic hanging from the practice net.
I am not sure how it works and nor was anyone else, but I can only assume that it was invented to make one get used to imminent danger. Once hit, the ball fizzes around the net like a cat with a firework up its arse and is harder to hit than a Jofra Archer bouncer. Perhaps it is designed to make things appear simple at the crease. We would find out later when Alan went out to bat.
The game began with Alex Brundle and Ian Bennett opening. Whilst Alex struggled a bit, Ian was in lusty form once more, twatting the ball to all parts, on his way to a quick fifty. If it looked like The Oaks were going to post a big score, the other batsmen had different ideas.
When Alex got out for six, the Oaks batsmen decided it was time to get their duck heads on. Clive Welsman, Dan Jones, Billy Turner and Bob Lethaby, all trudged back without troubling the scorers. Four successive ducks is tasty stuff, even by Oakley standards.
However, success is relevant and after Bob got out to a ball that hit a crack and shot along the ground at a right angle, there was a unique sporting moment. As Bob left the field of play, he offered himself the type of slow fist pump you see tennis players execute after hitting a forehand smash. Bob may have got a duck, but it wasn't his fault and in Bob's world, that was worthy of celebration.
After Ian departed, it looked like The Oaks wouldn't pass 100, but a spirited and often comical partnership between Brett King and Matt Clift got us towards respectability. Matt hit his first ever six in an entertaining quarter-century that featured some amazing shots, including one played behind his back that would have had Jos Buttler looking on in awe.
Another that springs to mind was a haymaker at a looping full toss that was pitching about ten metres wide of leg stump. The ball hit Matt and started to roll towards the wicket in what was set to be one of the greatest dismissals ever seen. Matt had other ideas, chasing the ball down and booting it off the pitch. All that was missing was Martin Tyler shouting, AGUERRRRRROOOOOOOOOOOOOOOOO!
When Brett was caught by an extraordinary catch on 11, it was time for Mad Alan to demonstrate why he plays Swingball in a cricket net. Unfortunately, it was when Tabards introduced a new player who turned out to be a rapid swing bowler.
Alan decided the best way to counter this, was to simply let the ball hit him. It was like an amateur version of 'Fire in Babylon' with the Tabs bowler playing Michael Holding and Mad Alan as Brian Close. 25 dot balls filled the scorebook as the crowd winced in silence before, mercifully, Alan was run out, completing the 5th Oaks duck.
116 was never going to be enough but at least it was something to bowl at. The Oaks bowled okay at times, particularly Clive and Alex (a wicket apiece) but The Oaks weren't going to be denied a fourth defeat of the weekend.
However, it was great fun at times. Sunday cricket matches at Oakley are there to be enjoyed, not won at all costs. The weather stayed dry enough to finish the game and for us stragglers who enjoyed a beer or two until dusk, we were treated to a wonderful Oakley sunset.
We might not have won any games, but once again, our opponents marvelled at such a wonderful place to come to for cricket.