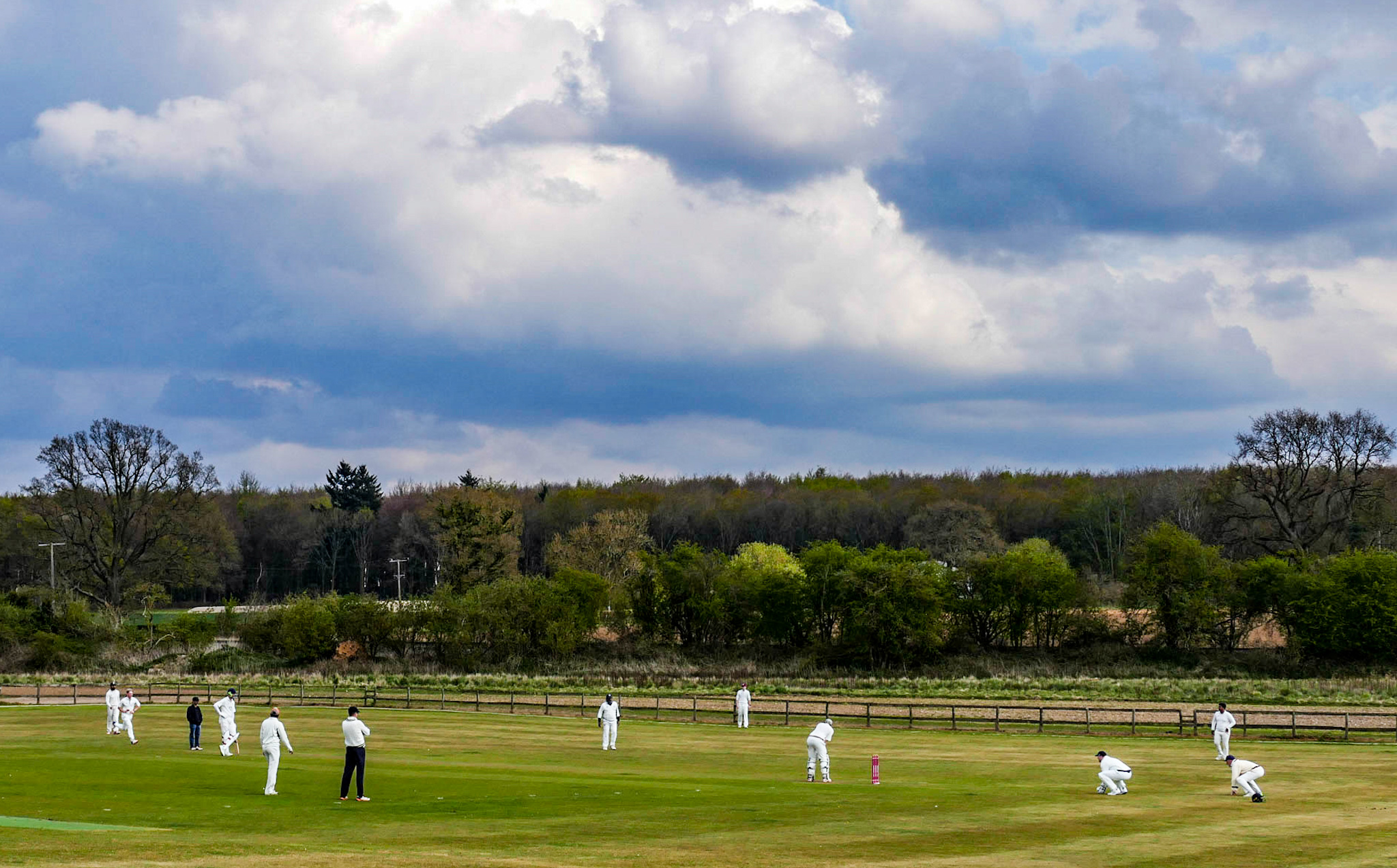 Well, we had a dry weekend just about and despite the cold and a build up of spectacular clouds, a full fixture list was completed.
Sadly, it was three defeats but there were plus points as we look to put out three competitive teams in 2021. Finding out about positions and what teams to put players in, is more important than winning friendlies.
Second XI
On Saturday, a team that will resemble the second string took on a strong Basingstoke 3rd XI and were beaten with reasonable ease. However, there were plus points despite Basingstoke, batting first, went to town on loose bowling.
Pick of the bowlers was James Bayliss who looked like he had solved the First XI opening bowler issue, at east until we remembered he is our wicket keeper. Other than that we got something of a pasting, despite wickets for Kalum Sapumanage (3) Dave Bowers (3) speed merchant, Michael Wood (2) and Ollie Rabley (1).
A pitiful 0-42 off four overs for Bob Lethaby would normally be the worst effort but Steve Bown helped him out with a catastrophic 0-22 off 1 (one). Bown would soon redeem himself, Bob wouldn't.
In reply, after a decent start by Jeff Triner and Michael Wood, Jack Brundle completed a hat-trick of ducks and Steve Savage got an unwanted golden before an excellent 78 run stand by Josh Carpenter (28) and Steve Bown (38). It was especially good to see Bown batting well after his confidence shattering season last year. This will do him and the club, a world of good.
After that, the best effort came from good last stand from Kalum Sapumanage (29 not out) and Dave Bowers (10 not out) as we batted out the overs as a consolation for a heavy but not despondent defeat. It was a good game with plenty of plus points to ponder.
First XI
The First team headed to Hook yesterday with a tough task made harder by the absence of key players, wicket-keeper/batsman, James Bayliss and opening bowler, Josh Carpenter.
It was a struggle too, with few batting contributions apart from Clive Welsman (30) George Lethaby (14) Alex Brundle (12) and James Wiltshire (11).  Whilst it was acknowled the Hook bowling was strong, we should have really scored 50 or 60 more than a paltry 109.
This made it a big task for any bowling line up, let alone one without openers. Despite a bit of a howler for George Lethaby, the bowlers stuck to the task, with Clive Welsman leading the way once again with 1-20 off 5.
Alex Brundle (2-9 off 3) also had a great little spell and Jeff King deserves a lot of credit for coming in to open after two years not playing and with no experience at this level. He will be a great asset this year and his return of 1-19 was a worthy effort.
Third XI
The Third XI entertained a Longparish Third XI in really good spirited experimental encounter at Oakley Park. Both teams learnt a lot from the game (won by Longparish) and it was great to see a dozen or so youngsters on the pitch.
Bowling first, Noah Beckell was the pick of the bunch with an excellent 2-27, whilst Herbie Hamilton, Rav Kancharla, Adam Triner, Mad Alan Howarth, and father & son Sapumanage picked up a wicket apiece. Mohan Reddy also bowled well and was unlucky not to get a wicket. However, he did take two good catches.
After a 50 run opening stand by Dan Beckell and Kalum Sapumanage, only Savinda Sapumanage (12) and George Rutt (31) contributed much, but everyone got a game and a good run-out. Skipper, Dan Beckell, was more than happy with what he saw.
So, we finish friendlies without a win but with plenty of positives. We are realistic and know that with the departures we have suffered in the First XI, it will be our toughest season for years. The fact that it coincides with it being our first season in County 2, makes it tougher still.
However, with young players wanting to improve and take their chance, we will give it a right good go. If we stick together, we will be alright.