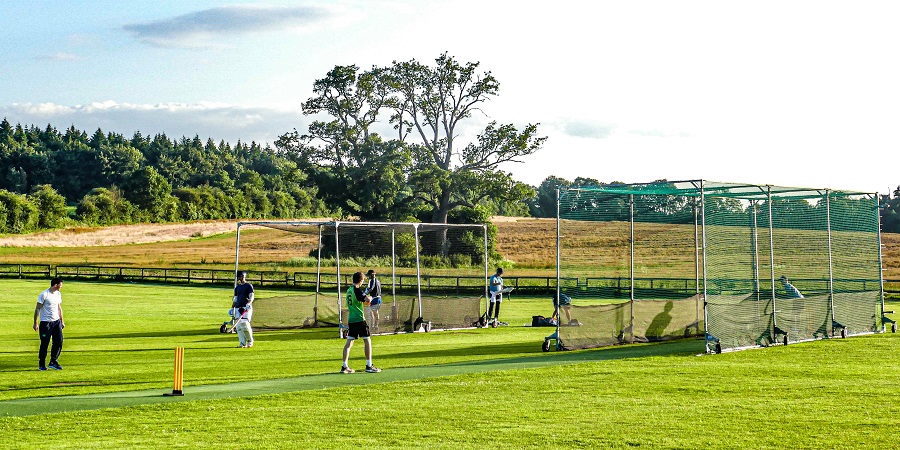 Well, another Saturday is coming and for once, we look clear of rain. The forecast is for a cloudy dry weekend and due to the summer of 2021, we have experienced, it almost feels like a blessing. Cloudy and dry is the new glorious.
Typically, this coincides with a week of chaotic selection issues due to anything from stag weekends to injuries and finally, Covid-19 isolation. The law of the sod is well connected with cricket, and it often comes up with its best practices at the most inopportune moments.
This particularly inopportune moment happens to be when we are scrambling for points in our bid to stay in County 2. The upside is that we have a big squad of players at Oakley Park, and we can still hope to be competitive, with all eyes on the fixture versus Bishop's Waltham.
Chaotic Assembly
So, after a chaotic week for skipper, Alex Brundle, he now has his team assembled. Missing this week are Ian Bennett, George Lethaby, Michael Wood (stag weekend) and Neil Robinson (isolating). This means a comeback from injury for Dan Jones, Mike Bryant stepping up once again and all-rounder, Tom Dickinson, in a floating role.
Tom Barnes is also back and if his radar is switched on, he will be a wicket-taking danger to any batsmen. His main issue will be lack of match time.  With other bowling options coming from Stef Kaltner, Josh Carpenter, Clive Welsman, Mike Bryant, Tom Dickinson, and AB himself, we should be okay in the bowling department.
The batting looks okay again after last week's good performance, and it is good to see Gerry's name on the list again. Will Cheyney is in a good spell of form, and it was great to see James Bayliss making runs last week. It would be nice to see the name, Compton-Bearne, on the sheet but everyone on the list can bat.
Keeping the Fat Lady Quiet
This is a very tough game for The Oaks, Bishop's Waltham are a good side. However, with the commitment and passion shown against OTT & Romsey last week, there is no reason why they can't build further. After the game last week, the fat lady was told to stay in the dressing room at the last chance saloon.
Tomorrow is an opportunity to tell her to pack her stuff and wait at least a few more weeks before she gets her gig.
With First XI survival making all the headlines, The Second XI know they are something of a sideshow tomorrow, but they also have an opportunity build on encouraging recent results when they play high-flying Longparish II's. Despite all the stag weekend absentees, they still have a good-looking team out and it is great to see the return of the talented all-rounder, Alex Ogden.
Balanced Second XI
Looking at it, the team appears quite balanced with both bat and ball, with Nathan Rabley suddenly emerging as a good strike bowler. Herbie Hamilton is also capable of taking wickets along with Jeff King and Kalum Sapumanage. The imposing figure of Mike Bryant will be a big miss but at this stage, Jack appreciates the First XI come first.
The batting will be well bolstered by Matt Burrell and Nigel Bishop and the likes of Will Rabley and Alex Ogden can score quickly if they are given a good platform by the top order. What this team needs is the fire in its belly seen in the games before the slightly chaotic and deflating defeat by Herriard, a side they shouldn't lose to.
Sadly, because of all the holidays, we have had to pull our Third XI fixture. This is the first time we have had to do this since we established the Third XI in 2019. Injuries and the stag weekend have taken their toll and the Third XI have paid the price. Hopefully, this combination of circumstances won't come around often, and we can continue to build on the success of offering opportunities to young and emerging players.
Harry Tucknott
Finally, I know I speak for the whole club when I say that I wish young Harry Tucknott, a speedy recovery from what appears a nasty injury picked up in training. Harry has been one of the club's big successes in 2021. It has been a pleasure to seem him develop and take the first of what will be many 5-wicket hauls.
Harry is young and fit, so unlike us old farts, he will mend quickly and will be raring to go again next season. If his development continues, he will be pushing for a second team role, if not, even higher than that. Get mended soon, Harry.
So, as the season draws to a close, tomorrow is another big day for The Oaks. Hopefully results will go our way but if we have given everything we have and still not got the results required, we can't say we didn't try. Enjoy playing cricket for The Oaks everyone.
Vroom vroom…the Oakley bus is ready to go again!