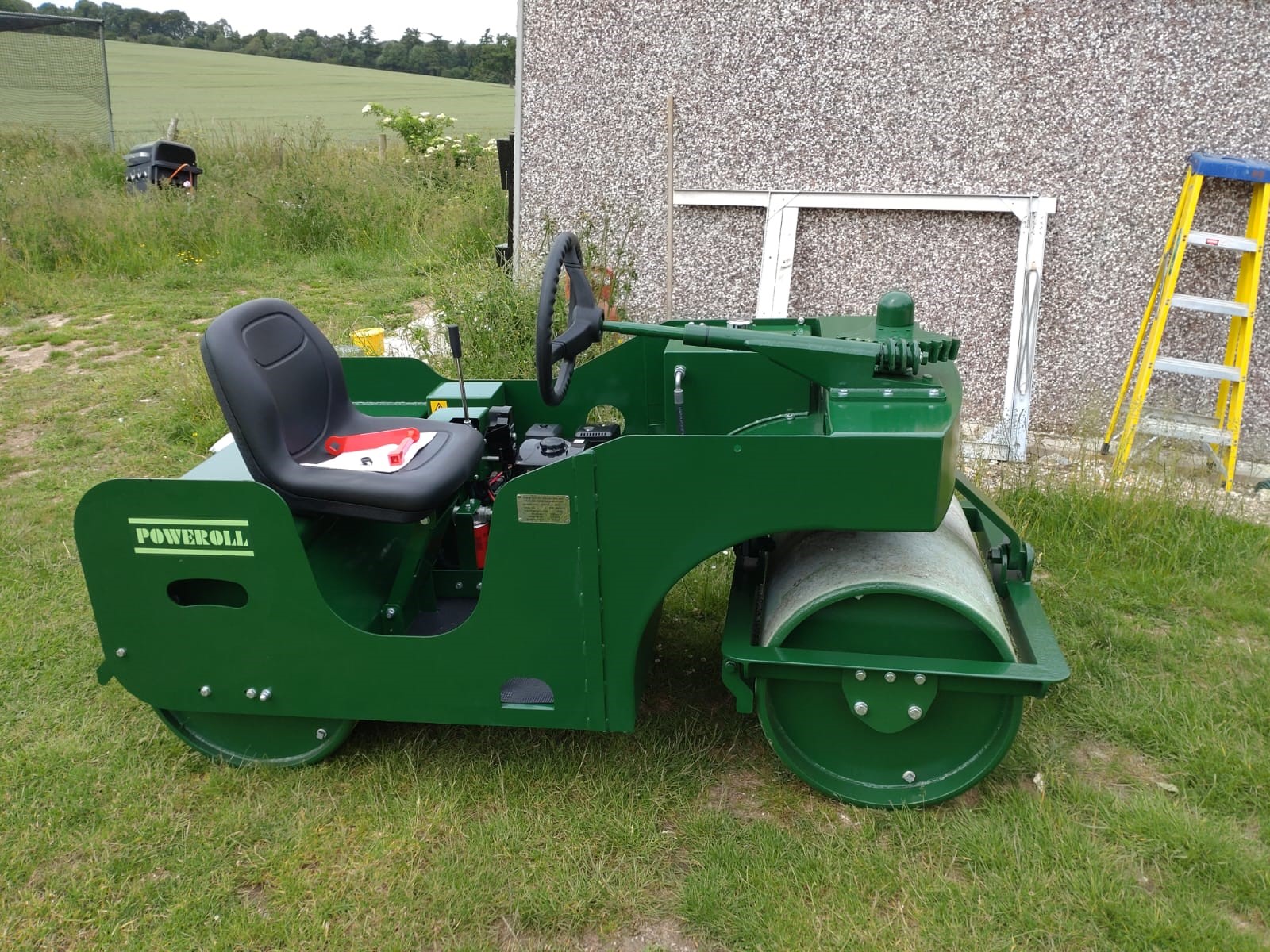 We go into week six of the cricket season with the weather set fair and a continuation of an uninterrupted start. What a difference a year makes. It looks like sunshine all the way tomorrow with the odd fluffy cloud blown along by a cooling south westerly wind. The best temperatures, they'll be in the late afternoon, pushing up to a pleasant 19 or 2o centigrade, or 68 Fahrenheit in old money. Just the odd fleeting shower, but in all honesty, you'll be unlucky to see one at all.
Did I ever say I wanted to be a BBC Weatherman when I was a boy?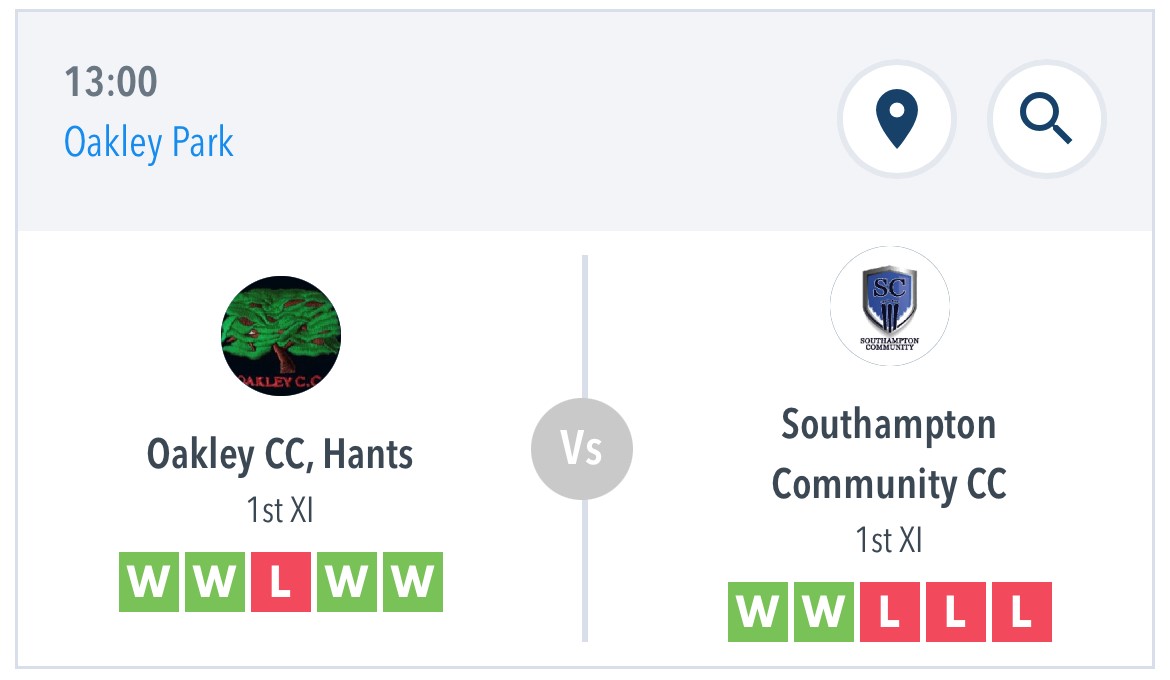 The First XI are back at Oakley Park where they are more or less at full strength for the visit of a predictably unpredictable Southampton Community side who will offer a stiff challenge.
The Oaks have been on fine form of late and two wins from depleted weekends have boosted confidence further. We welcome back Neil Robinson, Brad Compton-Bearne and Michael Wood, whilst the man some people call Mr Lawn Science, Nigel Bishop, retains his place. It tends to work that way when you get a ton the week before; an innings that Nigel rightly compared with inhaling a sherbet resembling narcotic from the base of a spine offered up by a well paid lady of ill-repute.
The bowling attack of Neil, Josh and Stef, should always keep The Oaks in the game and they will be ably backed up by Brad, Alex and DJ. With Dan Jones, Michael Wood, Nigel Bishop, Josh Carpenter, Ian Bennett, and Chris Morris, all in the runs lately, this week it could be the turn of Brad, Alex Brundle and Will Cheyney to get in on the action with a big score.
Should be a good game this. If The Oaks can maintain the confidence and belief of recent weeks, there is no reason why they can't get the job done.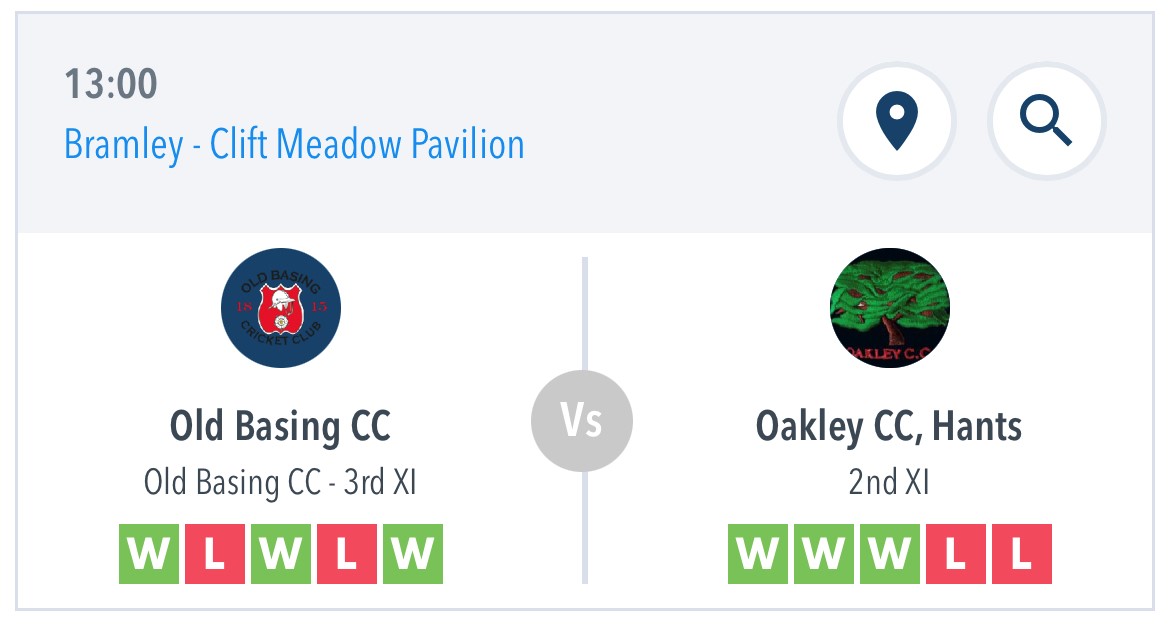 The Two's travel to Bramley to play Old Basing III, with skip, Jack Brundle, buoyed by the return of players that have either been missing due to holidays, or moved up to the First XI. The late loss of George Lethaby (joining his dad with Covid) is a blow but the return of Dave Bowers and Harry Tucknott will help enormously.
The return of Dave will be a big boost to young strike bowler, Noah Beckell, who has had to carry a big burden without enough back up in recent weeks. It will be great for him to have Harry, Fawad and Dave on board, to spread the workload.
The batting options look better too, with George 'Jos' Ruttler making a welcome return alongside the experienced Matt Burrell. If Jack Brundle can build on his turgid practice innings of last week and Dan Beckell rediscovers his early season golden spell, there should be an opportunity to build a good platform. Having Kalum, Jeff and Fawad in the middle-order should be enough to put on a decent score.
Not much is known about Old Basing as they have had the same availability woes over the recent holiday period, so it is best not to make rash predictions. What is for sure, is that the team who plays a tricky and unpredictable pitch with most care, will probably win the game.
This should be a decent match up and an opportunity for The Two's to erase their recent woes and rebuild confidence. It's not a must win game…well, not quite. Actually, it probably is.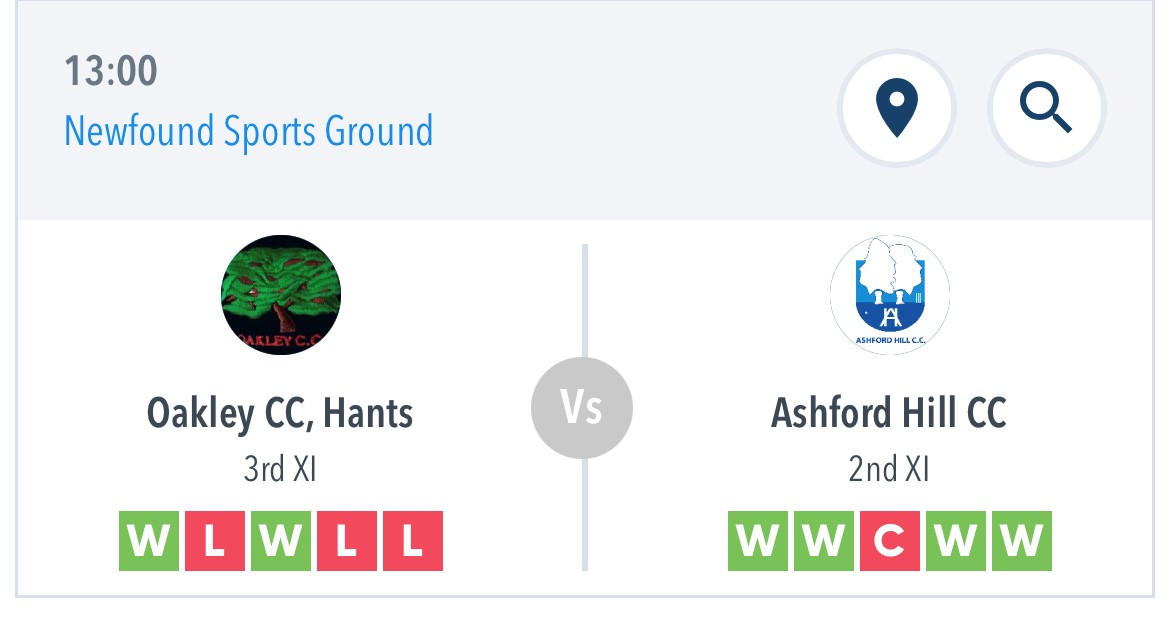 Week six offers Kris Tucknott his first opportunity to field a side (without getting a headache) since the first game of the season. In an availability crisis, it is the Third XI who have the most miserable time, but Kris knows that wanting to kick the cat, comes with the role, and he absolutely loves it.
Rav Kancharla, Ollie Rabley and James Middleton are all back in action after various activities last week. This offers Kris a bucketload of bowling options to back up Lucy and Lee Noble, with Charlie Miller and Mad Alan also bowling well last week. Bob is still missing (as he wallows in Covid self-pity) which is always colossal miss, even in the greatest sides.
The batting still looks a little suspect and will be severely tested against league leaders Ashford Hill. Much depends on foundations being built at the top of the order to allow a bit of 'freedom to thrill' lower down the order. A freedom to thrill at Ashford Hill, if you will.
However, as a Third team we know what we are and what we want to achieve. If we can improve week on week, get the young players valuable experience and win the odd game here and there, it will be a success and Kris will continue to love it.
Go well, merry men, go well.
*For those who don't know, the new roller has arrived. We will be doing free viewings before and after the game for players and supporters. She is new to the club and is yet to meet Gordon, so she is still a bit shy. Ian and Dave have both made her feel welcome in her new surroundings. Please do your bit to make her feel at home.