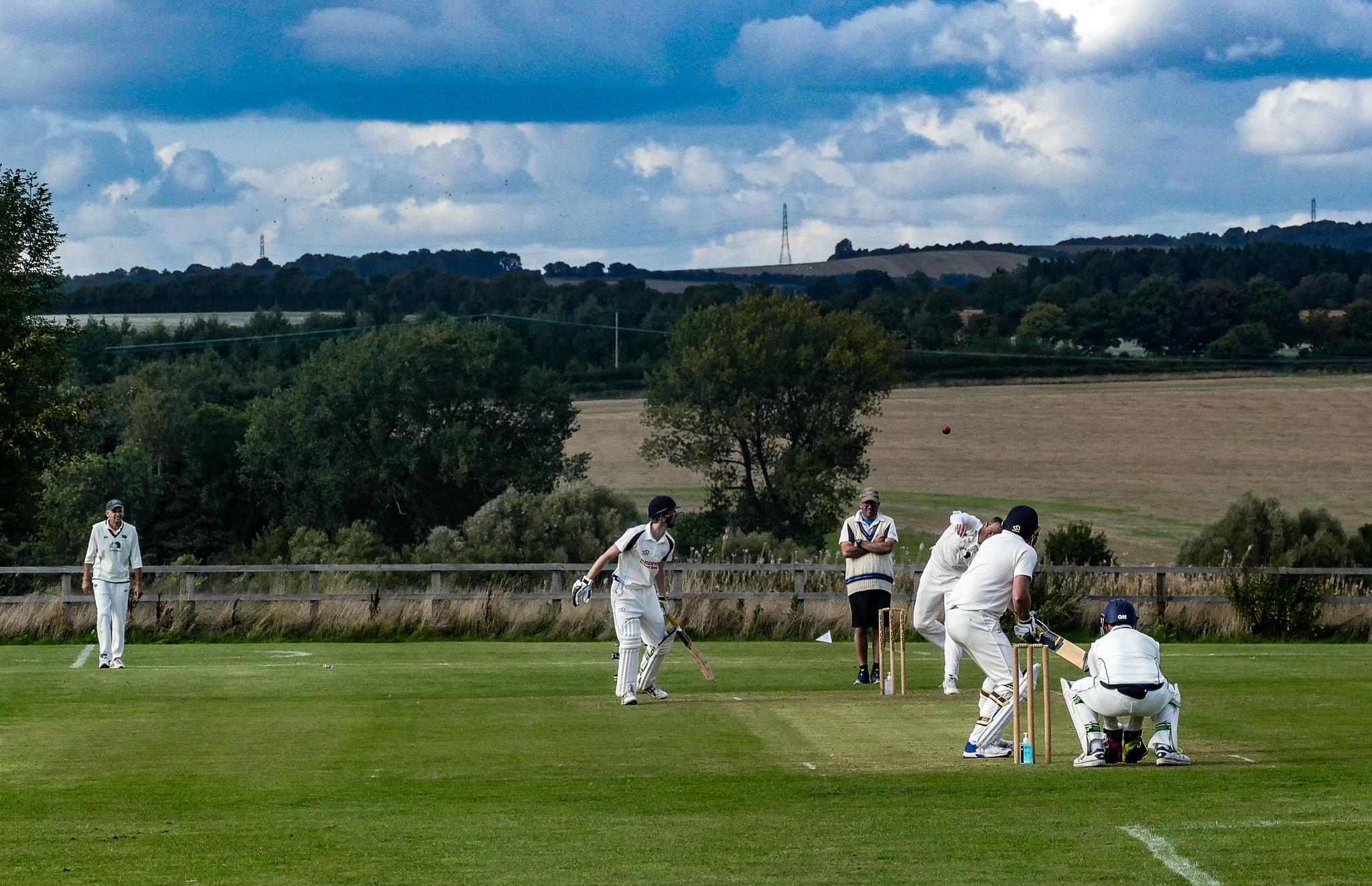 Report From Will Rabley (by his ghost writer, Ollie).
Stand in skipper DJ found some sort of form with the bat and bamboozled his way to a couple of wickets, but Overton ran out comfortable winners in a game that could have been closer.
Oaks batted first and Tall Jeff and Savage built a decent opening partnership.  Jeff benefitted from being dropped first ball and then looked comfortable getting to 45, with a few trademark drives doing the damage.  Savage did what Savage does but fell to an excellent scrambling leg side catch by Overton's keeper having got into the 30s.  Jeff followed him an over later, after his eyes lit up seeing another cover driven four coming his way.   Unfortunately he hadn't taken account of the movement off the pitch which meant that the only contact the ball made was with the stumps.
An opening partnership in the 90s could have laid a platform for a powerhouse middle order of DJ, George, Jack and Nathan to come in a have some fun.  However they all decided that 15 or 20 each would be enough for the day and couldn't get going from the starts they all made.  The biggest cheer of the day came when DJ managed to get off the mark, despite swinging across the line and getting nowhere near his first delivery. Think Stokes and the Western Terrace at Headingly and you'll have an idea of the atmosphere.
A score of 166 looked reasonable as the pitch continued to offer help to the bowlers.  So would the Oaks bowlers be up to the task in hand?  Guess what….  The answer was no.
Ollie and Avi started OK.  Cricketing life would be so much easier if overs were 5 balls rather than 6.  Each over bowled seemed to have one long hop or half volley which kept the scoreboard ticking over.  Ollie remembered how to catch this week.  Apparently there are no problems catching off his own bowling.  Jeff did his best to keep the pressure on, picking up another couple of wickets.  Dom picked up a debut wicket, courtesy of a stooping catch from Jack.
DJ then found that spin bowling is much more effective when the ball actually pitches.  Two consecutive balls turned a mile and clattered into the stumps, leaving the crowd waiting expectantly for the inevitable hat trick.  Unfortunately a wide followed. With that the excitement abated, leaving Overton to canter home.
So another slightly disappointing day for the Oaks.  But looking on the bright side , the weather was OK, and the game was played in an excellent spirit.
Just in case anybody hasn't heard, Avi umpired for 38 overs (Statue expected).  Oh, and Will fell over while he was hungry!!