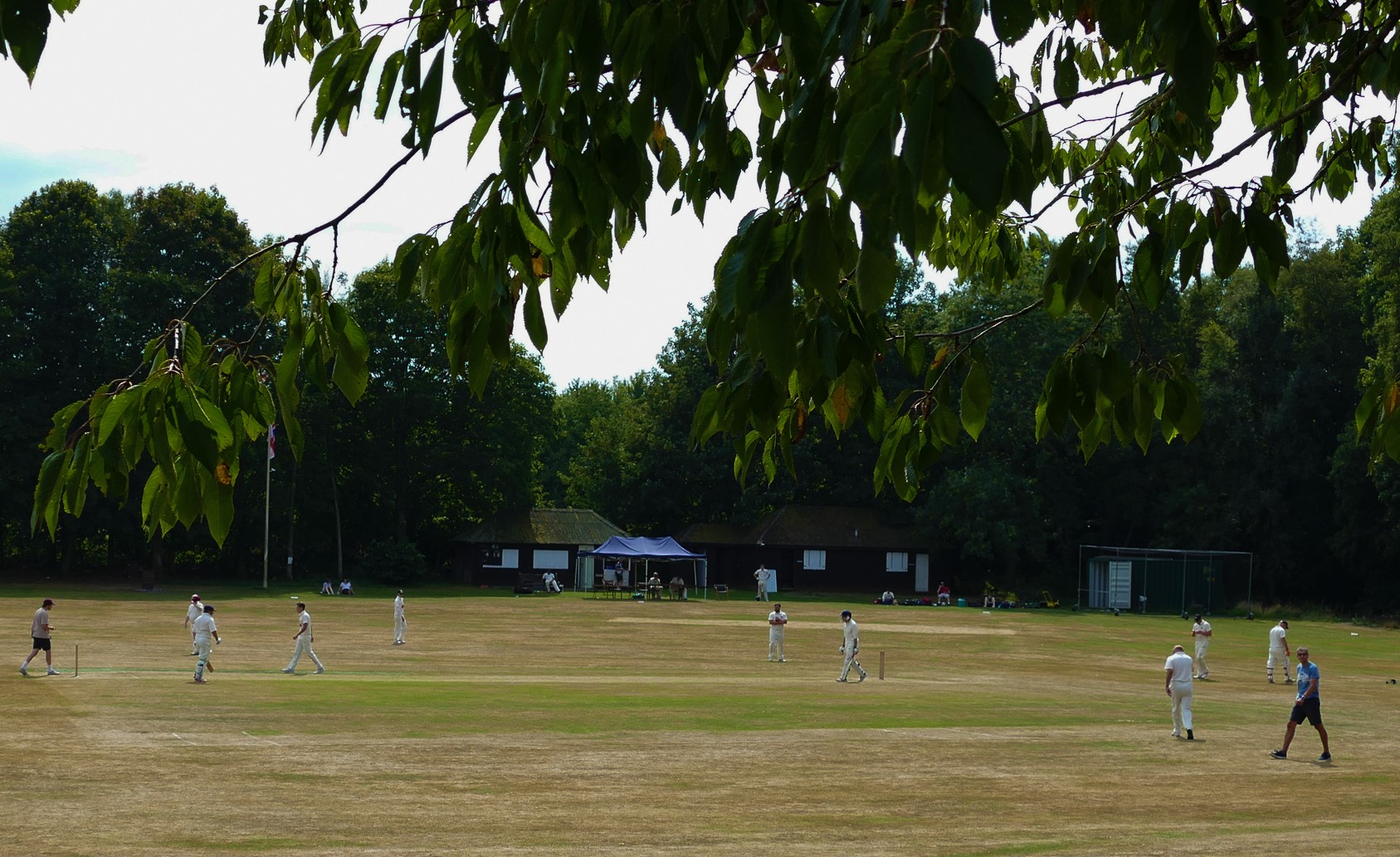 The Two's went to high flying Whitchurch yesterday with stand in skipper, Steve Savage, looking to execute a cunning plan for a quick victory. The idea being to avoid the intense summer humidity as temperatures raced into the thirties. The plan was to bat first, get skittled out for under a 100 and then rattle through Whitchurch's batting order to complete a tactical masterstroke.
The plan so nearly came off as The Oaks did their bit with the bat. Only Ollie Rabley and Will Montgomery threatened to cock it all up by making double figures, but overall, the plan was executed to near perfection.
The Oaks made 81 and set about the task of getting Whitchurch all out for 70. It was at this point the plan started resembling the thought process behind opening a barber shop at the steps of a guillotine. The problem being that Whitchurch knew how to bat, which was a bit dastardly of them.
The Oaks bowled and fielded quite well but with a low score to defend, the only thing in doubt was how quickly we could get the hell out of there. Some fine fielding by Rob Wood at mid-off, only prolonged the misery.
Credit for sticking at it should go to George Fox, Ollie Rabley, Andy Parramore and Gayan Liyanage, who picked up his first Oaks wicket on debut. It could have been two had Rob's arms been a foot longer in what was a moment that screamed "WHERE'S TALL JEFF?"
It was a day where if the execution of an Oaks batting collapse had paid off, Steve Savage would be regarded as possessing tactical genius that would make Mike Brearley blush. It wasn't to be, and the day was summed up by Steve in his post-match interview.
"Thank God they didn't bat first", said Steve.
We then left and had a cold beer watching the First XI whilst Whitchurch rued the day when they declined an invite into Vector Cup Division One.
On we travel.