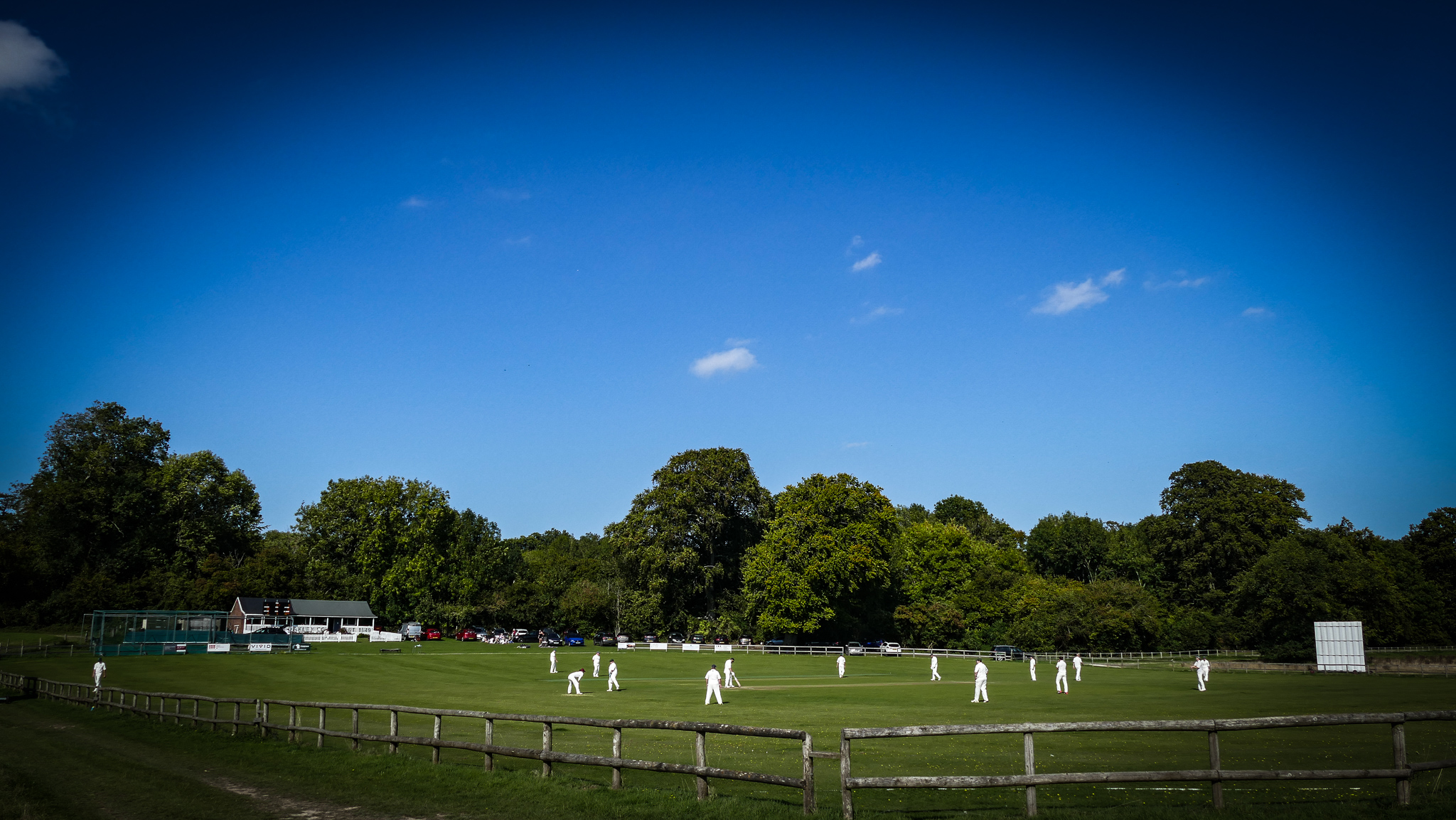 Oakley went into their Sunday friendly fixture with Waverly looking to end a recent losing run. On a balmy early autumn day, could they come up with the goods?
No, they couldn't. After a decent if not spectacular bowling performance that saw Bob Lethaby move to the top of the bowling charts, the Oaks batted like a one-armed man trying to kill a wasp with a knitting needle…whilst blindfolded.
That's a bit unfair on Simon 'on the button' Dutton, who batted rather well for his 37 that at least reduced the margin of defeat to under 100.  Otherwise, it was all a bit of a mess after Ian Bennet got out, just when we thought he might get 200.
There is a positive to being useless, though. It means we all get to have a go at batting and no one from one to eleven can moan that they didn't get a go. Most players got a bowl too, if they wanted one, with mixed results.
So, what can we do to stop the rot?
Nothing, and I will tell you why. Sunday cricket is about making sure everyone gets a game and Ian is excellent at that. If we wanted to win every game, we could just put our best players out and let them dominate matches.
However, there is no point opening the bat with Bob Lethaby, just to watch him score a ton and take ten wickets; it's not fair on the lesser players. By not bowling full pace and playing shots with his eyes shut, Bob ensures everyone gets a go, and he deserves full credit for that, a statue even.
The game, as ever, was played in a good spirit, particularly when Dave Bowers was reminded by the Waverley scorer what he went for in the first over, just as he was running in to start his second. Dave swore a bit, but it was friendly swearing.
Afterwards, we shared a few beers and laughs as the sun went down over the Hampshire hills in the distance. It was the type of end of summer evening that makes you want to cry at the thought of the impending winter that will soon descend upon us.
We go into our last Sunday game next week full of false hope and little expectation. Then that will be it done with, in what has been the strangest of seasons at Oakley Park.
Up the Oaks!