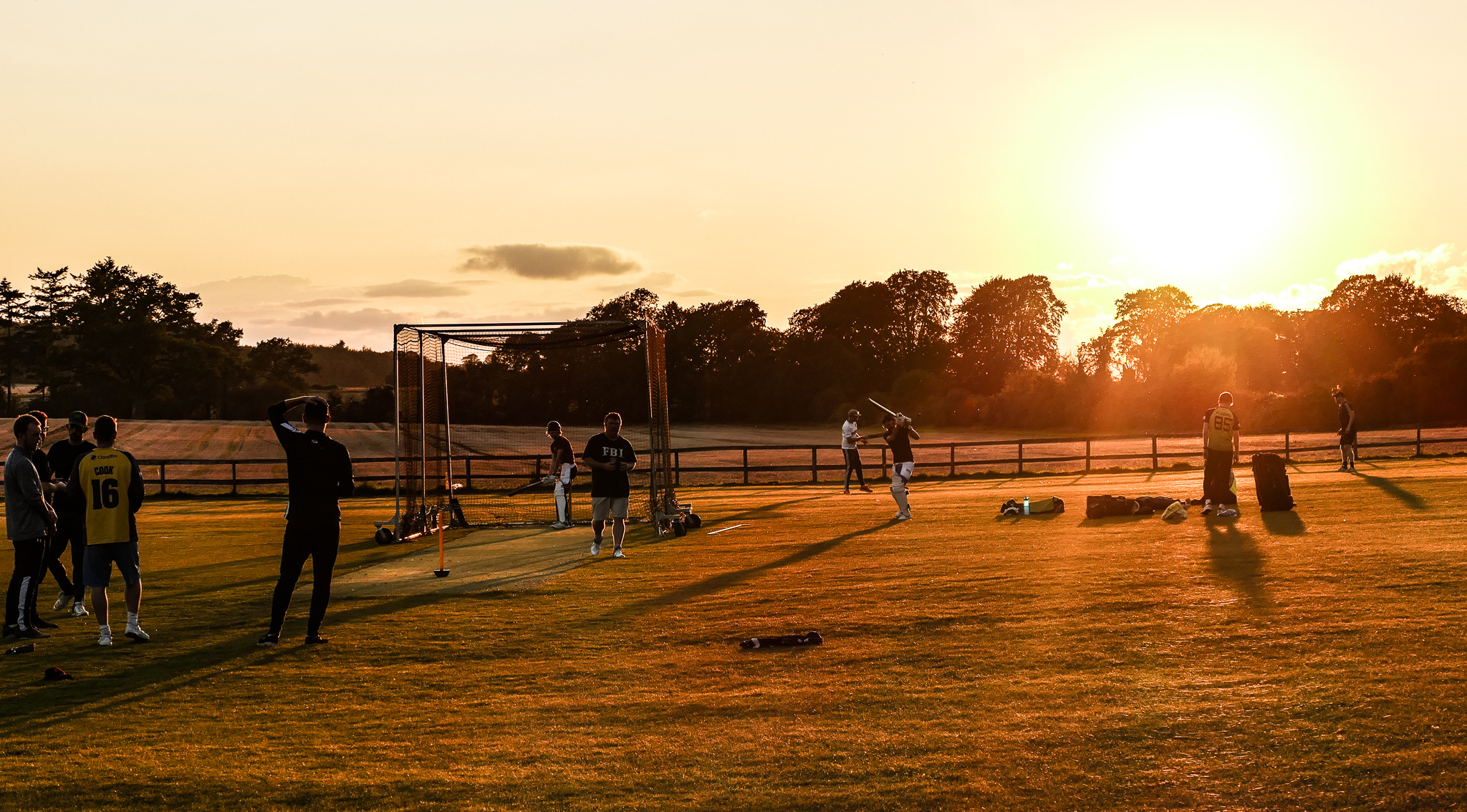 So, here we are at the penultimate weekend of the cricket season. The weather is set fair, dare I say it, warm, and it looks like we will be able to fulfil all fixtures. It has been an odd season to say the least and it is sad to the end on the horizon already. Hopefully, next year everything will be a bit clearer than mud and we will get a full season in.
With any lingering Vector Cup dreams shattered, the first team have dried their eyes, licked their wounds, and moved on with brave hearts and minds of steel. That's right, they are ready to go again at Wherwell, who, whilst struggling for results at times, always put up a good fight (ooh mischievous journalism there).
The team has too many changes for me to deal with, but I do know one thing, it is a much-changed side, with Mozzer shocking us all by being available in September. Woody keeps his place after a well-executed duck last week and the father and son combination of Clive and Brad Welsman, are also in.
This will probably be a close game if Wherwell are at full strength. It could go either way, which is a journalistic cop out if there ever was one. However, I genuinely do not have a clue who the favourites are as both teams have match winners in their side.
Team: Sumner, Cheyney, Wood, Moz, Croft, Montgomery, Bennett, Welsman C, Brundle, Welsman B, Carpenter.
Second XI
The Second XI are entertaining St Mary's as they look for a first win since quite a long time ago. Loss of form has damaged confidence but there were green shoots of recovery at Overton last week. They were tiny green shoots, but beggars can't be choosers when we are this desperate. Any match winning ugly half century or five wicket haul will do.
The batting looks pretty good as usual and will be boosted by the inclusion of Nigel Bishop, who has made some big scores in the Third XI. Many observers like the look of the lad Bishop, but can he do it on a sunny afternoon at Oakley Park? Let's hope so.
Captain, Steve Bown, will have to get the best out of his vast array of pace bowlers to have a chance in this one, but I'll tell you one thing for old times sake, if nothing else…it looks a decent side on paper.
Come on lads, let's do this!!
Team: Tall Jeff, Bown, DJ, G Lethaby, Bishop, J Brundle, N Rabley, W Rabley, O Rabley, Ravington, Hamilton.
There is no Third XI game but there is a Sunday fixture against long time guests, Waverley. We have a good-looking team out, so we might even have a chance to record a win, even without Mad Alan, who is replaced by Simon 'on the button' Dutton.
Can we win? Much will depend on the batting of young starlet, Bob Lethaby, who hasn't introduced his bat to the ball for roughly a month, so probably not. That said, Ian Bennett has a ton in him as does Matt Clift, who notched up a mesmeric quarter-century last week.
Dave Bowers is also in and boy oh boy, can that boy bat, bowl, field and make emergency plans for dividing up meat-based sandwiches. In fact, the more I look at that team sheet, the more indestructible it looks. I think someone needs to contact Waverly and tell them not to bother; I can hear the fat lady clearing her throat already.
Team: Bennett, Sumner, King, Brundle, Hamilton, DJ, Lethaby, Clift, On the Button, McEwan, Bowers
So, we limp on to destination Winchester, September 19th.
Get the defibrillator someone, the Oakley bus needs a jump start to get us through to next week.