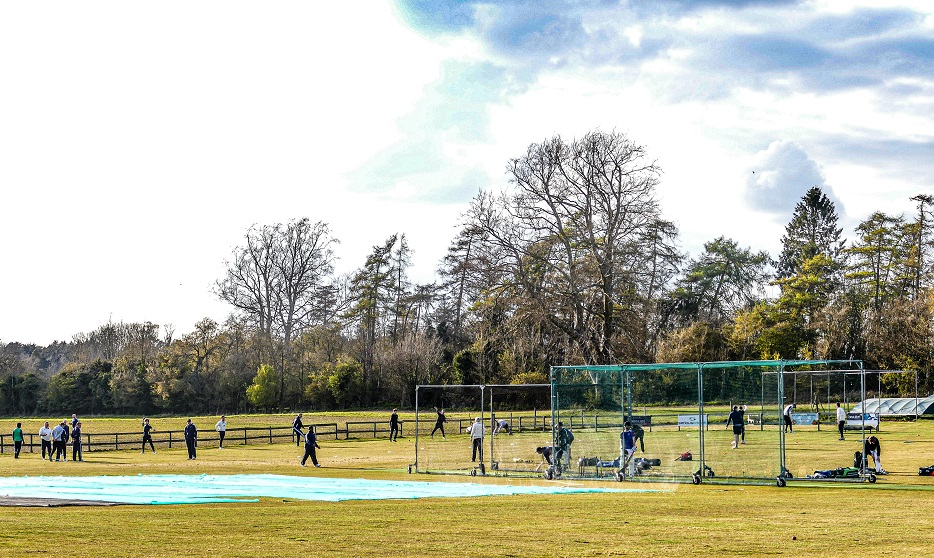 So, with Covid backing off (at least for now) we head into the new season with our first warm up game against Odiham tomorrow (1PM). New skipper, Alex Brundle, travels with an experimental side as he looks to sort out his top order after the treacherous departures of Elliot Hennessey and Dan Sumner.
Will Cheyney will be looking to build on his promising games as a part-time opener last summer and will be joined at the crease by Dan Jones, who has been looking good in the pre-season nets (I am guessing here but DJ always looks good in the net). New boy, Matt Burrell, is in at three and hoping to bring some County 2 experience to the side after a long stint at Fair Oak before moving locally. Clive Welsman comes in at 4 to offer some vital experience to a young side.
Thereafter the middle order looks decent with a host of all- rounders. They will need to move up another gear at this higher level if The Oaks are to survive and even thrive this season and only time will tell, but the capability levels are there to be built on.
There is no Tom Barnes or Josh Carpenter this week, so Alex is having to go a bit makeshift here, with Jeff King thrown in at the deep end after two years out of the game. However, there are plenty of other options, including new boy all-rounder, Gayan Liyanage, who made one cameo appearance for The Oaks last year.
All in all, this is just a friendly so the result (unless it is crushing) doesn't really matter. Both sides will just be happy to get players on the pitch for some much-needed game time. The key to it all is for Alex to come away with better ideas of how the team will shape up as we evolve.
2021 will be a season that is likely to contrast with the promotion surges and long unbeaten runs of recent years, but this is the level the club needs to be playing at to increase funding and sponsorship. We want to be playing good teams on good pitches across the county. There is much to look forward to so please do your bit by supporting the new captains this year.
Team: Cheyney, Jones, Burrell, Welsman, Montgomery, Lethaby, Bayliss, Bennett, Brundle, Liyanage, King.
On Sunday, there is an inter club game where all members should get a knock or a bowl. This will be from 1PM at the club and the bar will be open afterwards if the weather is fair.
Enjoy your weekend playing folks…vroom, vroom, vroom, the Oakley bus is ready…ay oh, let's go!!