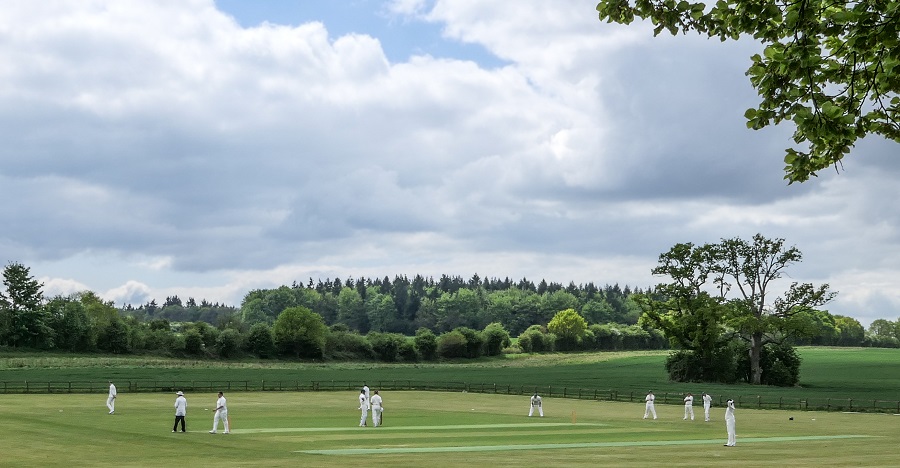 Report by Michael Wood
It was a warm day at Oakley Park where First XI did just enough to beat a good RAM side.
The trick to a successful team is a hard-working side that wants to do well for each other and that is definitely the feeling in Oakley 1st team at the moment. After a warm-up done by Bayliss, the oaks lost the toss and were told to field. "Absolutely no problem," Said oaks Skipper Alex Brundle.
Bowling First
Off we go then with Stefan steaming in who chucks down an out-swinging ball that everyone assumed the batsman would leave but he didn't. He had a go at it and the ball went high into the blue sky, the world held its breath and Alex didn't let anyone down and caught the ball quite magnificently.
This set the tone for the Oaks fielding which has really improved (probably because we warm-up). The wickets kept falling even though Bayliss the poor lad, bowled so many wides he actually bowled 17 overs. Even so, he got the vital wicket with a sharp catch from Woody (just doing his job in gulley).
Pick of the bowlers Stefan who ended up with 4 wickets. Neil got 2 and there was one for Harry, in from the 2s and looking very much at home. Bowled well fielded well an all-around great debut and a deserved wicket. RAM were all out for 121.
Time to Bat, Time to Deliver
So, the oaks wander out to bat and unfortunately, we didn't get off to a great start. Will who always looks so good got out early, along with Bayliss and Woody. DJ got a good 14 before apparently edging it behind. It was no good looking for the replay, he had to go.
This left the middle order to help out again. Josh come in and looked marvellous with some lovely shots all around the park before he got out edging it to the slips, departing for 11. Ian also looked good hitting some got shots and got a really handy 20. Bowny who hasn't picked up a bat in 14 years got a very much needed 12.
It was left to the bowlers Stefan and red-hot Neil Robbo to get the winning runs to see Alex Brundle's barmy army to another win.  The Oaks did just enough and once the top order gets some runs (which they will because they are very good players) I genuinely feel sorry for the other teams in the league.
Well done all.
Woody