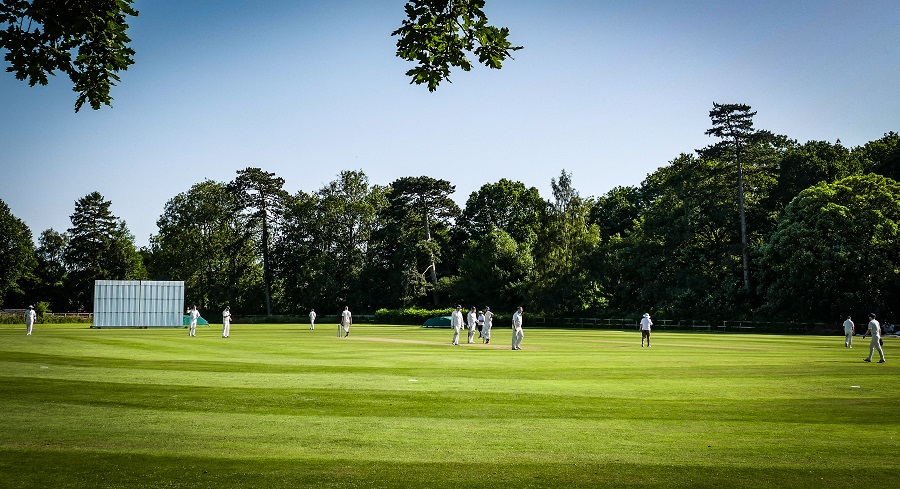 The First XI travelled to East Woodhay, narrowly losing out in a tight game on a blistering Saturday afternoon.
Woodhay batted first with the openers flying out of the traps as The Oaks struggled to stay in the game. At 90-1, a chastening afternoon looked in order. An afternoon chasing leather in the hot sun, is a past time saved for only the most sadistic of men.
However, The Oaks fought back hard and despite some of the bowlers taking some unwelcome tap, Brad Compton-Bearne and David Bowers bowled very well. It was particularly pleasing to see Dave perform. The gamble to select him for his slower fuller bowling, paid off. Ask Dave about it and he will go all shy and say, "oh it was nothing ".
Other wickets went to AB (1) Josh Carpenter (3) and Brad (2) as Woodhay reached a score of 230. The only disappointing aspect of a good fightback was the extras column and a couple of dropped catches. A familiar story in marginal games. But ce la vie, it was still all to play for.
In reply, The Oaks got to 80 without loss, courtesy of some fine shot making from Will Cheyney and a chaotic innings from Brad. It was one of those days where Brad wasn't at his blistering best. However, the fact he made 40 when batting like Coco the Clown, demonstrates his value. A crap Brad innings is a good one for normal folk.
Thereafter, Will Montgomery couldn't get going and it took a good little partnership between George Lethaby and Will Cheyney to get us back near a decent run chase. Will nailed one to a boundary fielder and had to go for an excellent 66, but George and Matt Burrell kept the run rate up. A shame then that George got himself needlessly run out on 23 and batting well.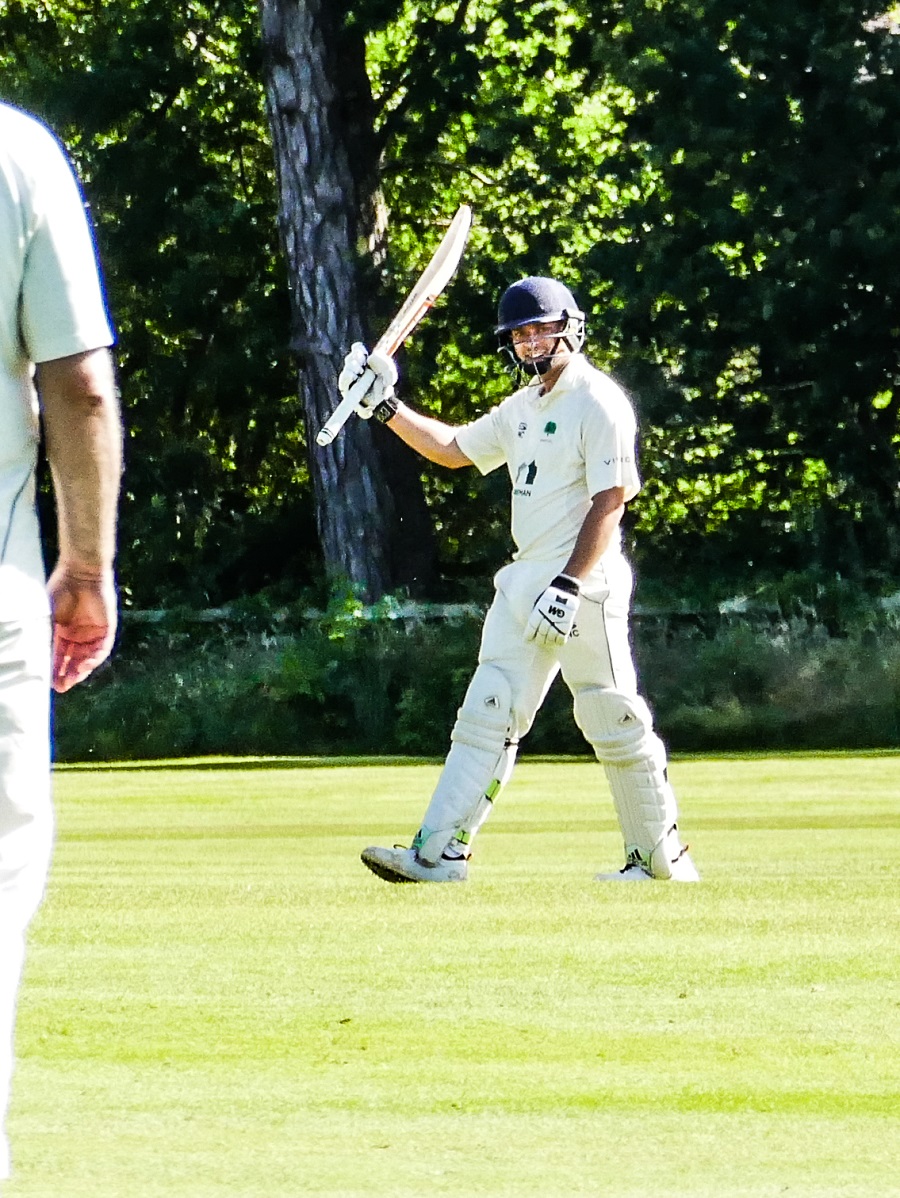 50 Up: Will Cheyney had an excellent knock
East Woodhay were well organised in the field and boosted by the excellent hands of Joe Lawrence they turned the screw. AB tried to twiddle with the batting to get us back in the game but another daft run out of Josh Carpenter, made the plight harder. Josh was looking like he could find the few gaps in the field that were available.
In the end, frustration and panic took over and the game drifted away in a bit of chaos. A late flurry of runs from AB and Clive gave the kind of unbearable false hope that only cricket can offer but, in the end, Woodhay were marginally deserved winners. A defeat by 9 runs was a fair reflection of what might have been. 
With hindsight, AB will wonder whether he got the batting order right and may wish he had done things a bit differently. Ultimately though, if George and Josh hadn't got out to avoidable runouts, I think we would have won. Also, as a clean hitting batsman, Alex might also want to reflect on his own batting position. His cameo innings came too late.
So, another narrow defeat but a points bonus tally to move The Oaks up the table. However, another couple of wins are going to be needed soon, as our relegation rivals are breathing down are necks. We must get 10% better in all departments to turn these defeats into wins. It is not a coincidence we keep losing so narrowly.
Finally, a note to East Woodhay. As always, they were good, spirited hosts. They just need to get a bar in that big clubhouse of theirs. Never have I wanted a cold beer at an away match so much. 
Heads up boys and go again; on we must travel to pastures new. 
Up The Oaks,