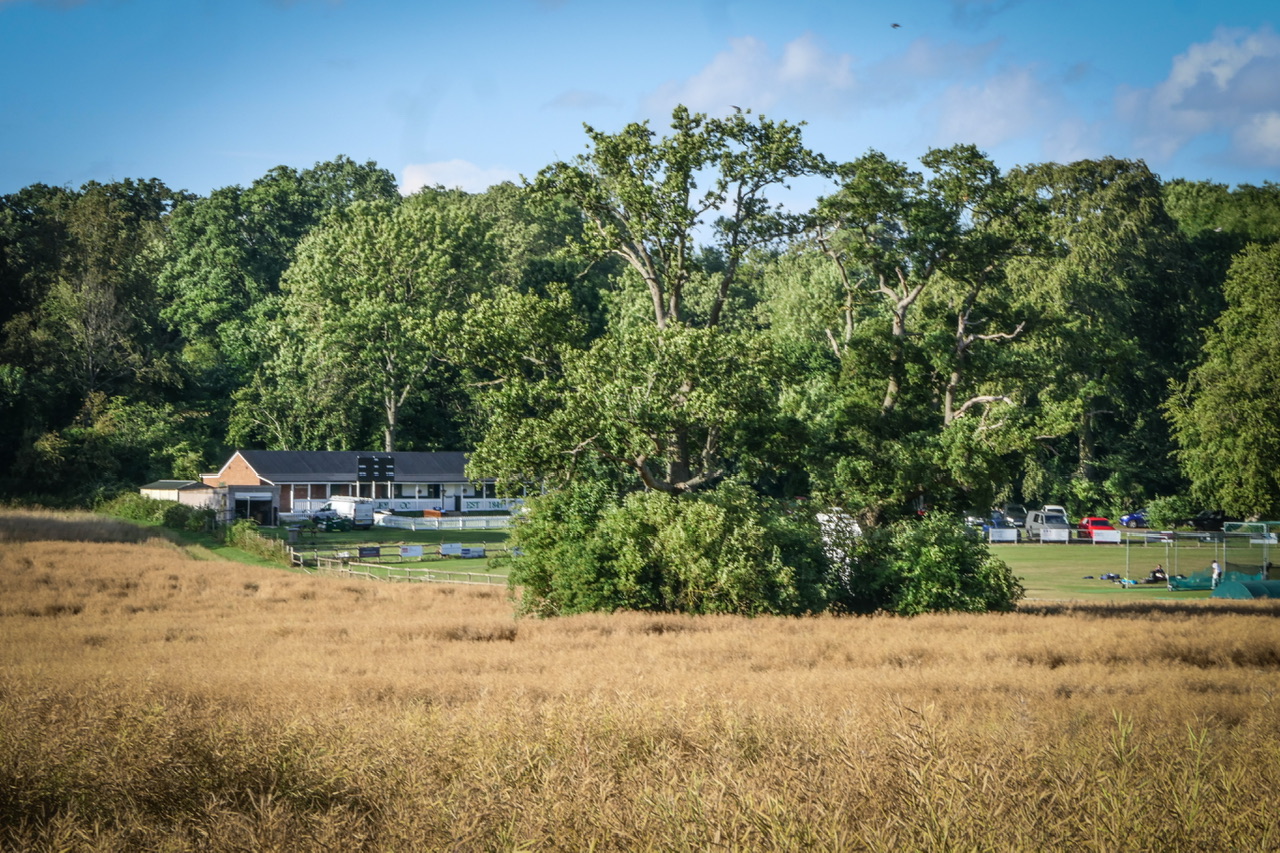 The last day of the cricket season is traditionally a day that fills me with melancholy. It signals the end of summer and a shortening of the days. It feels somewhat different this year because we have not really had a summer. Apart from a brief interlude in June, it's generally been a bit crap. So it's hard to be sad about the end of something that never really got going.
This has left playing time at a premium and a fractured fixture list that has cost us, financially and, for the Ones in particular, on the pitch. The First XI missed several games against bottom half teams whilst the top teams avoided playing one another. Although mathematically possible, even a win versus leaders Hursley Park, will probably not be enough. One poor performance with the bat v Overton always felt costly.
Still, we must look at the positives and there are many. For starters, all 3 teams are set to improve on last years league placings, with the ones in 4th, the 2s in 6th and the 3s comfortably in mid table. That's not a bad effort.
Hursley Park v First XI
The First XI travel to promoted and unbeaten Hursley looking for a miracle. This would involve a big win and defeats for Twyford and Hartley Wintney who both play lower placed teams.
The Oaks are again having to utilise the depth of the squad, with Will Cheyney, Brad Compton-Bearne, and maverick skipper, James Bayliss, all returning. George Lethaby drops back to the 2s, whilst Nigel Bishop and Paddy Saines are away. Paddy will be a big miss as he has been in great form with bat and gloves. Ian Bennett, utterly disgusted at being dropped last week, comes in with a point to prove (Don't punch the wickets Ian, they've done nothing to you).
A bowling attack of Mike Bryant, Stef Kaltner, Harry Tucknott and AB, backed up by the spin of DJ and Will Cheyney, looks pretty good to me and the batting also has a solid(ish) feel to it. However, someone needs to step up and replace the runs of Paddy who, himself, has been replacing the runs of the honeymooning Matt Burrell. Let's hope Josh Carpenter keeps up his excellent late-season form.
Statistics don't lie and Hursley are worthy champions. However, if the boys can crush their unbeaten season, it will be a huge marker laid for next summer. Lose heavily and it probably means we are not quite ready for the next level. Either way, it should be a game to enjoy and judge our progress on.
Twos v Ramsdell 2s
There are so many changes in the 2s, I am struggling to work it all out. It a right old bunch of the good the bad and the ugly. Still, it is actually a team that could do okay. Upon seeing the team sheet, Deano James excitedly asked who would be wicket keeper. "Kris Tucknott", replied Jack, quick as a flash. A shattering blow for the lad, James. Such is cricket, with Deano's disappointment, comes Kris's joy. Time for Tuckers to shine on the world  village stage?
The top 8 can all bat and have 50s and even tons to their name and there are enough bowlers to take ten wickets, with in-form Zak Newton bagging 7 in his last two games. Okay, a tail end of Bob, Deano and Zak looks a bit like 3 rabbits just out of the freezer but otherwise, it looks an okay side to me; especially for those who want updates on their football team's score every 5 minutes. I just hope Andy Carroll doesn't miss a penalty in the 12th minute. An insignificant moment in my life that will somehow remain entrenched in my brain forever.
A good win will seal a commendable sixth place in the league and represent a year on year improvement. It wasn't what we hoped in May but injuries and absenteeism in the First XI soon put paid to any dreams of champagne, open top busses, and future seasons on pitches bereft of dog shit. This time next year perhaps?
3s v AWE Tadley
The 3s are looking for a Division 6NE giant killing at Newfound. AWE Tadley are the opponents, still seeking promotion. If the maths go their way the nuclear bomb makers could be in dreamland.
With that in mind, Tall Jeff (eyeing 7th place) has conned talked Jack into having the services of Ollie Rabley, Kalum Sapumanage and Dan Beckell. He does lose Bob Lethaby (dog doesn't like be tied to a bench) and wicket keeper Deano James (unexplained) to the 2s. Otherwise TJ fields a reasonable looking side.
Batting would again appear to be where there is little more depth than a toddlers paddling pool, so Jeff will be relieved to have some returnees. These include Dan Beckell who joyfully exchanges the Dordogne for Newfound, and Steve Savage who missed the recent Canterbury tour to get his arse spanked by Lancashire Over 70's. The touring Oaks watched the score on Play Cricket with a heady mix of pity and glee.
In Summary
So that's it. The final preview of the summer is done. Tomorrow evening the league season will be done. As chairman, it has been one of the most testing. Gaining any momentum on and off the pitch has not been easy. Despite this, we have always got 33 players on the pitch without much hassle. It is a good indication of the continued development at the club.
Have we made mistakes? Yes. Could we have done some things a bit better? Of course. These are things we can openly look at and analyse to improve on next season. What can't be faulted is the effort we have put in to keep growing in stature. Outside of the adult set up, the colts continue to prosper and feed into the men's team and we are now in the early phases of starting a ladies team.
We finish the season with things to reflect on but much to look forward to at this fine old club. Well done everyone. Whether you are young, old, good, or a bit crap (I fill both the old and crap criteria) your input is valued and makes us who we are. A decent bunch.
On we must travel!