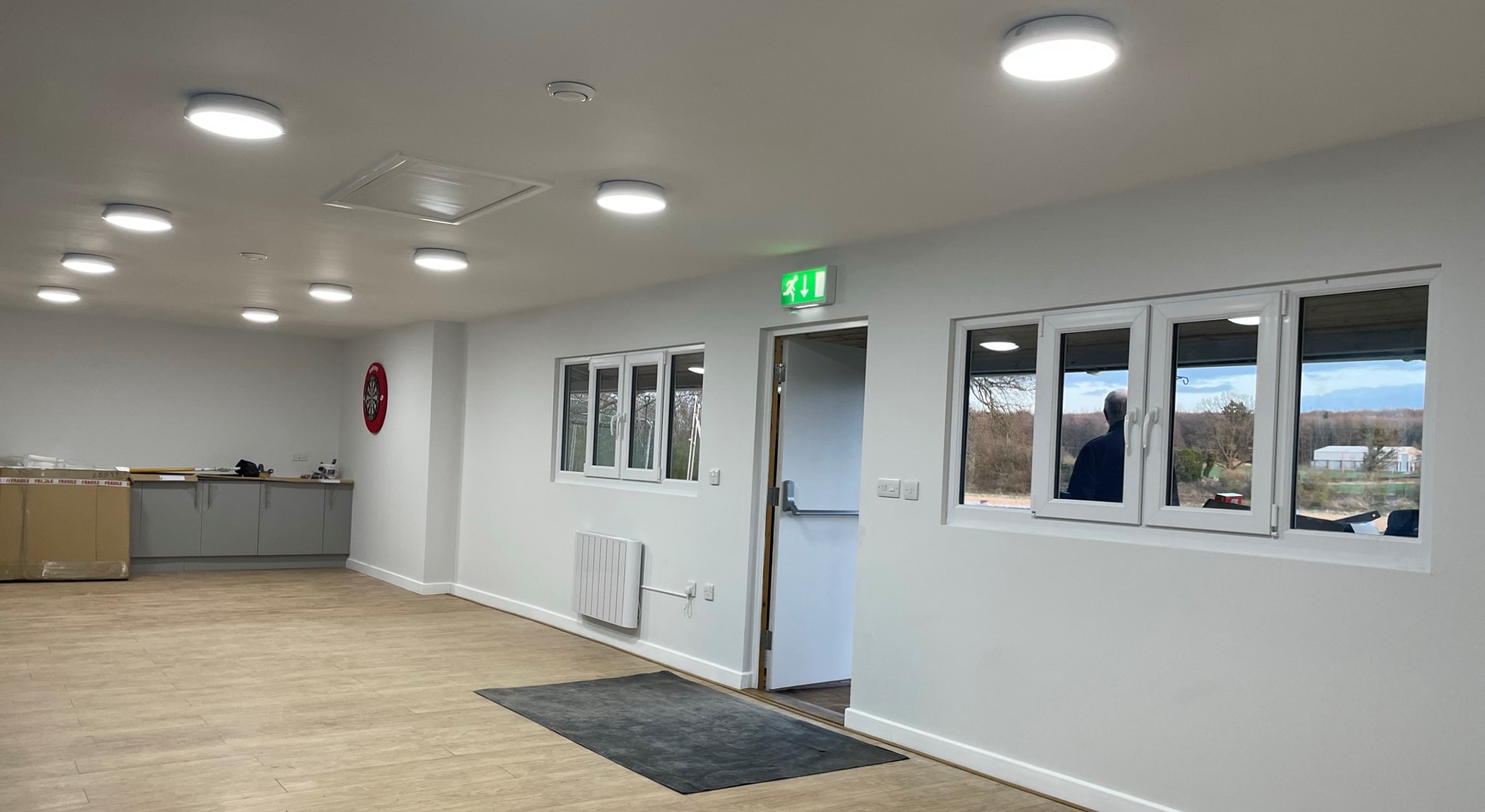 Well, folks, we had our first committee meeting in the all-new clubhouse last night. We didn't have any chairs, so Gordy used a bottle crate while the rest of us stood and admired new facilities beyond what he had hoped for.
The success of the extension and refurbishment has been down to the hard work of the committee, notably Dan Jones and Alex Brundle but also that of our volunteering Project Manager, Bob Jones (Grandad Bob the First).
However, none of us would have taken it all on if we didn't have the support of the players and friends of the club that make it such a great place to be. The support we get on groundwork days and the work that members like Ian Bennett and Dave Bowers do on pitch maintenance is testimony to their love of OCC.
At the meeting last night, we discussed the final bits of furniture and decoration that will make the bar a pleasure to be in. It is no longer a musky place with toilets that strike fear into those who dare enter them. It is fresh, with new floors, ceilings, lighting, power, heating, WCs, showers, and Broadband. It really is an extraordinary transformation.
For that, we must thank Basingstoke Council for their support throughout and the financial commitment that has allowed us such a venture. Credit must also go to the builder (Trinity) who has worked hard throughout the winter, dealing with supply issues and increased material costs. It has not been easy for them.
However, we don't stop there. Several years ago, we identified a problem within local cricket. That was if you stand still, backward you will soon travel. We have to keep pushing for new ideas and ongoing improvements. It's what keeps people (me especially) interested. It also helps us maintain players and encourage respected local coaches like Garf Coombes and Ian Simpson jump on board. It's what brings Steve Cave down from Sunbury to assist with groundwork and Tim Beere to make club signs and pay membership fees despite not playing.
Everyone who has been at the club over the last decade should be proud of how far we have come. New covers, an electronic scoreboard, sightscreens, and now a spanking new clubhouse. All the membership fees, match subs, and bar takings have been plowed back into making us a brighter, more family-friendly place to spend our summers.
Last year was our first setback on the pitch for some time. After years of success, the First XI ended up in a league too strong for us after losing a couple of key players in 2020. The arrival of Stef Kaltner and Neil Robinson came a little too late to give us the boost we needed. The weather didn't help and Covid hit us just at the wrong time.
The mistake I made was indulging too much energy following the First XI. This year our energy goes into all three teams. If the effort is a collective one, the results will take care of themselves. At the same time, we must also look to the colts and the players we have coming through. We will be instructing senior members to do at least one Monday night session with the colts this summer. Anyone who can't manage to do that just once in a whole season is, in my opinion, not interested in the future of the club.
So, a special time to be a member at Oakley. Please all do what you always do. Pay your memberships, lend a hand to the groundwork teams, and support the club on the field and in the bar. If can do that, the committee pledges to continue making Oakley a fun club to be at, with a place in a team for cricketers of all abilities, even mine.
So, nearly time to jump-start the Oakley bus again if we had one. Now, there's a thought!
Cheers,
The Chair!