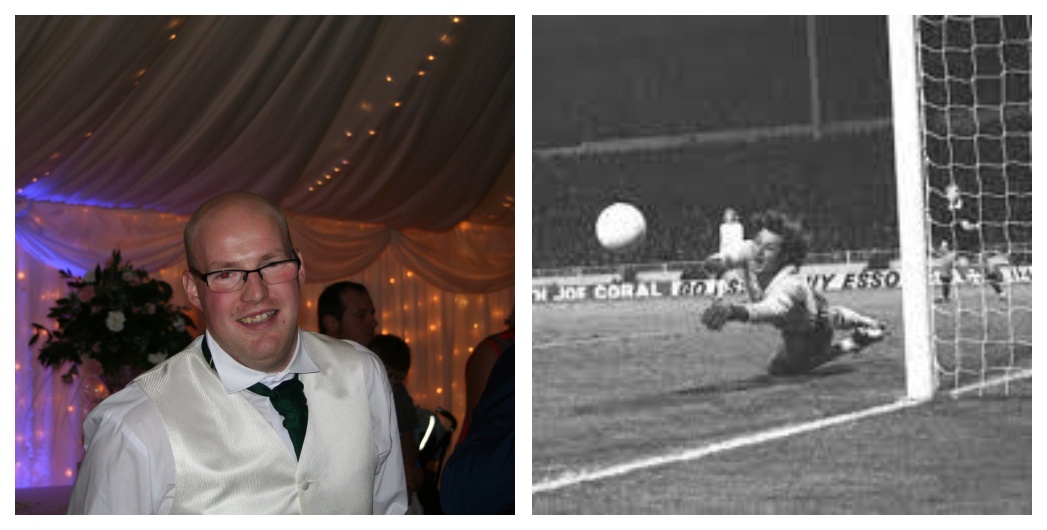 In what has been dubbed by no one (except me now) as 'The People's First Round', the Oakley First XI meet the Second XI in tonight's Cyril Thomson Plate competition.
Bumper Crowd
Literally, one's of fans are expected to attend the Mecca of cricket (The Bounty Ground, Basingstoke) after a first-round draw that caused a political earthquake in the corridors of power at Bill Blake's house. Could it be a fix? I doubt it. Was it in the Cyril Thomson Plate's best interest to remove one of these heavyweights in Round One? Again, unlikely, but foolish to rule out in an era of whack job conspiracy theorists.
So, while Blake shakes off 'The Sepp Blatter of Local Cricket' tag, that no one has given him, in the words of Freddie Mercury amongst quite a few others, "The Show Must Go On". The Oakley teams have to put the drama and whispers to one side and put on a show. They owe it to their legion of fans.
Hot Favourites
As you would expect, The First XI will be favourites and they appear to have a strong side. With Stefan Kaltner, Neil Robinson, and Josh Carpenter in the bowling attack, plus SPL superstar, Dan Sumner, coming in with his willow wand, this is a game they want to win, and they want it bad. "They are a good side but when they grovel, they grovel, and we intend to make them grovel for mercy", says captain, Alex Brundle.
However, The Second XI, dubbed by no one as 'Calypso Cricketers', have their own weapons. David Bowers is not known as Captain Fantastic without reason. In fact, he's not known as Captain Fantastic at all. "I look through that team and I see potential heroes. There are ruddy marvels everywhere", said Dave, on his sixth pint.
Heroes in Waiting
And there are heroes in waiting too. Tall Jeff smashed 29 on Saturday, Kalum Sappumanage, a match-winning 41, Rob Wood took 3 wickets in a leg spinners masterclass and Dave Bowers scored a couple of runs and took a wicket. Then there is spin king, Rav Kancharla, the pace of Herbie Hamilton and James Barter…I could go on and on, but I can't be bothered if I am honest.
However, the underdog always needs a hero. That one player whose white shirt and knackered old tracksuit bottoms shine bright amongst all the others. That one player who seems to be operating on another planet when on the cricket pitch and life in general. You know, guys and girls, I think that man will be Dean 'Deano' James.
When Deano chose to join Oakley ahead of a host of other clubs (including Herriard 3's) he chose the Oaks for moments like these. Many have seen placing a man who has never kept wicket before and would struggle to catch a cold in a kindergarten, behind the stumps, as a gamble. However, Dave Bowers is a gambler, a maverick, a left field thinker and occasional plot loser.
Deano Tomazsewski? Gertcha!
Dave sees Deano as his Jan Tomaszewski. A man ready to cause a cricketing earthquake akin to that famous Wembley night in 1973 when the Poles knocked England out of the World Cup (*Gertcha). Tomaszewski, dubbed a "circus act in gloves" by Brian Clough, went on to put on a performance of eccentric beauty. "He hurled himself arms, knees and bumps-a-daisy all over his penalty area like a slackly strung marionette," wrote Frank Keating in the Guardian.
Like the thundery skies above, the First XI have the fear of defeat hanging over them. Meanwhile, somewhere (Poland probably) a 74-year-old Jan Tomaszewski won't be flicking through the Play Cricket website, looking for updates. "Go on Deano, be the man", he won't be shouting at his iPad as tears of nostalgia don't run down his cheeks.
It's going to be one hell of a night.
*Gertcha. Gertcha was a 1979 hit for Cockney Duo, Chas & Dave. Apparently, Gertcha is what Chas's dad always said when he got angry. In verse four you can hear the line. "When my rock 'n' roll records wake him up (Gertcha), when the Poles knocked out the cup (Gertcha)".
"When the Two's knocked the First's out the plate…Gertcha".
Quite a catchy tune that.