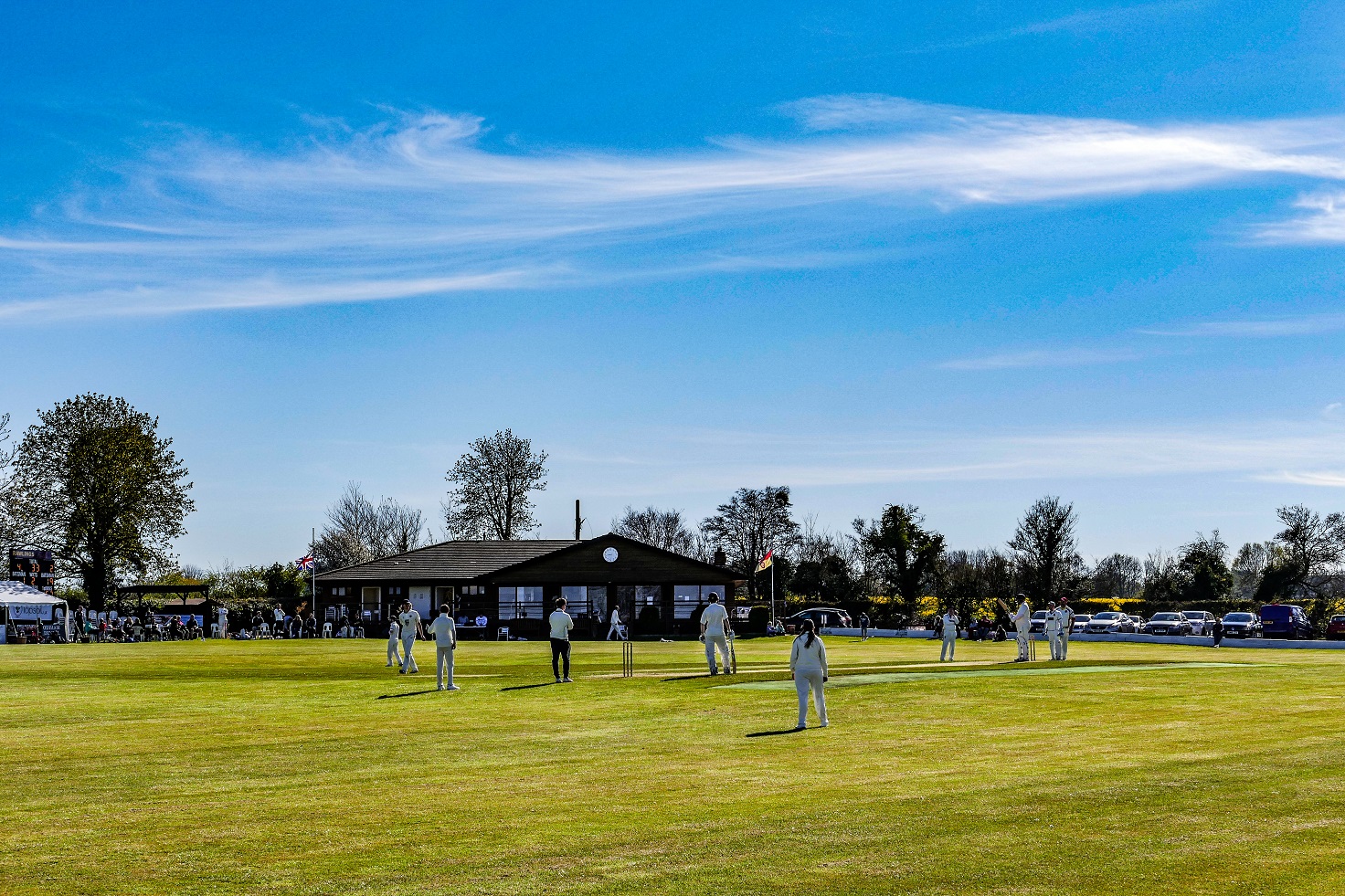 The Oaks travelled to Odiham today for a friendly game played in sparkling spring sunshine and a cool breeze.
Bowling first, Alex gave Jeff King his first start in two years and he bowled well, taking a wicket for his efforts. All in all, everyone bowled and fielded to a decent standard. This was despite a few cobwebs causing occasional Laurel and Hardy scenes. It was also good for Alex to get a look at the impressive Gayan Liyanage.

The other wickets went to George Lethaby (2) and Alex Brundle as Odiham finished on 164-4 off their 35 overs. A decent total. Clive Welsman also bowled well without reward.
In reply, poor Will Cheyney got a bit of a Jaffa first ball and had to go. After a long winter stuck in Covid lockdown, it was a brutal way to start the season. Why we play cricket, remains an unsolved mystery. Shakespeare couldn't have written darker tragedies than what cricket can offer. At least Will knows next week will be better.
Still, The Oaks rebuilt, with debut boy Matt Burrell looking gutsy as Dan Jones also looked good at the other end. Matt departed for around 10 whilst looking settled but still looks a good addition to the top order. Matt was replaced at the crease by Clive Welsman, who Dan promptly ran out in spectacular early season confusion. Best get them out of the way in friendlies, I say.
50 For DJ
Will Montgomery came to the crease and put on a sound partnership with DJ. Seeing these two youngsters batting well, was the most positive aspect of the afternoon; it was great to see DJ make a half-century. He has all the basics for a good opener and hopefully this knock will be a great confidence booster.
After DJ (58) and Monty (26) departed, Alex instructed the incoming batsmen to have a bit of a pop at the 10 an over target. This culminated in a few lusty sixes for George & Ian (who made a credible 21). However, it wasn't quite enough as The Oaks fell 16 short of the target.
The result wasn't as important as game time for the players and everyone got that, which pleased skipper, Alex Brundle, as he looks to build a settled and balanced side for the 2021 season. There were plenty of positives and enough to show we can compete in County 2. Many thanks to Odiham who were great hosts on the pitch.
Their well drilled bar staff provided a great service whilst adhering to the regulations as cricket eases back to normality. Oakley are always glad to help fill the coffers of our opponents and we wish them well this season…except when they play us again, of course.
Well done all. On we travel.