Oaks legend, Michael 'Woodstock, Woody, Woodman' Wood was celebrating his second semi in a year last night after his half century guided The Oaks to a comfortable victory against Whitchurch on a beautiful evening at The Mays Bounty.
In what was an occasionally feisty encounter, Woody put on 93 with Mike Tiley to add to 35 from Nellie Warner and a few other cameos that put The Oaks in a great position with 193 scored off 20 Overs.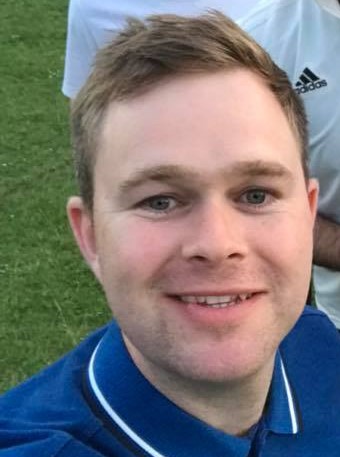 Wood: Another Semi
Defending the target, The Oaks were given some alarm when Bubba of Whitchurch launched into Clive Welsman and Tom Barnes but Tom turned it around, ending up the the pick of the bowlers with 3 wickets.
After Bubba left the 'Mark Potter cauldron of fear' that was causing discontent amongst opposition players and some spectators, The Oaks took control of proceedings and the game petered out. The highlights thereafter were purely for comedy value, with the champagne moment being when George Lethaby was removed from the attack for bowling 2 beamers that carried all the physical threat of a punch in the face from a baby rabbit.
In the end, The Oaks ran out comfortable winners by around a hundred runs, retiring to the bar to chat about the game, have a beer or two, avoid the flow of traffic, and mercilessly take the piss out of the chairman's trousers that he hadn't worn for a decade and had presumed they were still all the rage. That's the problem with having a club full of youngsters, they are a detestable bunch.
So, we move on to next Monday and a tough match against the Basingstoke Hockey Club, who happen to have a cricket club, although no one is quite sure if Basingstoke Cricket Club have a Hockey Club. It is one of great modern conundrums, with only Deano James likely to have an answer.
One thing is for sure, it will be a good match up and in this type of form, Woody will be relishing another semi.
Up The Oaks!