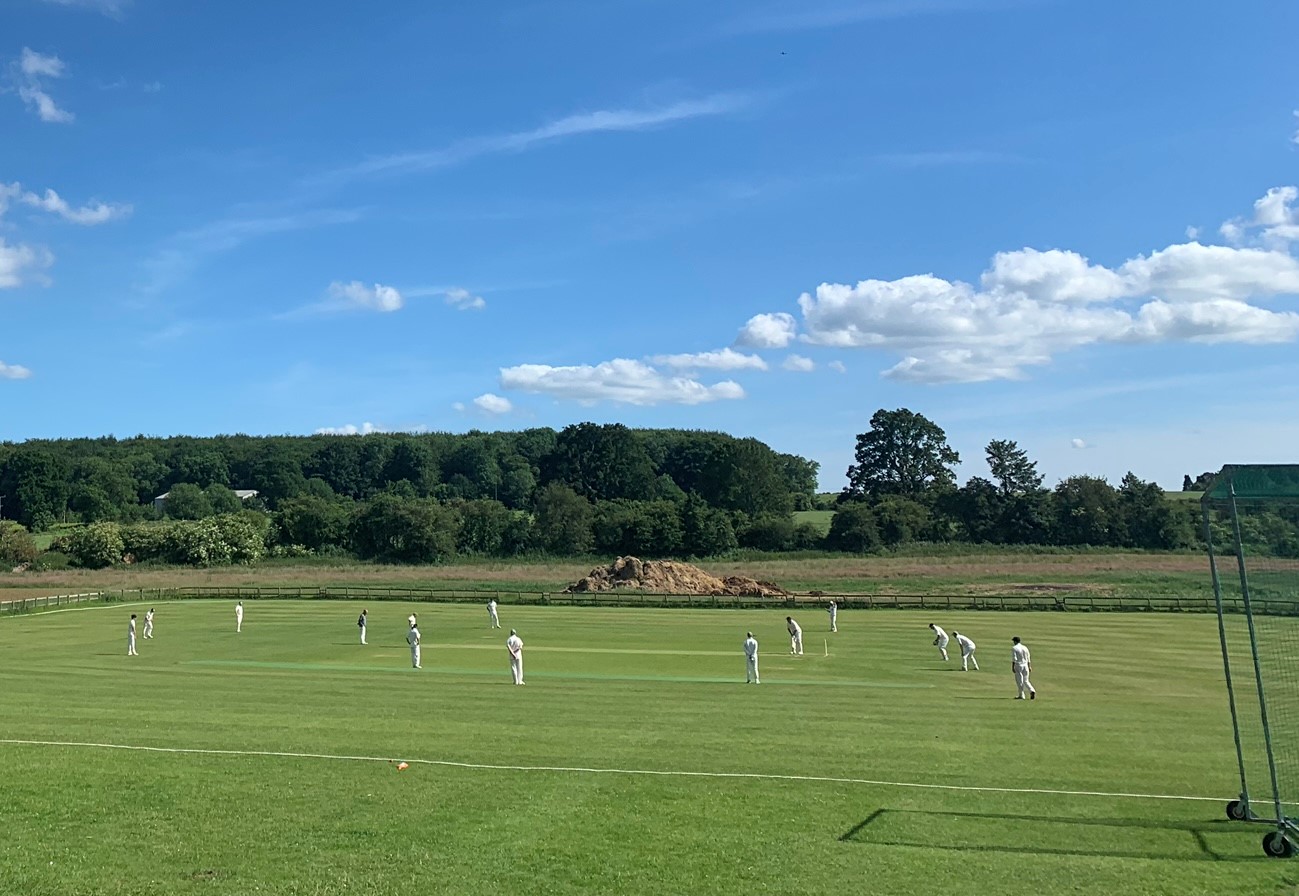 After a great weekend last week, The Oaks need to be ready to go again with more tough fixtures coming up on what looks like being a sweltering Saturday in Hampshire.
The First XI entertain promotion rivals, Petersfield, at Oakley Park, with plenty of changes in what still looks like a strong line up. Petersfield slipped to fourth last week after a shock defeat against OTR III ended their 100% record. They will be looking to get back to winning ways quickly.
Out this week are opener, Dan Jones (racing go karts) as well as Alan North and Rob Wood who go into the Two's and Fawad, who is working after a golden debut last week. Back in come Brad Compton-Bearne, Clive Welsman, Ronnie McCewan and Nellie Warner. Tom Barnes drops to the seconds as he continues his return from an ongoing groin injury.
This promises to be a close game between two teams who can now be regarded as promotion contenders. It is a tough one to call and it is likely to be who deals with predicted temperatures of 30 centigrade, better. Listen to me, moaning about the temperature after weeks of crap weather. What a cretin.
Team: Hennessey, Sumner, Warner, Montgomery, Tiley, Bayliss, Compton-Bearne, Bennett, Welsman, A Brundle, R McCewan
The Second XI travel to St Mary Bourne on the back of two wins and a remarkable comeback last week v Donnington last week. Bourne also had a great win last week versus high flying Crown Taverners (go on DJ, say Taverners) and have been on a great run of form. It will be a stiff test but skipper, George Lethaby, is bolstered by good availability and travels with a team he is more than happy with.
There are 5 changes with Neil Warner (up to ones) Michael Wood (stag weekend) George Rutt (in the 3's) Steve Spalding (away) Sam Stobart (away) and Taner McCewan (in the 3's) all out. However, there positive changes with Steve Bown, Alan North, Will Cheyney, Rob Wood, Tom Barnes and Ollie Rabley all in the side.
This has left George boosted by a host of batting and bowling options, so the signs are good for this one. However, it's hard one to call this, as St Mary Bourne have improved rapidly and both teams are sat on the periphery of the promotion mix up, waiting for others to slip up. It's going to be close.
Can The Oakley hearts stand the pressure of another drama filled day?
Team: Savage, Bown, J Brundle, North, G Lethaby, Adams, Cheyney, R Wood, Barnes, O Rabley, J King
The Third XI entertain Littleton & West Hill looking for a win to boost morale after several good individual performances have failed to bring a victory since the first day of the season. Dan Beckell will be feeling blessed with the team he has been handed, with several experienced players in the side tomorrow giving them a great chance.
I have a feeling this could be the day the Third XI do the business; something is the air and I am convinced it is a victory. You heard it here first. I'm normally right.
Team: Beckell, Harris, Tall Jeff, J Carpenter, N Rabley, Rutt, Fox, W Rabley, Thakur, Kancharla, T McCewan

Apologies to those who are not playing as we had 40 odd available again this weekend which really does bode well for the future. If you are playing, enjoy the sunshine, keep cool in the heat (like your chairman does) and remember whatever team you are in, we have been succesful in recent years because we are one club, with the two's boosting the ones and the threes boosting the two's.
Check yout mirrors, release the hand brake and go again.
'Afore ye go my merry men.