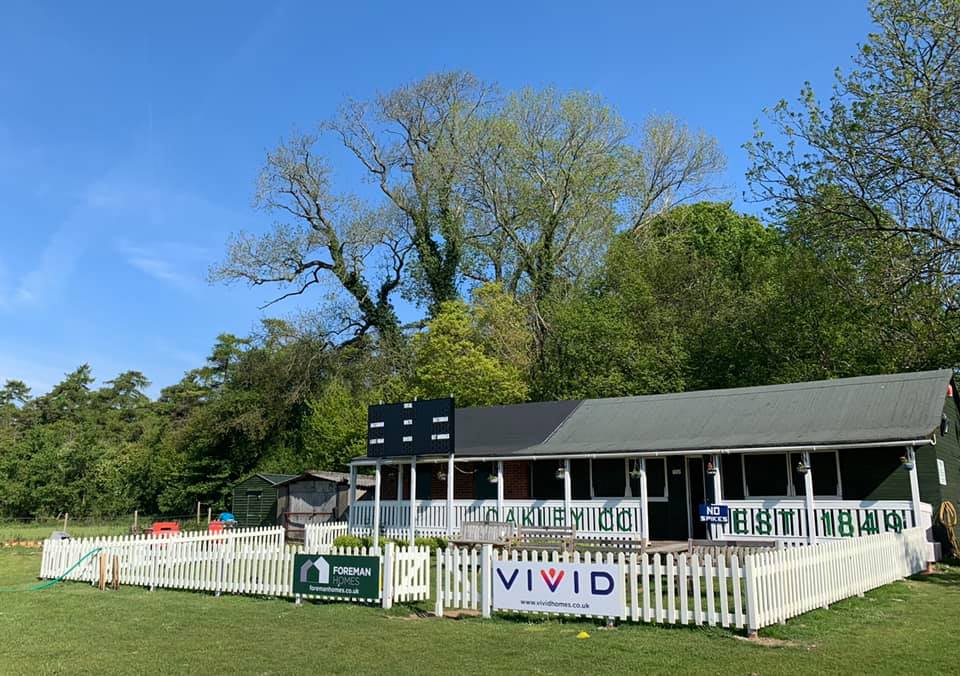 Week Two of the cricket season has come around quickly with our club heroes looking to push on after two wins on the opening day.
The First XI take the trip down to Romsey looking for improvements in the field to build on a decent win in the opener versus Overton. An excellent ton from Elliot Hennessy disguised a rusty fielding performance that went from sublime to comedic amongst a flurry of dropped catches and no fewer than 42 extras. Captain, Dan Sumner loved it.
To make an impact on the league the players must be prepared to be their own worst critics and work on the basics. If not, statistics, or the 'O Ring Theory' I bored everyone shitless with at training last night, will catch them out and winnable games will be lost. The huge positive is that they beat a good side comfortably, so if the boys can step up a level in the field, they can be a threat to anyone.
Changes have been enforced on the team with Rob Wood, Alan North and Will Cheyney all out due unavailability, whilst Clive Welsman is still missing with a badly damaged finger. Dan Jones returns from his luxury holiday to open with Elliot, Will Montgomery fills the big shoes of Alan (Alan) North and Steve Bown comes in to add a bit all round solidity. He's my favourite fielder is Bown; he's really good but he pretends he doesn't care. How cool is that?
All in all, the depth of the team looks pretty balanced and ready to build on last week with an improved all round showing in the field.
The full team is:
Hennesey, Jones, Sumner (C) Wood, Tiley, Montgomery, Bayliss (W) Bown, Compton-Bearne, Brundle, Barnes
The Second XI  entertain local rivals, St Mary's, knowing that they will be given a much stiffer test than last week's canter over at Aldershot. Captain, George Lethaby, makes big changes, losing last week's run makers, Paddy Saines and Chris Morris to unavailability, whilst Will Rabley and Dan Beckell go down to the Third XI.
Coming in are, Nathan Rabley (allowed a week off from revising) new kid on the block, Sam 'Eddie' Stobart, former Colts hero, Alex 'Go Get Em' Gray, and irrepressible opener, Neil 'Nellington' Warner. George has plenty of options with leather and willow but St Mary's will provide a stern test as they look to avenge last season's defeat.
It should be good competitive game this one and it could well come down which team administers the basics better. Did I mention the '0' Ring theory?
Team is:
Warner, Savage (W), J Brundle, G Lethaby (C) N Rabley, Stobart, Bennett, Gray, O Rabley, Kancharla, King
The Third XI will make Oakley history on Saturday when they entertain St Cross V down the road (Newfound). In 1849 James Knox Polk became the first sitting president of the United States. In the same year, Oakley played their first ever game of cricket. in 2019, fully 170 years later, The Oaks finally have a third team and Donald Trump is the US president. It would be fair to say that, even with Deano at the club, Oakley have evolved quicker than the yanks.
As you would expect, this is an eclectic team featuring improving young Oaks, semi-decent former players, and utter cricketing cretins such as my good self. However, we will be playing in a league littered with players of mixed ability, some of whom who do not even know what cricket is, so there should be plenty of fun to be had. Ineptitude is nearly as pleasing on the the eye as a sumptuous cover drive.
Most importantly of all, the Third XI is offering a platform for young players to get a taste of adult cricket and learn some new words. This week, we have three of them, Noah Beckell, Josh Carpenter, and Will Rabley, all of whom are better than me. Of the dads, Jeff Triner, known to many as 'Tall Jeff' (because he is tall and his name is Jeff) makes his first start for The Oaks as does Mike De Vos.
Avi Thakur returns to The Oaks despite looking like he was going to die at training, whilst Dan Beckell and Dave Bowers are looking to be the first ever joint captains not to part company after a blazing row. Phil Carpenter will be required to apply something solid, dare I say turgid, with the bat, whilst Bob Lethaby (me) will be looking to cut a dash and add to the hundred he made last year (that's a cumulative 100 dating back to 2006).
We are also, at the time of writing, looking for another player to make up the 11. Ideally, you will have between one and four limbs and a pulse, but we are open to other options at this stage.
Whatever the result, the Third Oaks should just look to have a good a time and if they can administer the '0 Ring Theo…sorry, I will shut up now.
Team (in no particular order)
D Beckell (C) N Beckell, J Carpenter, Phil Carpenter, Jeff Triner, Will Rabley (W) Bob Lethaby, Mike De Vos, Avi Thakur, Dave Bowers (C) A Triallist.
So, that's about that for now I will leave you with a weather forecast that is supposedly just about staying dry and fair, if not blazing hot.
On we must travel, the Oakley bus waits for no man or beast.
Best wishes
The Seat.