Michael Wood has been quite insistent I put the Sunday report up. So here it is at last; a  piece of sporting literature that one day, you will tell your grandchildren about.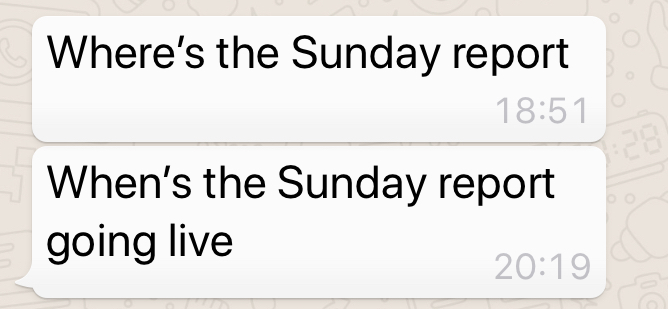 Oakley welcome Crondall on a dark cold windy dull Oakley park.
Oakley were put into bat with woody, DJ opening. It didn't take long for DJ to get out, he was looking half asleep so it was expected. Woody played some nice shots trying desperately to get some runs. After classy drive over the ballers head he was then bowled. Awful shot summed up his season so far.
Will popped in for a while and whacked it about and looked like he was enjoying him self. Then Ian come in with George, Ian slogged his way to 66 but he doesn't want to talk about it much, George got a few before getting out. Our Australian sand paper friend Spaulding then come in and showed us all how it's done making a fine 60 odd. Did I mention Ian got 66 but he doesn't want to talk about it. Few other players come in and went and Oakley reached 200 odd.
Fawad opened the Bowling on his debut and looked very good. Welcome to the club. He deservedly got a wicket. At the other end a hung over sumner bowled and was okay, in fact a bit boring. Did I mention Ian for 66?
On come The Bob who could easily of been mistaken with Michael Holding, bowled 6 overs of class and managed to get a wicket. George bowled as well which was a absolutely terrible and should have a strong think about what he did. Did I mention Ian got 66. Woody bowled a dazzling spell off spin and got the break threw of the best batman. Then got taken off so we could all watch dj bowl an over of wides which was fun. Sorry if I missed anyone but a special mention to Will Rabley who kept and did very well.
A good game was had by all and Ian got 66.
Well done all involved.
Man of the match – Spaulding the sand paper.