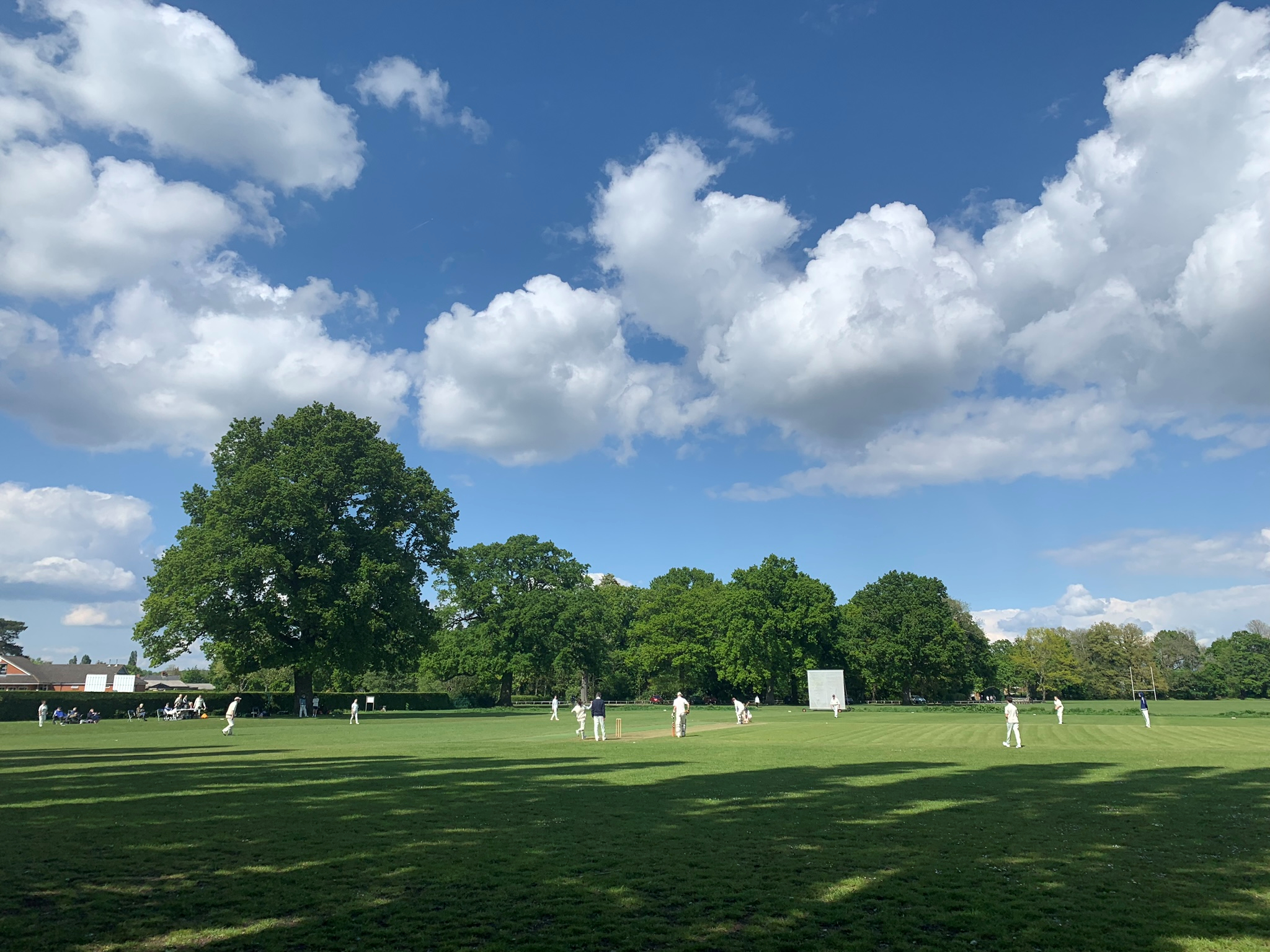 The second XI visited Aldershot Fourth XI on a day where early rain provided a threat to the fixture. Upon arrival, it was apparent the the 'Shots were an eclectic mix of the very young, the old and the somewhere in between.  The consensus was that they might struggle against a more experienced Oakley line up.
This proved to be the case as the youngsters offered a mixed bag of the good players they will become, with some wayward stuff that gets gobbled up by decent batsmen. The Oaks top order cashed in, with Paddy Saines (41) Steve Savage (58) Jack Brundle (44) and Dan Beckell (23) all having a decent day. However, performance of the day came from Chris (Mozzair) Morris, who never looked troubled on his way to an unbeaten 77.
The Oaks total was a commanding 273 and the only thing in doubt was how long it would take the boys to finish the game. Well, Aldershot provided decent resistance, with their opener registering a 50 to frustrate any prospects of an early finish.
The boys did make inroads with Ian Bennet (4-25) Jeff King 3-18 and Rav Kancharla (1-31) but couldn't quite finish off the 'shots in a game reduced by an early shower. Credit to Aldershot for that as lesser teams would have just rolled over and gone home. It was great to see their youngsters playing with enthusiasm and spirit.
So, a comfortable start for the boys and in many ways, a nice game to dust off the early season cobwebs. There will be tougher tests ahead wherte we will have to play better. However, all in all, captain, George Lethaby, will be happy with a good start and 23 points on the board.
Well done chaps.
Weather: Cool & Blustery 15 Centigrade