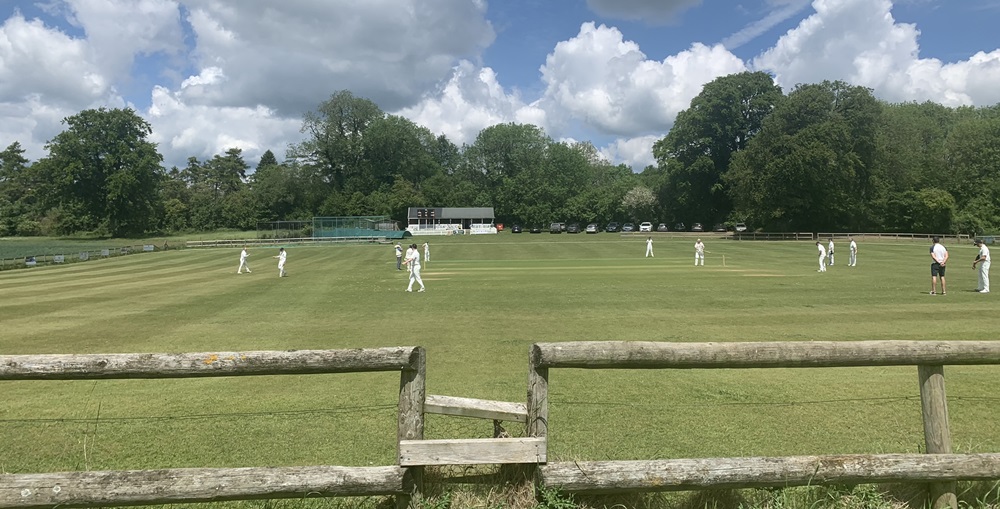 The Second XI wasted a gutsy batting performing by having an nightmare day in the field against a good East Woodhay second string.
On a Sunny and warm afternoon where the shower threat disappeared, The Oaks batted first. They were soon right up against it, with Woodhay bowling good lines whilst receiving a little help from a generous, but very impartial umpire.
The Oaks lost Steve Savage with the score on 38 but he had done an excellent job seeing off the openers. Clive Welsman then came to the crease and hit a flurry of fours but the Woodhay bowling attack reassumed control; it was really tough going out there. Holding firm was the excellent Paddy Saines, who was watchful and patient, holding the fort for the bigger hitters to come in as he passed 50.
When Clive got out trying to push things along, The Oaks were on 107 off 28 Overs and needed impetus. They got it from captain, George Lethaby, who accelerated the scoreboard with some juicy boundaries whilst Paddy happily used all his experience to play second fiddle. George reached his 50 in quick time in a game changing partnership of 77 with Paddy and Ian Bennett, along with Jack Brundle, pushed the score up to a defendable 210.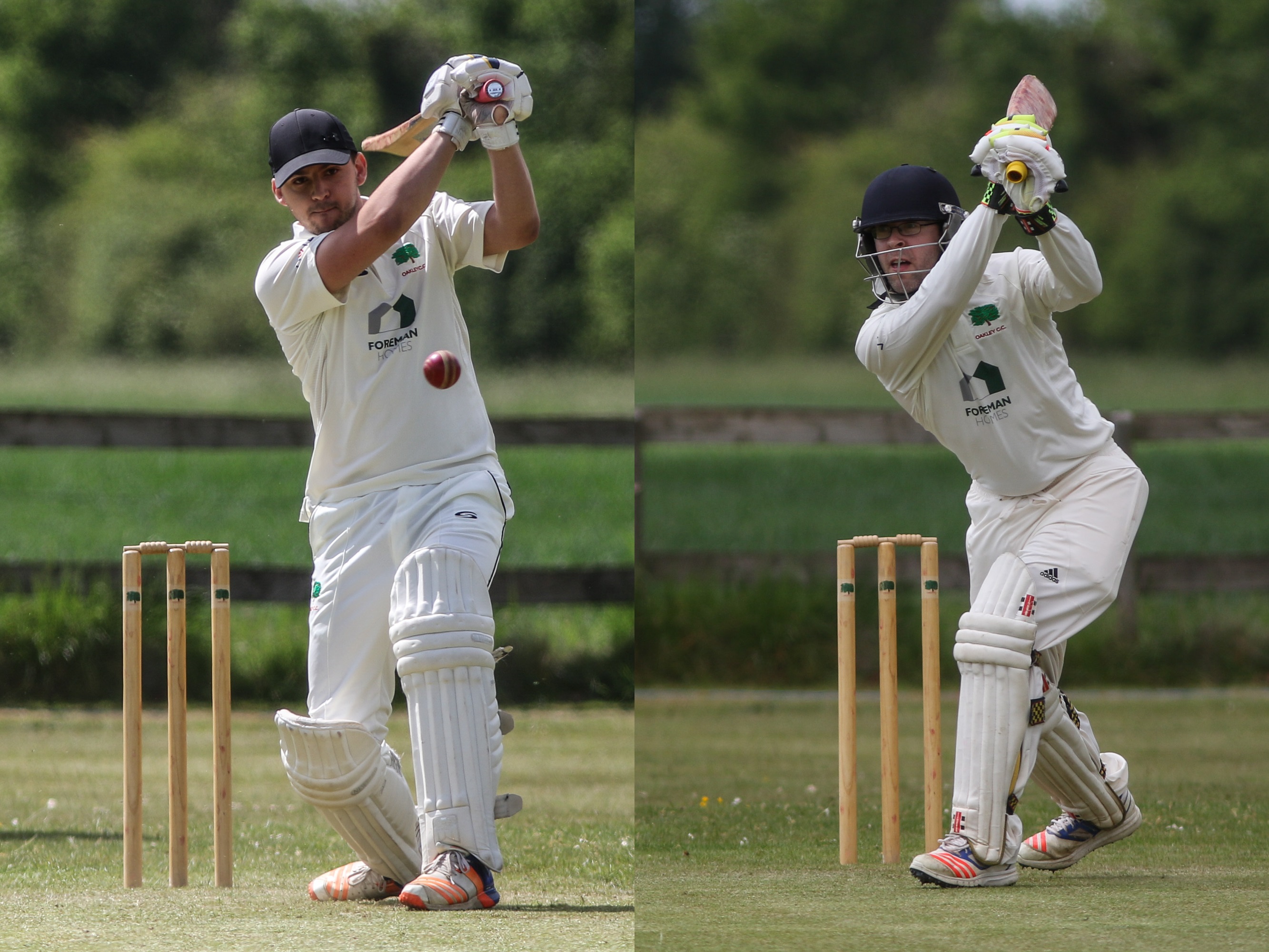 Paddy Saines (69) and George Lethaby (50) put together an excellent late partnership.
Chasing the target, East Woodhay inexplicably collapsed to 20-4 and the game looked all but up for them. However, if you are an Oakley supporter, you might want to read about what happened next from behind the sofa.
It was one of those days when the bowling went horribly wrong and this infected the field. Only Clive Welsman and George Lethaby turned in figures that could be recognised as acceptable with bad bowling and fielding going viral. There was almost a late fightback as Ollie Rabley and George took wickets to leave Woodhay 7 down still requiring 30, but just when pressure was needed on the incoming batsmen, Oakley could not find anyone to deliver the goods.
Woodhay cantered to victory and whilst it was a poor showing by The Oaks, it needs remembering that we are amateurs, and days like this happen. It is of course frustrating after such a gutsy effort putting on a manageable target, but some consolation comes with the fact that we still picked up 10 bonus points. It was a good loss, if that makes sense.
Much to ponder in the week up to a game versus local rivals, Whitchurch, but this team has the ability to put it right and improve on what was just one of those off days.
Win as a team. Lose as a team. Move on.
Weather: Sunny and warm, 21c
MOM: Paddy Saines, a gutsy 69 with the bat.