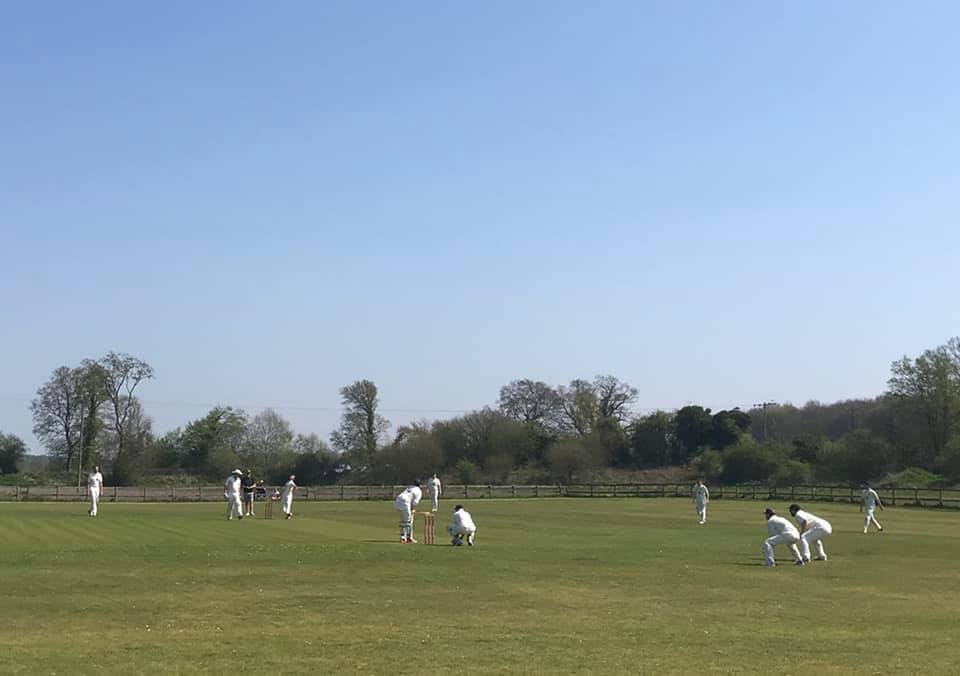 Oakley and Ashford Hill got together for a their traditional pre-season work out yesterday and were treated to blue skies and blazing sunshine at Oakley Park.
Hill batted first and looked in deep trouble early on against the bowling of a sprightly looking Tom 'Bomber' Barnes and Will 'The Smiling Assassin' Montgomery.
However, the middle order stood up to the challenge and edged Hill to a decent total. Further wickets came for Rob Wood (2) James Wiltshire (1) and Ian Bennett (3). Ian is making it increasingly difficult for Third XI skipper, Dan Beckell, to ignore him.
Hill set a target of 205 and despite losing Steve Savage early, Elliot Hennessy and Dan Sumner rebuilt. Was Elliot up to the challenge of a vacant opening slot in the First XI? 11 sixes and a hundred runs later, it is safe to say, yes, he is.
Elliot is something of a big lad, so it is easy to assume that his innings was unadulterated carnage amongst a plethora of semi-controlled haymakers. However, this was a composed knock that was mixed with complete respect for good balls and utter disdain for anything loose. There was certainly some rusty bowling out there but Elliot gave an example to others that not every ball has to have the bat thrown at it to compile a big score.
My favourite shot was a punched drive that despite being little more than a forward defensive, headed off for 6 somewhere in the direction of Somerset. If I had played the same shot, it would have rolled down my bat face before grinding to a halt about 3 inches away. Timing is everything in sport.
Elliot retired on 100 whilst at the other end, Dan Sumner was compiling a faultless 50.  It was the classic innings of a young man who sets his alarm for every hour of the night just so he can spend 10 minutes of batting drills in his bedroom before hopping back to bed for 50 minutes. Practice makes perfect, and Dan is looking good for a successful summer.
Like a true peoples champion in the making, Dan walked off on 50, allowing Dan Jones to compile a tidy unbeaten 37 whilst Mike Tiley had a brief cameo at the other end.
So, a routine win was completed but most importantly, both sets of players got a decent work out in a good spirited affair. Most of the Hill players, in a traditional spirit not undertaken by all clubs, hung around for a beer and a chinwag afterwards on what was a stunning April afternoon.
Well done to both teams and all the volunteers involved.
On we must travel!