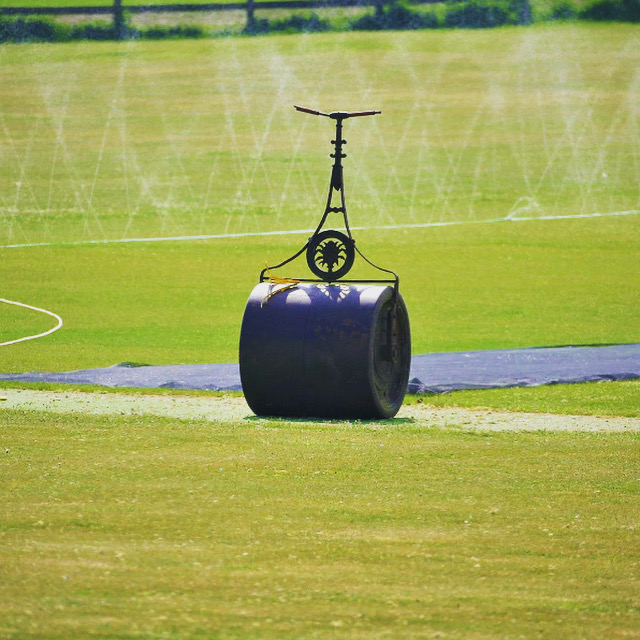 As our season was due to start this week, I thought I would do what good chairmen do and offer an update. How I have found time to do this during this hectic time of being busy doing nothing, I just do not know.
Gordon and Dan Sumner have been busy keeping the ground up to scratch just in case there is some cricket in 2020. The club is in good shape. A big well done to them as preparing for something that probably will not happen, is not easy.
Treasurer, Peter Holcroft, has been concerned at the loss of revenue as we have not had much membership money in. By now, we would also be taking money from the bar, courtesy of training nights and friendlies.
We have also lost out on vital sponsorship money, so it was all looking a bit grim after all the positive work we did with things like the GoFundMe page set up by Natalie Beckell. However, the good news is that I got a surprise call from the council on Friday. They have given the club a substantial grant that will help us compensate for the losses incurred. I am glad to say that diligence, frugality and a loyal membership base that pays subs and membership fees on time, has put us in a strong position to weather a storm that could have left us in big trouble. 10 years ago, we might not have recovered from this.
I would like to take this opportunity to genuinely thank all members, senior and junior, as well as our supporters and sponsors, for making us such a robust club in recent years. Several years ago, we decided we only wanted a certain type of membership base. We wanted players, supporters and parents who would invest in Oakley as a community club with a sociable and friendly attitude.
It was an ideology that was regarded as a gamble but now, more than ever, we can see we took the right course. This means that we can look forward to having cricket back at Oakley Park as soon as it is deemed safe to do so. When that will be, is anyone's guess?
If we do get to start the season in 2020, we will take a committee view on membership at that time. Some members are better off than others and many may have faced furlough or even redundancy in recent weeks. Whatever action we take, it will be with a view to help anyone in the club who is genuinely struggling.
Those of you who have paid memberships early and are struggling, please contact me and I will talk to Peter about a refund if the season does not go ahead. If you are in a position not to be concerned about it, we will be grateful if we can keep it and invest it.
Obviously, this is a tough time for all of us. It seems unfair that we cannot get to do the things we love. For me, playing cricket and socialising afterwards, is a huge part of my existence. I know many of you are of the same opinion; I even think the dog is wondering why it has not started yet.
However, we must do, what we must do, and that means being patient. We will come together when this is over and appreciate what we had taken away, far more. Absence makes the heart go stronger.
Stay well and positive everyone, I am really looking forward to seeing my teammates and friends of Oakley CC, once again.
On we travel.
Best regards
Bob Lethaby
The Chairman