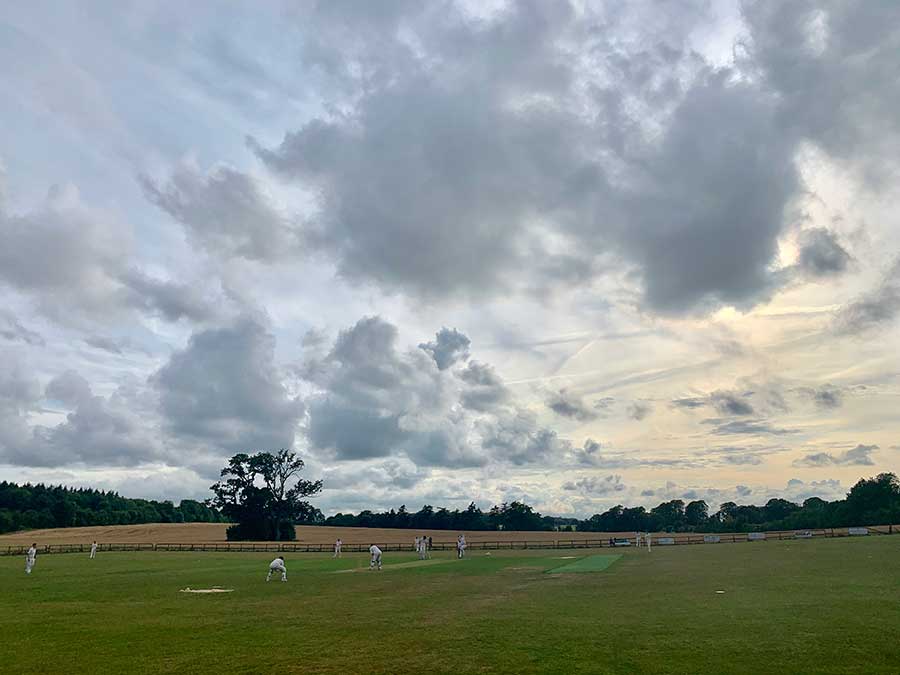 On a Saturday where a wet weather system was pivoting in and out of Hampshire, The Oaks held their nerve and got the game vital game on against Bishops Waltham Two's.
The Oaks batted first and on a damp pitch with moisture and movement in the air, Elliot Hennessey and Dan Sumner were in imperious form. A 100-run partnership ensued as The Oaks went in search of batting points.
Dan was eventually out LBW on 49 but Elliot marched on towards his century in another big partnership with Mickstock 'Iron' Wood. Woody's return to form after a stint in The Two's was a joy for all to see and his celebration upon reaching 50, showed what it meant to him.
Elliot eventually holed out after a marvellous 106, leaving Brad Compton-Bearne to hit a quick 14 whilst Woody remained unbeaten on 62. A pivotal day for him and form we will need in the coming weeks (no pressure mate).
The Oaks amassed 258 and full batting points. Job half done.
Bishop's Waltham offered resistance but not much of it and had their umpire not missed what looked like a James Bayliss stumping of their best batsmen, the game would have been over very quickly.
The Oaks got on with it and wickets came at regular intervals, with 3 for Sumner, 2 for Elliot, 1 for Clive, 1 for Ronnie and 1 for DJ who eventually got their number 3 for an excellent 82. Oddly, he could have easily got a ton if he had not spent the tail end of the innings protecting others.
Waltham were all out for 149 and The Oaks picked up maximum points. The gamble of getting the game on and risking damaging our points average had paid off, with the average, critically, going from 19.50 to 19.91.
It took a while, but news eventually filtered through that RAM had beaten IBM Hursley leaving a three-way battle for the title divided by the whisker of gnat.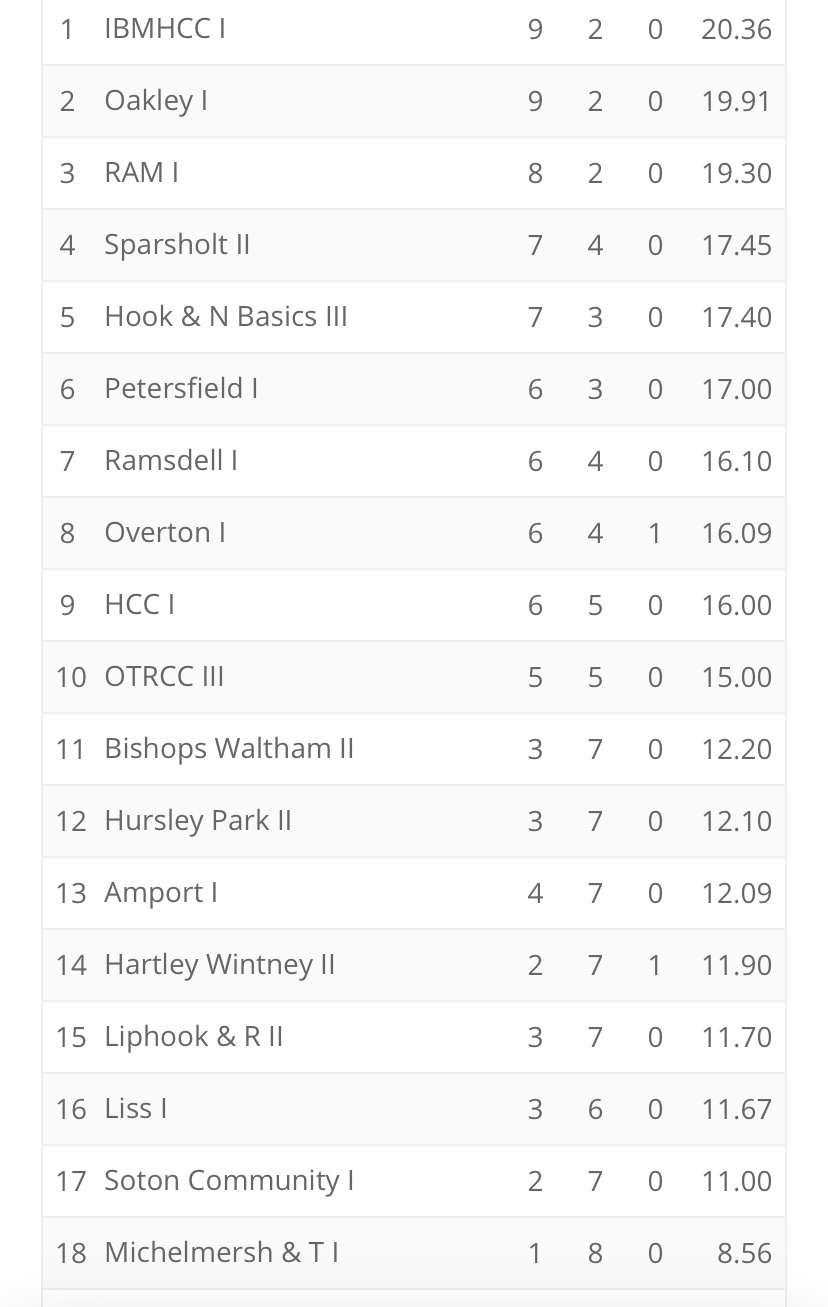 Much will depend on who holds their nerve and who has access to most of their players during the August holiday season which by tradition, depletes village cricket at its most critical period.
It's going to be a bumpy ride but with two other teams boosting our First XI, it could be that what sees us through. Time to shine my merry gentlemen, time to shine!
Weather: Damp and humid but dried out: 23c
MOM: harsh on Elliot but I must give it to Woodman (sorry Elliot)