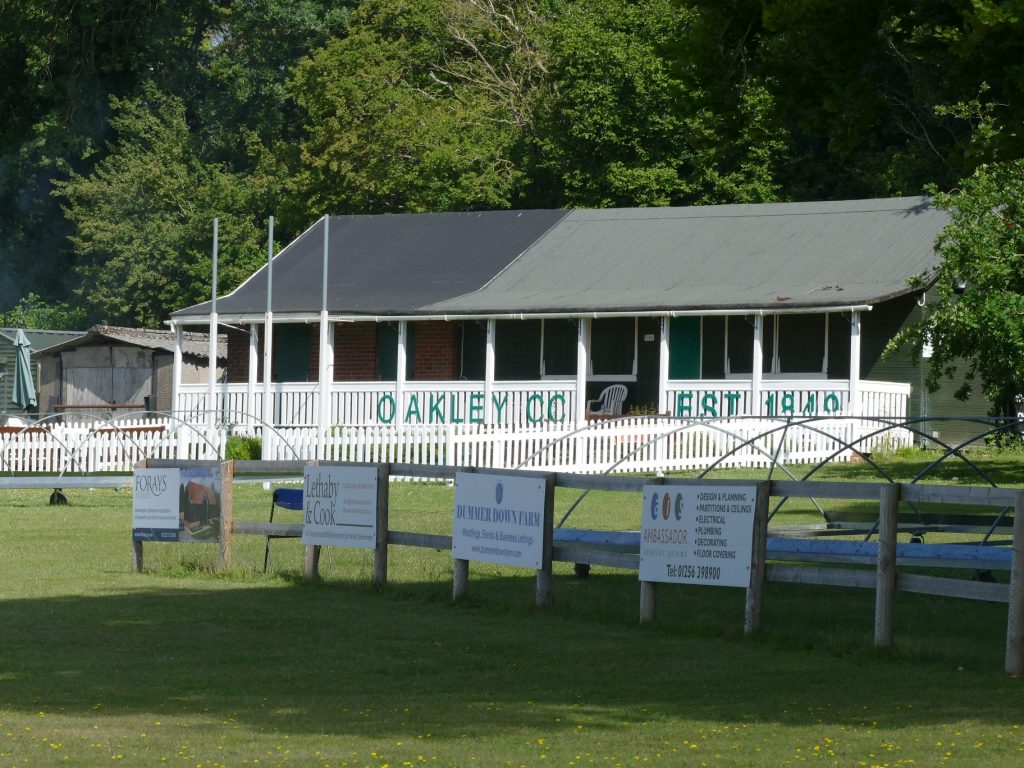 After a hectic night of training last night, we go into the weekend with another four fixtures over two days. Hopefully, we will finish some of them this time; the weather looks cooler but dry (fingers crossed).
First XI
The First XI go into a tough tie with Vector Cup favourites East Woodhay on Saturday without big hitters Elliott Hennessy and Brad Compton-Bearne. Both players are now, sadly, some might say, selfishly, living away from the region.
However, this does give opportunities for others to step up. Youngster, Josh Carpenter, retains his place after an impressive bowling spell in the Village Cup, with the balletic James Bayliss leaping up the order to open with Nellie 'I played rugby with Jonny Wilkinson' Warner, in at Number 3.
Overall, it is a balanced looking team with one eye on next season, but it will be a tough game on a great track where East Woodhay openers love to pile on the runs. They are a good side but if we go into the game fresh and ready, the boys can become men, find the heroes inside themselves, and make headlines…on this website.
Sumner, Bayliss, Warner, Montgomery, Lethaby, Brundle, Bennett, Cheyney, Carpenter, N Rabley, Barnes.
Second XI
The Second String entertain East Woodhay II at Oakley Park, hoping to maintain their good start of the season. Skipper, Steve 'I need runs' Bown, names a strong team, with Clive Welsman and Dan 'the fundraiser' Jones, moving down from the First XI, giving the Oaks more options with the bat.
Overall, it looks like another balanced line-up with plenty of batting and bowling options but funnily enough, it also carries the threat of going down like deck of cards. In form Chairman, Bob Lethaby, has been overlooked once more, despite a two-wicket haul v Dummer last week. He does not mind though.
Hard one to call this, as not much is known about Woodhay Two's, apart from the fact they beat us last year, despite being 20-5.
Tall Jeff, Jones, Wood, C Welsman, Morris, Bown, Some Kiwi Bloke, B Welsman, Fawad, Fox, O Rabley
Third XI
The Third's look to maintain their fine start at Herriard and why shouldn't they with a ruddy good team like this? Dan has a side out that could easily be a second team and is testimony to the numbers we have at the club right now.
With a plethora of batting and bowling options, Dan's biggest challenge will be finding the right balance. He will know that if he does not, he may well be sacked for dereliction of duty. Rightly so in my opinion, and that is nothing to do with not being selected…not much anyway.
Team: D Beckell, N Beckell, Bowers, Tucknott, Thakur, Kancharla, R Wood, Savage, Bishop, Hamilton, W Rabley
Sunday XI
On Sunday we entertain the BBC team, a new friendly organised by irrepressible fixture man, James 'I'm Wicket Keeper or Else I'm Joining Whitchurch' Bayliss. Ian has his usual eclectic team of players, non-players, and village idiots, available to entertain what promises to be a bumper crowd.
Ian knows his cricket and has made club chair, Bob Lethaby, his premier strike bowler after his two-wicket haul v Dummer last week. With maverick decisions like this, Ian is proving to be a better captain than Bown or Beckell will ever be.
Gary Lineker and Phil Neville are opening the batting for the BBC, whilst Del Boy Trotter maintains his place at number three, with his brother Rodders in at five; sadly, Uncle Albert can't make it because he is dead, so in comes Sue Barker at 6.
Former Radio Fab FM DJ's, Dave Nice and Mike Smash (pictured below) make up a star-studded line up that also features Matt Dawson, who retains the specialist's role of annoying the shit out of everyone.
Dr Who is behind the stumps for the Beeb, whilst a pace attack featuring Graham Norton and some devastating Carol Kirkwood bouncers, will give The Oaks batting line up plenty to keep an eye on.
Oaks: Bennett, Dutton, Lethaby G, Lethaby R, Clift, Howarth, C Welsman, Brundle, Sumner, Coulter, McEwan
BBC: G Lineker, P Neville, D Trotter, N Edmonds, R Trotter, D Attenborough, M Dawson, M Smash, D Nice, G Norton, C Kirkwood
So, hopefully a good weekend awaits. Can all players representing The Oaks this weekend, please ensure that they assist their skippers by turning up on time and helping them with various tasks? They have a lot to do and need players to be ready to play and assist them on and off the pitch.
Vroom, vroom…clutch in, handbrake off…let us Rock 'n' Roll!!