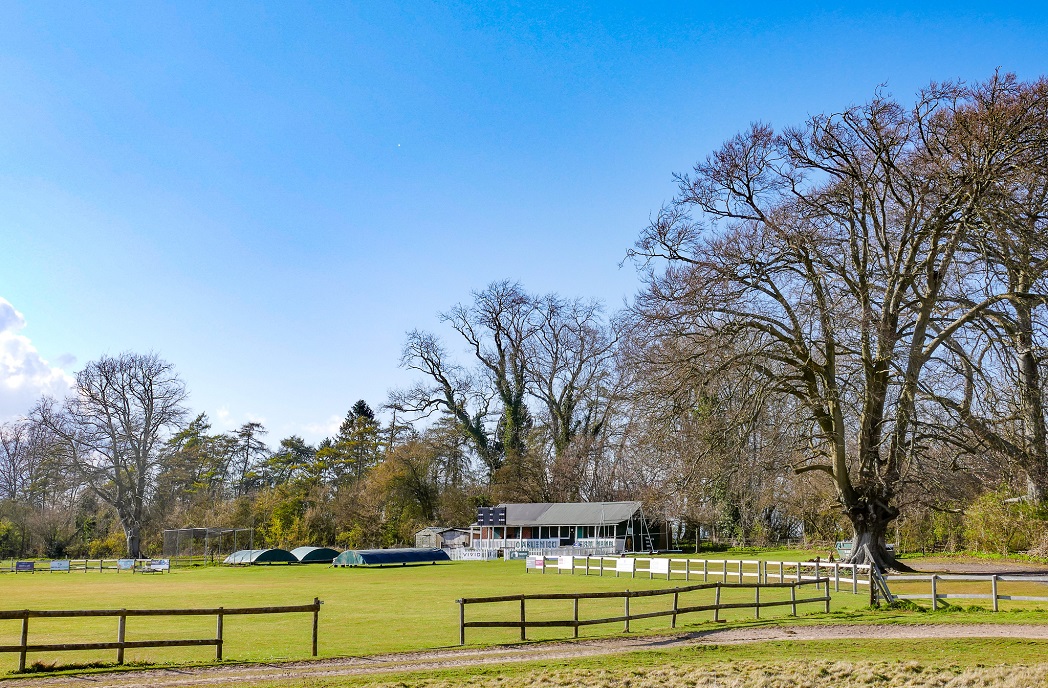 It is a weekend of three warm up matches coming up and, boy oh boy, its going to be warm, with the settled weather due to last well into next week.
The biggest game of the three is on Sunday, when the First XI go to Paulton's attempting to hold on to their 100% village Cup record with a sixth successive defeat. When we entered this competition, we imagined it being a contest between quirky village clubs, but it is far from it. It's a bit serious to be honest.
We played one team where a batsman threw his bat like a javelin after getting out when his team were 38-1 chasing 60. I guess with 22 needed and just nine wickets in hand, pressure gets to all of us, even all-time great players like him.
Still, Paulton's will provide a great test for our boys as they play about three divisions above The Oaks. Can we cause an upset? I doubt it, but we can give it a right old go and see what happens. Whatever the case, time on the pitch will be good as we move towards the start of the season, with a high chance of everyone getting a good bat.
Seeing how we fair against strong opposition is a good way to ease into the season. Unless we are all out for 13 or something, then it might be a bit of a blow.
Team: Cheyney, Jones, Burrell, Welsman, Montgomery, Lethaby, Bayliss, Bennett, Brundle, Carpenter, King.
On Saturday, Jack & Alan's Second XI will be trying themselves out down at Ashford Hill. It's a mixed bag of players featuring youth and experience (old gits) as the boys try to find a balanced side for the new season, especially with the batting line up.
What will the result be? You might as well ask me if it is going to rain on the second Tuesday in June, because I have not got a clue. I am guessing that Ashford Hill, like most, are just glad to be getting some game time in before May 8th and the result is irrelevant.
It's not irrelevant for Jack Brundle though. With one defeat and a duck in the inter-club game, he is fully aware that a hostile and trigger-happy OCB (Oakley Cricket Board) are monitoring the situation. However, when the chips are down, Jack is on the up, and this titan of a cricketer is ready to rise again.
Team (random order) J Brundle, North, Carpenter, Sapumanage, Sapumanage Jnr, H Hamilton, Kancharla, Savage, McEwan, Liyanage, W Rabley
At home on Saturday, a random XI featuring First, Second and Third team players, have a hastily arranged fixture with neighbours, Overton. This game was organised to ensure all available players got a game, so the line up will be a little chaotic.
So, who will run out victors? How am I supposed to know? You might as well ask me what kind of blue cheese the Pope prefers. However, with The Oakley Express (Bob Lethaby) in the team, Overton better be wearing their lids (the bat slips out of his hand quite a bit when swinging at thin air).
In a quintessential way, it is good to see two father and son combinations on the pitch, with Dan/Noah Beckell and Kris/Harry Tucknott giving the game a family feel. It has been decided that we will keep brothers, Reuben and Herbie Hamilton in separate teams, as we don't want to be calling out ambulances whilst the Covid pandemic lingers on.
Whilst Kris and Harry Tucknott are still at the stage where they enjoy each other's company on the field, Dan and Noah Beckell are both showing encouraging signs of frayed temperaments. It's early days but they have the potential to slot nicely into the fraught shoes of Bob & George Lethaby, who rarely play together these days.
Overton games are always fun, sometimes spicy, occasionally narky, but never with any long-term bad feeling. Both clubs like a wind-up on each other but they also always support each other as local friends not enemies. Neither club would have it any other way and it is always good to host them and fill the club coffers with bar takings. We look forward to it.
Team (random order) B Lethaby, A Brundle, D Beckell, N Beckell, K Tucknott, H Tucknott, R Hamilton, I Bennett, Jones, De Vos, Nicholls
So, with the sun shining and cricket well and truly back, please go out and represent The Oaks with pride and your best efforts. These sunny days are there to be enjoyed and seem more pleasurable after the misery sport has had to endure over the last year. Make the most of them.
Good luck all.
The bus is in gear…vroom, vroom, afore we travel!