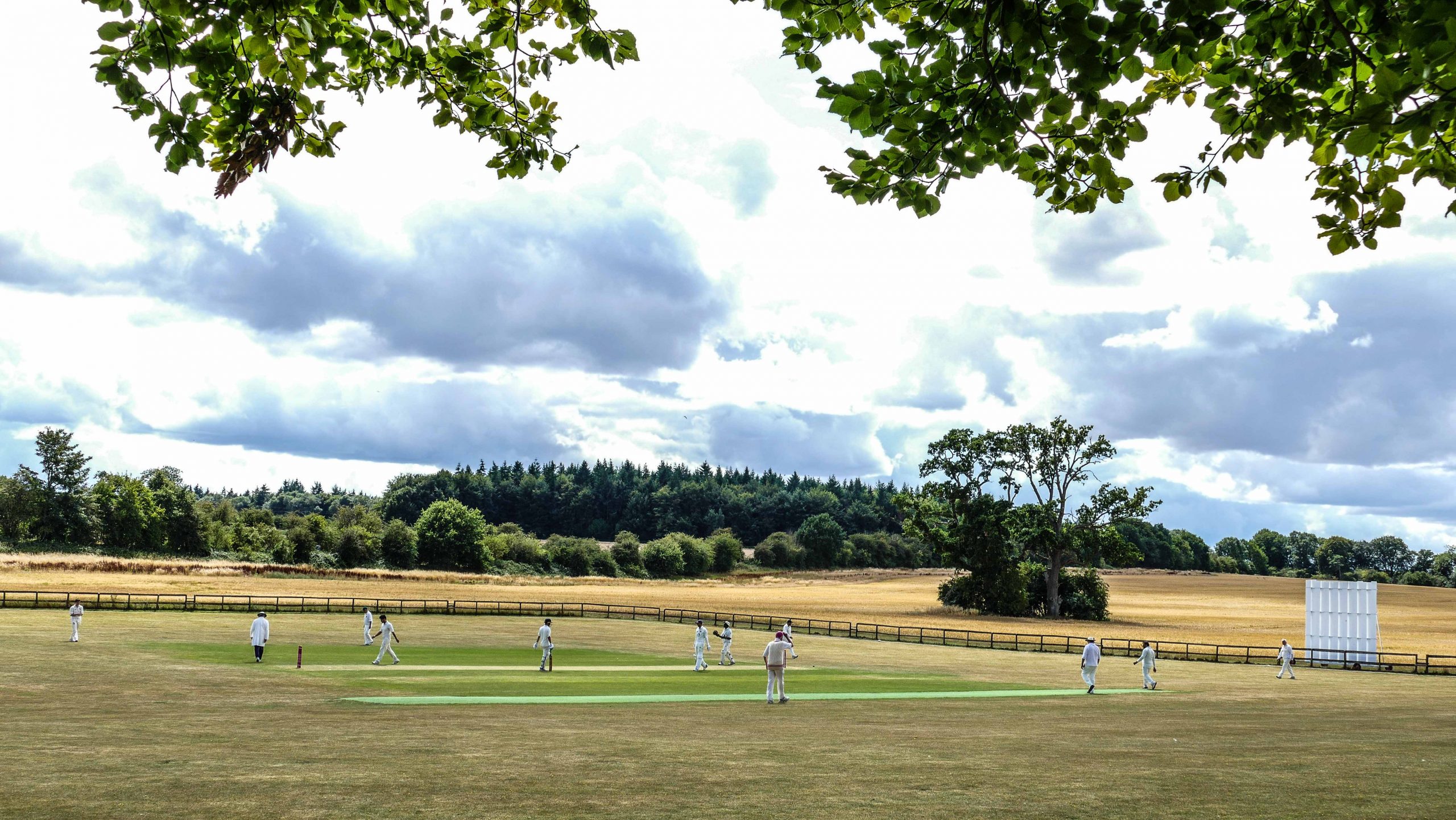 So, here we go then. Another hectic weekend awaits with four games to come in balmy conditions throughout the local region.
The First team will be looking to bounce back from defeat against East Woodhay in a game they must win to stay in Vector Cup contention.
There are a few changes as The Oaks welcome back Elliot Hennessey and Nathan Rabley takes the gloves for the first time this season. Youngster, Josh Carpenter, maintains his place after another fine bowling display at Woodhay and Tom Barnes makes his first outing of 2020.
Dan Sumner continues to search for his ideal batting line-up, with Will Cheyney (AKA the handsome farmer) given the task of opening the bat with the lad they call NSC. Clive Welsman is in at 4 after making runs in the Two's last week and the middle order looks fairly settled, with Ian 'I really wanted it' Bennett, looking to continue his fine start to the season.
Wherwell still have some good players but have been damaged by the loss of Robbie Skeats this season and have struggled for results. However, complacency will lead to a custard pie in the face, so the lads need to be on their game from the off. There are no easy games in Vector, the cricket cup to end all cricket cups.
Team: Hennessey, Cheyney, Sumner, Welsman, Lethaby, Brundle (A) Bennett, Jones, Rabley (N) Carpenter, Barnes.
The Second XI go to high flying Vector 2 favourites Whitchurch, looking to cause an upset. They have a decent looking team too, boosted by the return of Bob 'The Oakley Express' Lethaby, who has been at his pie chucking best this term.
Steve 'Sausage' Savage, captains in the absence of Steve 'Bownie, Bownster, Chinese' Bown, with Michael 'Woodstock, Woodman, Woodie, Woodster' Wood and Chris 'Mozzair, Mozzer, Mozman' Morris, also unavailable. Steve will open with Jeff 'Tall Jeff' Triner.
Will 'Monty, Montague, Mont Blanc, Smiler' Montgomery, drops down in search of runs, whilst there are debuts for Andrew 'Parry, Pazzer, Morey' Parramore and Sri Lankan wonderkid, Gayan 'Liyanagey, Lionheart' Liyanage.
There are plenty of other bowling options in the team, including the spin of Rob 'Balsa, Hard, Oak' Wood, who may well team up with Phil 'Chippy, Joiner' Carpenter. A Carpenter is often good with Wood.
Ollie 'Oliver Rabbers' Rabley and George 'Hunter, Glacier Mint' Fox, make up the other batting and bowling options along with Ben 'Jamin Benny, Coultsy' Coulter, making his first Saturday appearance of the summer.
Hard one to call this, but with The Oakley Express steaming in, it is hard to see anything but victory for the second string.
Team: Savage, Tall Jeff, Montgomery, Liyanage, Carpenter, Wood, Parramore, Lethaby (Express) Fox, Rabley, Coulter.
Dan Beckell and his team of jug avoiders are entertaining Old Basing 4's as they look to keep up their fine start to the delayed season.
Nigel Bishop will be looking to build on his 96 from last week and Dave Bowers will do well to match his double jug avoidance effort v Herriard. Dan will also be boosted by the return of Deano 'Baba' James, who is the most dashing player we have seen at Oakley in a generation. Some are comparing him with Bob Lethaby and Pete Holcroft, but it is not fair to put pressure on the lad at this early stage.
Otherwise it is a settled team, with Avi and Ravi looking to pair up once again. Their new single, 'Our Names Rhyme', is out next week, with all proceeds going towards the new pavilion extension at Oakley Park.
Team: Bishop, Beckell (D) Beckell (N) Bowers, McEwan, Rabley (W) Hamilton, Tucknott, Jones, Avi, Ravi.
As is tradition, by the time I get to the Sunday line up I am bored, confused, tired, and wondering why I am not doing the day job that pays my wages. With that in mind, I am only going to list the team. I would be more graphic, but I am not playing this week, so there is nothing to feed my narcissistic disorder.
Team: Bennett, Ravi, Brundle, Lethaby (G) Turner, Clift, DJ, Mad Alan, Fawad, booth, Carpenter.
So, with Panama hats on and lotion and ice drinks on board the Oakley bus, it is time to release the handbrake once more.
Vroom, vroom…off we go my merry band of heroes, off we go!
Enjoy.