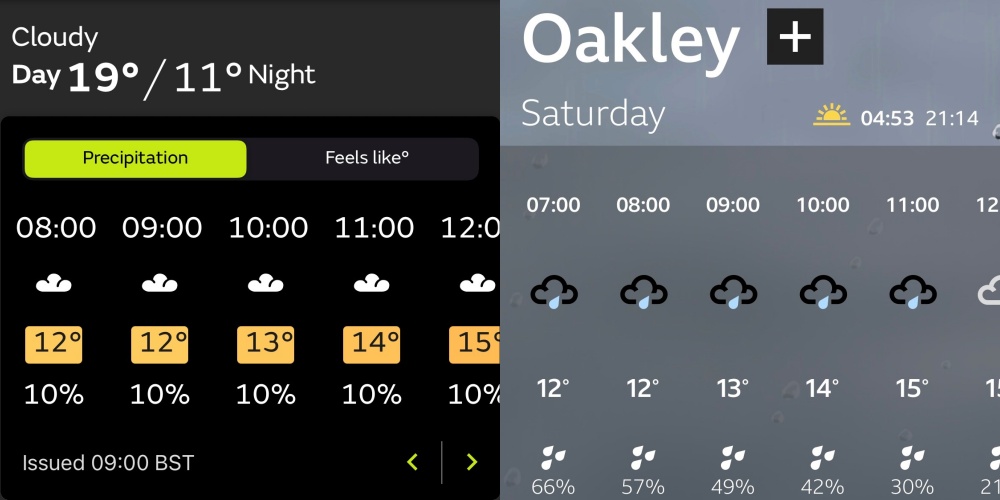 Another weekend is upon us and depending what weather app you choose to believe, games will either be washed out, or played in dry overcast conditions. The BBC weather App seems to be getting the most stick, with the Met Office one getting its boots licked by all on sundry due to it's low precipitation prediction. Perhaps the best chance of seeing cricket will be at Oakley Park as Ian Bennett is a master at 'Getting the Game On'.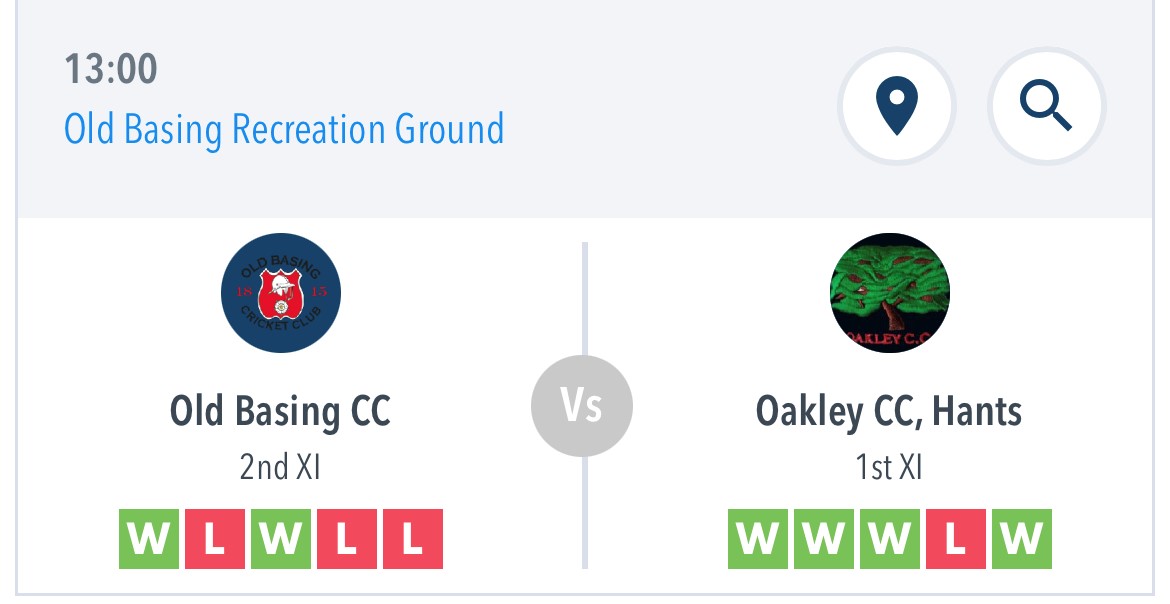 The First XI travel to Old Basing Two's buoyed by a miraculous recovery last week. Stefan Kaltner and Will Cheyney make a welcome return in place of Steve Bown and Michael Wood. James Bayliss, a man of many moods (mostly surly) is back in at three, with Brad Compton-Bearne returning to the Valleys. Otherwise it is as you were with Dave Bowers retaining his spot after impressing last week. Neil Robinson is still away, so Dave will need to be on top form again.
Old Basing have not had a great start to the season, which is surprising with their First XI doing so well in County One. It could be that they have been disrupted by early season absenteeism, so The Oaks won't be assuming an easy ride. If they do, they will be in trouble, but there is a healthy resilience in this team that has shown itself in almost every game.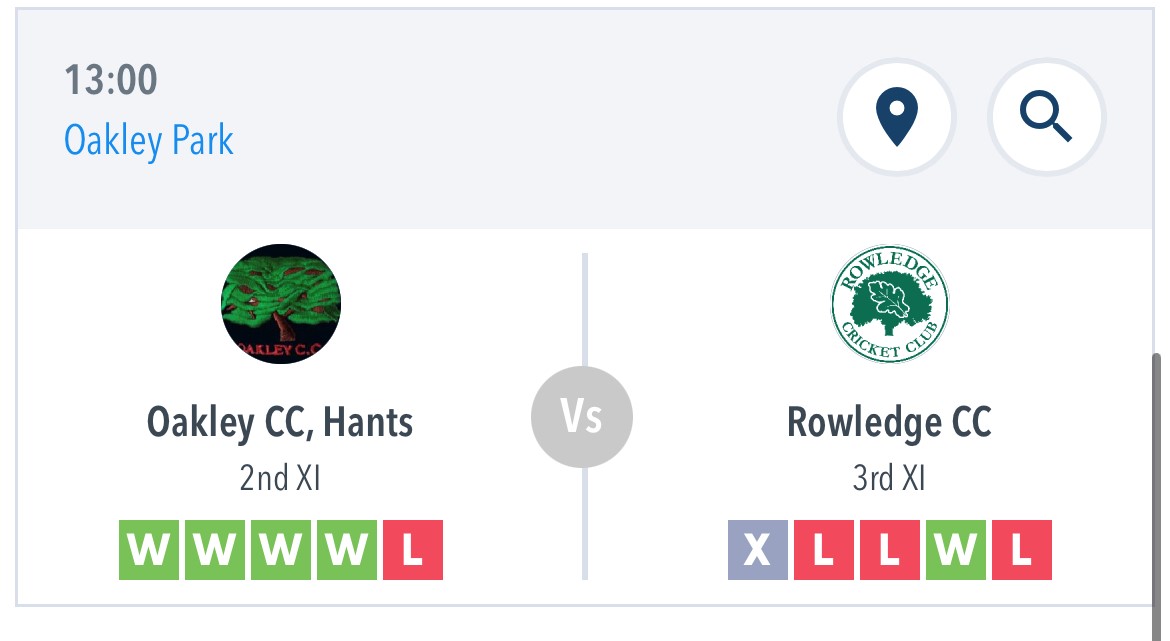 The Second XI take on Rowledge III's looking to bounce back after last week's chaotic defeat at Odiham 3's. Skipper, Jack Brundle, must do without last week's hero, George Rutt, but he will be soothed by the return of Nellington Warner and Benjamin Robinson. Ravington Kancharla and Pip 'Chippy' Carpenter are promoted into the side, whilst last week's ageing villain, Bob Lethaby, is discarded to drop some catches in the Third XI.
Herbie Hamilton is also back in as an additional bowler, replacing George Lethaby, who will be in Ireland looking for four leaf clovers and birthday cake. Rowledge have had a patchy start to the season but The Oaks need to focus on getting their own batting back in order rather than looking at others. After a great start to the season, last week (Rutty & Ollie apart) was something of a shocker, so it will be great to bounce back as quick as possible.
Even this early in the summer, it feels like a win is needed if the Two's are to harbour any genuine hopes of a promotion challenge.
The Third XI travel to The Bounty for a glamour tie with Basingstoke V on the back pitch. After going a little bit viral this week with his tales of a Third XI Skipper, Kris Tucknott must brush off the stardust and get back to concentrating on the game ahead. The Third XI had a bit of a shocker against a good Cove team last week and Kris has to deal with a double-blow. Firstly, the loss of key players Rav Kancharla and Phil Carpenter. Secondly, the fact that Basingstoke 4th's have a free week, meaning the V's will probably be stronger than normal.
One look at the team would suggest that everyone will get a bat, with much depending on veteran, Steve Savage and the Skipper. They will need to build something for the rest to contribute to or it could be an early finish. Who will do the contributing is anyone's guess. I am looking to Hampshire Under 15, Lucy Noble, and perhaps Savindu Sappumanage putting on a star showing like his dad did the other week. Adam Triner, Charlie Miller and Ryan Parry should all get the opportunity to build confidence and make contributions, which is far better for their progress into adult cricket than being unused number 11's.
If Bob Lethaby, Lee Noble, Billy Turner and Alan Howarth can hang about a bit, we might even make a game of it. It all depends on Basingstoke, who may also be having problems with holidays during this busy Jubilee period.
So, we go again (weather permitting) with new tales of success and failure to be written.
Go well, folks.