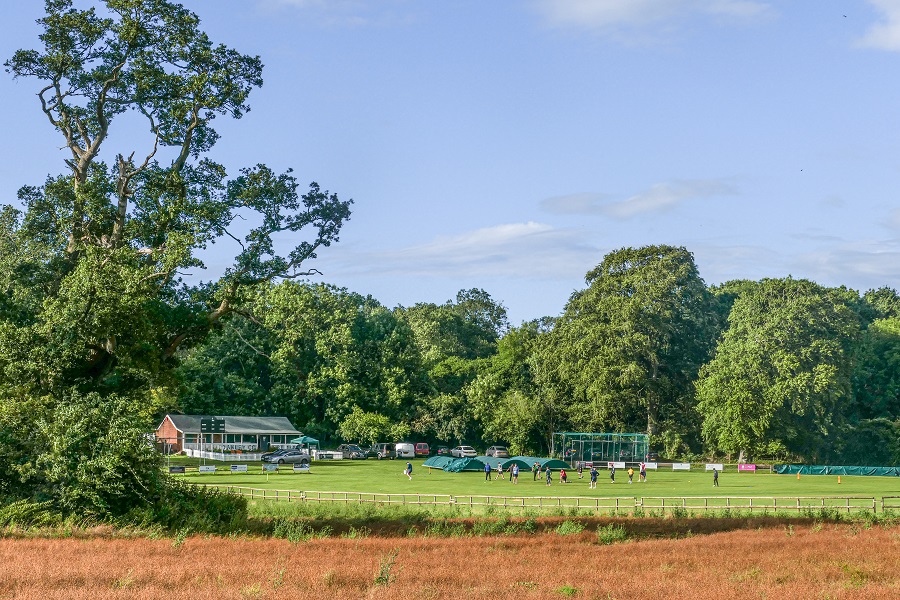 A raucous and well attended end of season awards drew the curtain on another season at Oakley Park last Friday. We have had an up and down year on the pitch, but availability and membership stayed strong throughout.
The First XI struggled with the loss of three key players as they tackled the County 2 set-up for the first time. Ultimately, they weren't quite good enough to avoid the trap door. It was a valiant effort though but as is always the case when there is a struggle, luck seems to be in short supply. And so it went, with Covid-19 and the weather playing dastardly roles when we needed a glimmer of hope.
Positives
However, there were plenty of positives. New members, Stef Kaltner, Matt Burrell, and Mike Bryant were valuable additions to the club and the return of Neil Robinson was a major boost. If Stef and Neil had arrived a month earlier, events could have turned out different. Youngster, Josh Carpenter, continues to excel, and all the players will be better for an experience where no one gave up.
The struggle to maintain our status also affected the teams below the First XI. Selection changes were the main issue, with captains not putting out consistent teams. With hindsight, we could have done things a little better. As a club, we are always candid with each other and have been open and positive about conundrum solving. We will do so with vintage bouncebackability.
Emerging Players
The Second XI saw the emergence of Noah Beckell as a good young bowler and the Third string brought through 13-year-old Harry Tucknott. Harry is a genuine quick bowler, and a potential star of the future. Herbie Hamilton was another young bowler who excelled. Word from the Colts camp is that there are plenty of others coming through the Oaks production line. This is massive part of of our future that is benefitting from extra funding and a great coaching set-up.
Despite some fraught times and the odd comical bit of 'toys out of the pram' stuff from a few of us, we all enjoyed the rare occasions when we got a bit of warmth on our backs. The perpetual bad weather was depressing at times, as especially as Oakley Park is a  fine place to be during a good summer. On warm summer nights, the after match social events drift long into the evenings. When it is wet and cold, most of us just want to get home and thaw out. However, there were also some great evenings watching England at the Euros. 'Sweet Caroline' could often be heard rattling the old timbers as The Three Lions nearly gave us a summer to remember.
Off the Pitch
Off the pitch, the club continues to surge forward at an unprecedented rate. The six-figure double extension works are now under way and we can see the clubhouse shaping up into a multi-purpose venue for the future. New changing rooms, WC's and showers are being added to the left of the building, with additional recreational space to the right. The clubhouse will maintain its quintessential look but will be fully insulated, glazed, and heated. This will make it a great venue for special occasions, as well as cricket.
Money is also being invested in a new roller and the new garage has now been constructed to put it in. The past five years have seen us getting new mowers, an electric scoreboard and covers that have worked so well, we have rescued several fixtures. The extension is another level, and the reason the Hants and England Cricket Boards and Basingstoke & Deane Council have invested in us, is simple. They view Oakley Cricket Club as a positive community asset.
Of course, a club without members, is not a club. The committee have worked hard to ensure we attract the right members to create a stable and friendly atmosphere. One bad apple can wreck it for everyone, so we ensure that anyone joining the club is not just rocking up to play. To prosper we need members doing the stuff that keeps everything ticking along off the pitch.
As the new looks pavilion takes shape, we can all hibernate and look forward to exciting times ahead for our dear old club. And hopefully, some better weather in 2022.
If you are looking to be part of Oakley CC, or wish to advertise with us next season, please contact Chairman, Bob Lethaby at bob@lethabyandcook.co.uk