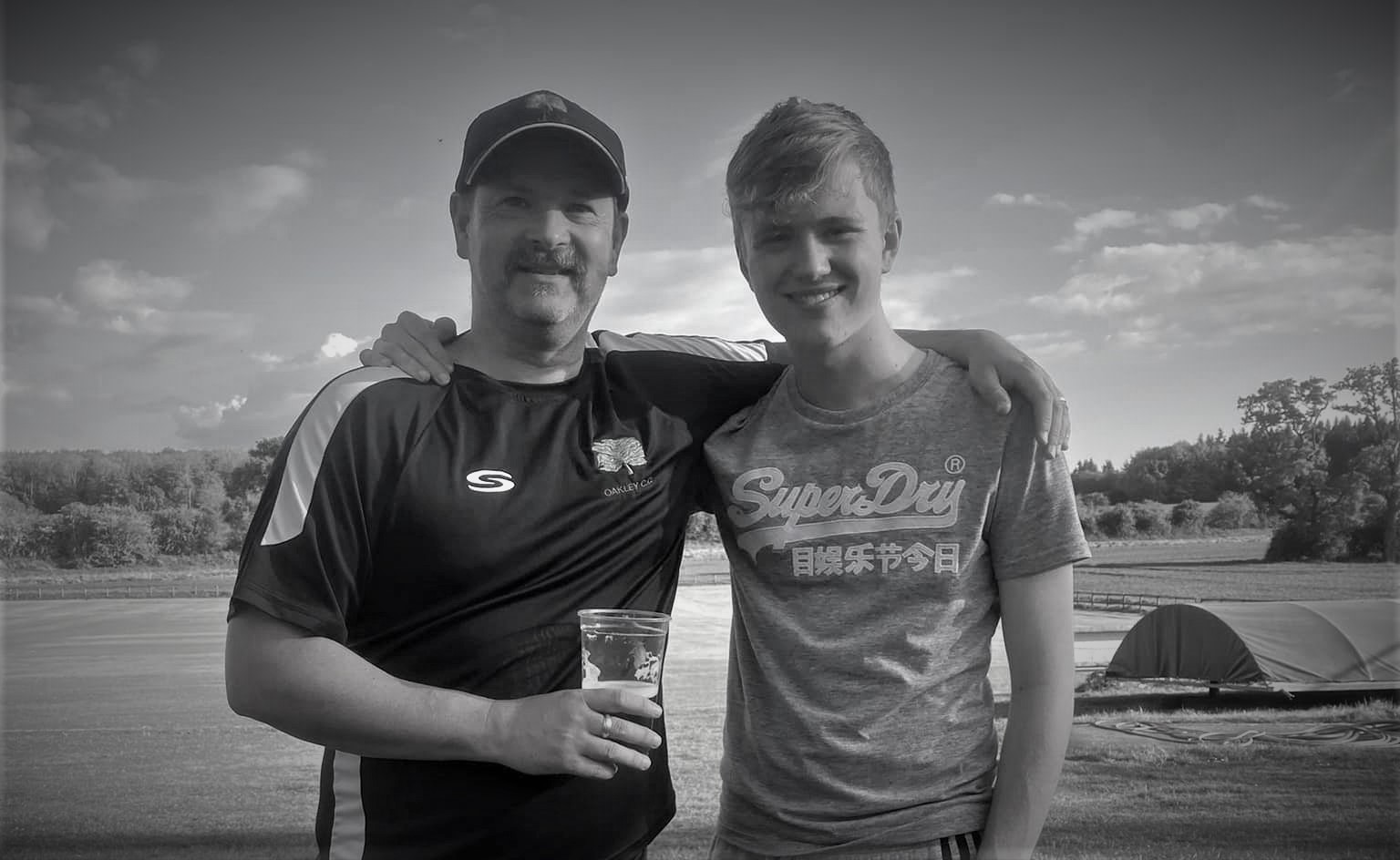 Here is the two's report. It is made up in my own head as I was busy throwing my bat around Oakley Park at the time. I know this much; it was a nice day in Cheriton and was soon to become very nice for the Beckell father and son combination.
The Dismantling
Bowling first, The Oaks set about dismantling the St Cross batting line-up with tight and accurate bowling. The men to do the early damage were Noah Beckell and Dave Bowers, with Harry Tucknott and Jeff Triner also in on the action with a wicket apiece. Harry also took a catch that was so good, I can't describe it, chiefly because I wasn't there.
A middle-order stand briefly threatened to upset Oakley's day but Noah and Harry polished them off to ease the nerves. Noah then went through the tail to complete a memorable 5-wicket haul as tears of joy flooded down the face of his mother, Natalie, who was watching from the boundary rope.
The unsung hero of the bowling was David Bowers. A man of few words but sack loads of determination and a cartoon laugh, Dave went for just 11 runs off his 8 overs, taking two wickets. Check for the man, ladies and gentlemen, check for the man.
The Chase
Chasing 106, The Oaks wobbled early on, with Jeff Triner departing for 4 and Nick Green for a heart-breaking square route of bugger all. Nick went off to the gym to ensure he comes back stronger. Dan Beckell stayed resolute. Lithe, tanned, and handsome, with an Oaks shirt that seemed to shine whiter than that of mere mortals, was Dan going to allow his boy's heroics to count for nothing?
No, he was ruddy well not! Along with Ben Robinson, whose kit also appeared very white (because it was only his second game), Dan set about rebuilding the dream. And rebuild that dream, he certainly did.
Minefield Conquered
Both players grew in confidence, slowly conquering a pitch that was now playing like an Afghan minefield in a sandstorm. When Dan completed his fifty, Noah could be heard shouting, "You're the man Pater, you're the man", whilst Natalie celebrated by doing every verse of the Macarena. Great scenes, great days.
The victory was completed in relative comfort with Dan on a quite marvelous 67 not out and Ben also unbeaten, finishing on 27 and yet to be out in two innings for The Oaks. As Dan walked off, rivulets of sweat trickling down his rugged, yet handsome features, Noah approached him with open arms.
"God, I love you, Dad".
"I love you too, son".
Everyone burst into tears. It was one of those days that threatened to descend into a piss poor American movie.
So, a good start for The Oaks and, joking apart, an excellent one for the Beckell boys and the Second XI. Well done all, a real confidence boost, that.
May it be the first win of many.