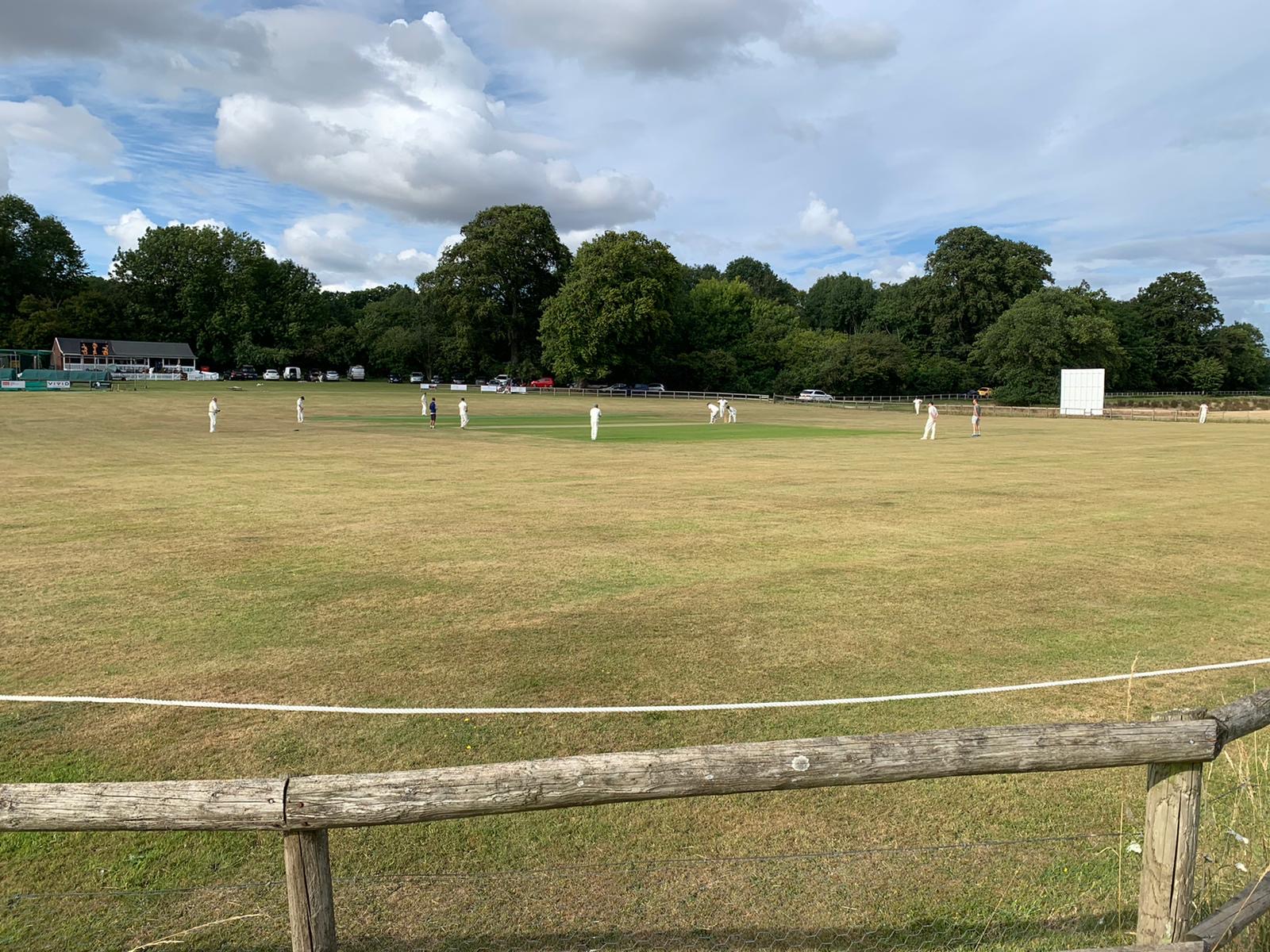 Bown's Oaks started the day with a losing battle of filling the rabbit holes. Mozza and Woody filled these holes for a good hour and it seemed when one hole was filled another one appeared. Never the less it was done to the best of their ability hoping no one would break an ankle while fielding.
Oakley bowled first opening up with Fawad and Clive. Both were bowling well and the run rate was slow with some good fielding. A few edges went flying through gully with Woody diving left and right trying to hold onto them, he didn't to the disgust of Fawad who deserved wickets in his first spell. While the run rate was slow, the opening pair for East Woodhay were looking solid. Bown turned to the young gun of George Fox, Foxy was steaming in with his tail up and got a quick fire two wickets.
Chris (I'm good at everything) Mozza took a catch and Foxy took the other. At the other end Oli was bowling, after getting some Tap he got another wicket which looked like a big wicket. Tall Jeff also bowled well with his famous off spin getting 3 wickets while some geezer from New Zealand was also bowling well and deserved some wickets. Fawad  came back for his 2nd spell and got the wicket he deserved. Over all it was a good performance by the oaks who were chasing 170 to win.
Opening up Jack and tall Jeff looked solid getting to 40 without any problem. Until Jack got out who was looking good, this meant Woody went to the crease. Unfortunately he got a duck.
Income Chris (I'm good at everything) Mozza who was getting singles and leaving the big hitting to Jeff who was seeing it like a beach ball. Jeff got to 50 and the oaks were on 100-2 looking in full control. Just as it looked like it was going to be a easy chase Mozza ran Jeff out which meant Clive was in. Clive was looking in good nick hitting his 3rd ball for 6. Both were batting well and before you new it Oakley only needed 20 or so for victory. Clive whacked a few 4s and that was pretty much that, he reached his 50 and Mozza got 35 not out.
It was a fine win for Bown's oaks against a good side. Man of the match goes to Tall Jeff who is becoming a crowd favourite. A mention to Brad also who kept very well and skipper Bown who fielded well setting the example.