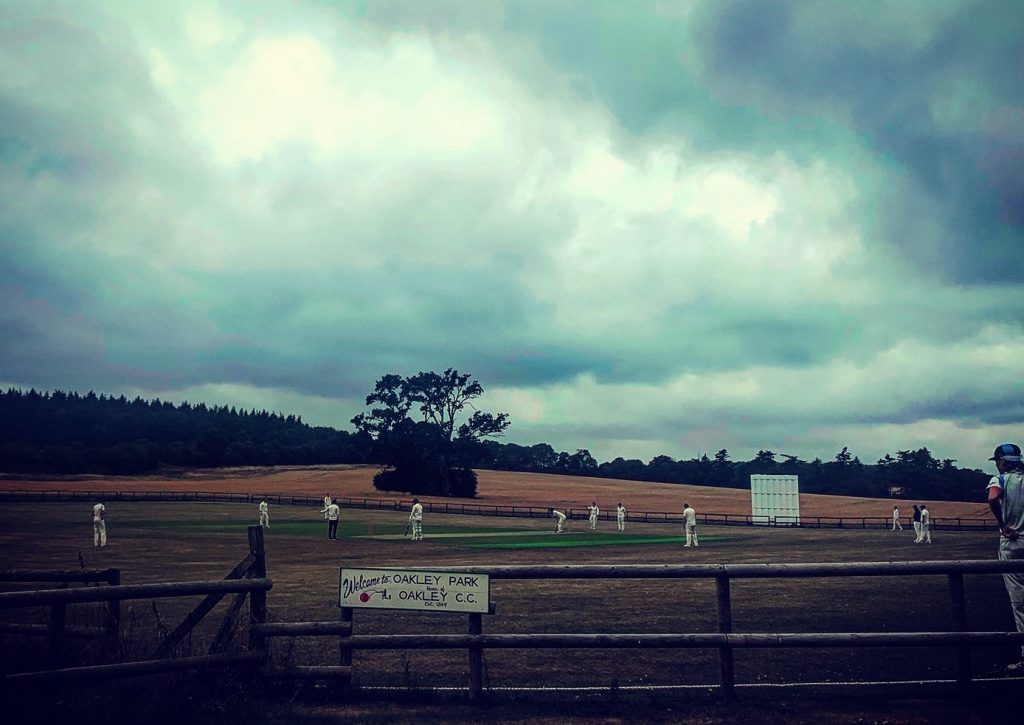 It was a disappointing and damp weekend for cricket, with all Saturday games washed out and a defeat in the village Cup.
Saturday Wash Out
On Saturday, The First XI were 160 for 5 when rain stopped play versus Overton in what could have been a decent game. Brad Compton-Bearne led the way with a blistering 65 with other contributions from George Lethaby (27) Dan Sumner (24) and Ian Bennet (18 NO).
The Two's were barely off and running at Kingsclere before the rain came and ruined the day, whilst The Third string had Titchborne Park III reeling at 108-9 before the heavens opened. Dave Bowers (3) Noah Beckell (2) and one apiece for Ollie Rabley, Taner McEwan and Avi Thakur, doing the damage.
Colts Star in Village Cup Loss
Sunday saw our traditional exit from the Village Cup at the first stage in what was a poor and lacklustre display only lit up by Colts players Josh Carpenter and George Fox.
Josh bowled some excellent stuff in his spell, with 3 wickets from skipper, Dan Sumner, the other highlight when conceding 264. The less said about the batting, the better. George Fox's unbeaten 33 was the best showing, with Alex Brundle (24) the only decent return the senior players could offer.
Makeshift Oaks Lose Out to Dummer
Back at Oakley Park, a makeshift Oaks XI were well beaten by Dummer in a good spirited and traditionally calamitous game. The Oaks bowled First and there was some good bowling throughout, but far too many extras in the end. 'Extras 40' was Dummer's star run maker.
Wickets went to Bob Lethaby (2) Rob Wood (2) Matt Clift and Brad Welsman, whilst rookies, Ethan Taylor, and Herbie Hamilton, both bowled well without reward.
The Oaks didn't get going with the bat at all, in a chaotic reply. Matt Clift was the best on display with an unbeaten 19, whilst the only others to make double digits were Brad Welsman (12) Alan North (11) and Bob Lethaby (10). A comical run-out at the end summed up the display with willow in hand.
However, everyone got a game and it was a fun and friendly affair. The Dummer lads showed their support by heartily using the bar afterwards, whilst engaging in post-match banter about the various disasters during the game.
Summary
So, all in all, a patchy weekend but at least we got some cricket, even though some of it was not played in the way we might have hoped for. 'Could do better' would be the words used if it were a school report.
Well done to those who prepared pitches and got teams together; this despite a bleak weekend weather forecast from last Tuesday onwards.
On we must travel…