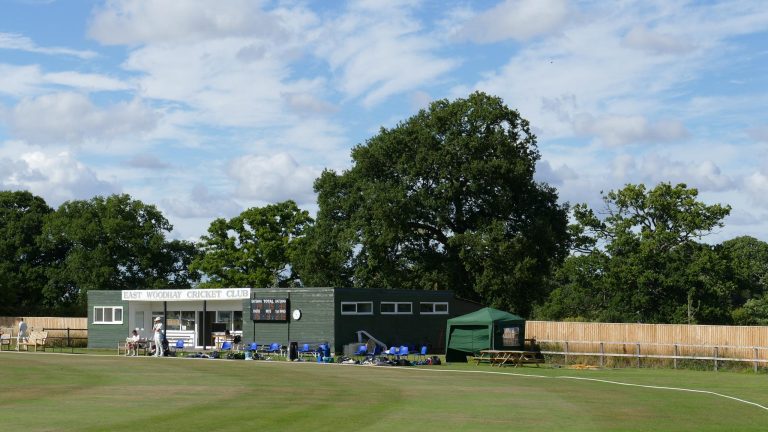 The Oaks went to East Woodhay yesterday for a glimpse of what cricketing life will look like without Elliot Hennessey and Brad Compton-Bearne next season. The result was a closely fought out defeat to East Woodhay, who proved to be that bit better than us overall.
Woodhay batted first and The Oaks did well enough in the field to keep them to 218 for 6 on a crackerjack of a pitch, where if ball beats the fielder, it's four runs.
Youngster, Josh Carpenter, once again demonstrated bowling skills well beyond his 14 years, picking up two wickets in a great opening spell. Further wickets went to Alex Brundle, Dan Sumner, George Lethaby and Dan Jones. It was a decent bowling performance but had a couple of edges stuck, it could have been better.
Chasing the target, only Dan Sumner remained firm in the top order, with the bordering on comedic run out of George Lethaby, the highlight of a chaotic start. Wickets fell regularly and often, too cheaply. Neil Warner (21) and Will Cheyney (20) both added valuable contributions but when Sumner (41) holed out to a fielder he didn't see; the Oaks were always in trouble.
An excellent 38 from Dan Jones offered hope but Woodhay fielded very well and made simple catches look…well, simple. They looked a calm fielding team under pressure and in the end, it showed; they were the better side overall.
However, captain, Dan Sumner, was pleased with the overall effort. It was a great insight into how we will cope in County Two next season. There is plenty of evidence that a youthful team will get better and have every chance of holding their own in their highest ever league standing.
Woodhay were excellent hosts and the game was played in a good spirit throughout. They really do need a licensed bar in their clubhouse though; it would be a lovely place to hang around for a drink.
We move on.