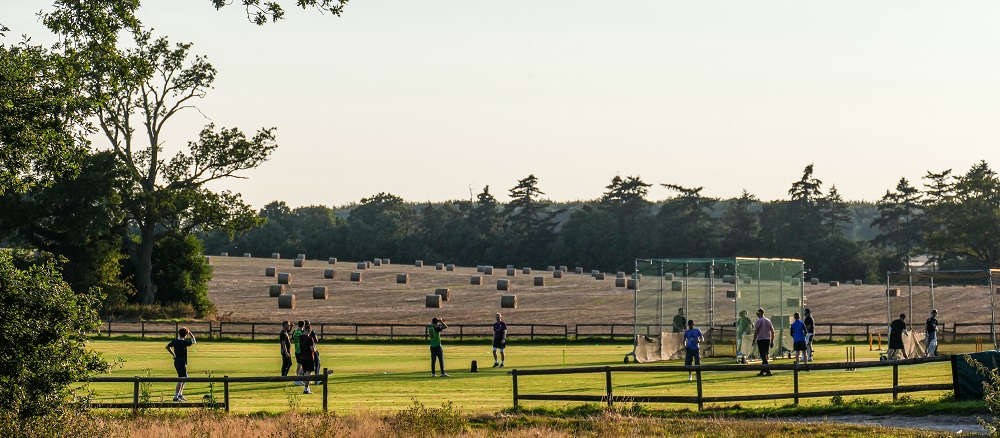 So, here we are at the end of another season at Oakley. A season to remember because of appalling weather, lingering Covid restrictions, and a first, ultimately disappointing season in the county set up for the First XI.
First XI v Ferndown 
It is with some irony that we go into the last round of matches with high pressure building and the prospect of our first settled spell of weather for months. For the First XI, this will be our first home fixture without the threat of rain, with the only sun kissed fixtures taking place away at Steep, East Woodhay and Bishop's Waltham.
The First XI say farewell to the full County set up with a fixture against promotion outsiders, Ferndown. Ferndown need to give us a good hiding and hope one of the three teams above them collapse under pressure. It is down to us not to endure a good hiding.
The incentive for The Oaks, is to finish 4th bottom and depart the league in style. Having a full bowling contingent for the first time in a month, plus the return of match-winner, Brad Compton-Bearne, will be a real boost. If only we could have had this team over the last 2 weeks, but Covid had one last twist, leaving us missing both Josh Carpenter and Neil Robinson badly. Ce la vie and all that.
Despite not staying up, it has been an enjoyable time playing new teams from across Hampshire. There have been some great games, some a bit feisty, but always played in a good spirit. It is our ambition to return swiftly, hopefully with the ability to catch the ball a bit more often.
Second XI v Team With a Long Name
The Second XI travel to Colden Common, Otterbourne and Sporting Wessex Second XI, hoping to finish the season on a high. It has been a disappointing season for the two's but with a good-looking side blending youth and experience, they should do well against one of the longest team names in local cricket.
Mike Bryant, Chris Morris, Ian Bennett and Dave Bowers, all offer First XI experience and it would appear Jack has good batting and bowling options throughout. However, we have said that plenty of times before. It would be handy if these good on paper teams started (albeit a bit late) being good on the pitch.
Come on lads, finish with a bang!
Third XI v Ashford Hill 
The Third XI take on Ashford Hill 2's and perpetually positive skip, skip, Dan Beckell, will be pleased with his obligatory eclectic 11. If you ever wanted proof that cricket is for all ages, shapes, and sizes, Newfound is the place to be. Age ranges include players in their teens, twenties, forties, fifties, and seventies. Batsman, Steve Savage, is just 55 years older than bowler, Savindu Sappumanage. What a great game cricket is; there is no other sport like it for age diversity.
Dan is boosted by the inclusion of three second team stars of last week. These are, Phil Carpenter, Nick Green and Bob Lethaby. Bob, will feel hard done by, getting dropped after his cultured 21, last week. An innings that was likened to David Gower at his very best by batshit crazy folk, and Stevie Wonder with his laces tied together, by anyone watching.
Nick Green offers good bowling options after his majestic five wides in the final over last week. Nick, instructed to bowl at the opposition feet, didn't hear the word 'opposition' and bowled at his own. The best way to describe it is as a kind of entertaining anti-Christ version of 'pitching it up'.
Back for Beers
It is great to have three teams out on the final week of the season, especially on a bank holiday. It will be even better to get a win or two between us and go out on a high note. However, whatever happens, we are all meeting at Oakley Park after for a couple of beers and to reflect on a summer that has been memorable and forgettable in equal measure.
Perpetual rain, Covid, new members, old members returning, runs, wickets, wides, occasional catches, dogs accused of sexual assault…village cricket eh…bloody hell!
See you all on Saturday.
Up the Oaks!