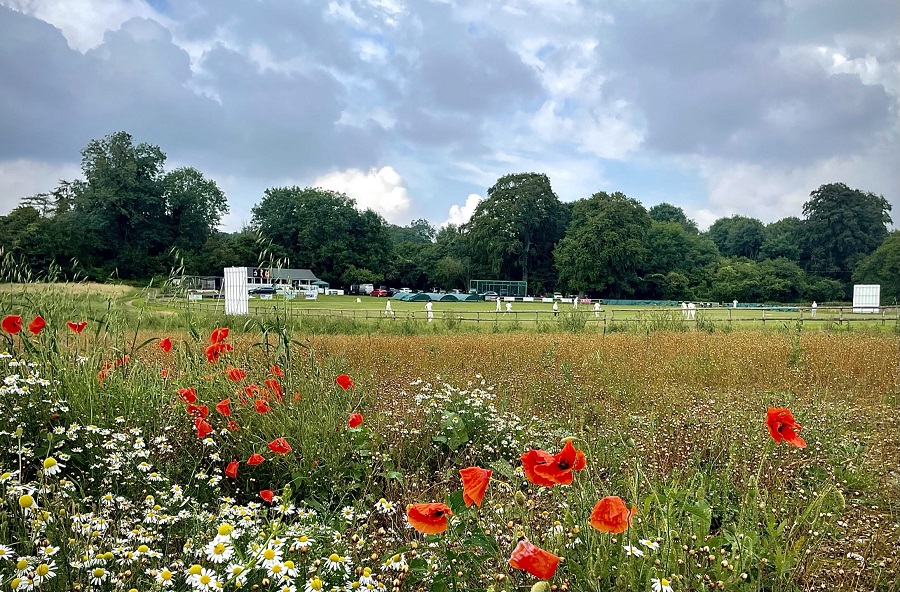 The First Team somehow got the game on at the weekend but didn't get the result they needed.
In a shortened game, opponents, Shrewton, batted first. It was an innings of several tales. One where the Shrews got off to a flier. Another where The Oaks took control. And, finally, an end to the innings where a lower order batsman took his chances and battered The Oaks out the game. The brutality of cricket is that good work can be undone in no time and this was a case in point.
We bowled okay and the ground fielding, I am told, was sharp enough. However, the catching was below standard again. There is no point digging out individuals as no one drops catches on purpose, but we have to improve on this if we are going to survive. There is no point pretending otherwise. The players know that.
Oaks wickets went to Neil Robinson (3) Josh Carpenter (3) Stef Kaltner (2) and Dave Bowers (1) as Shrewton made 198, at least 40 too many.
Big Target
To their credit, the boys dug in and I think most players batted reasonably well.  The Shrews opening bowler was rapid and backed up well. This resulted in us losing wickets at points when we looked like we might have got back in it.
With several contributions, we did get past 150, a score that should have been par, to aid our bonus points tally to 8. However, the damage done by their lower order batsman saw Shrewton comfortably home to victory, and in all likelihood, safety in County 2. Fair play to them.
Best of the five batsmen to make double figures, were Gerry Dique (29), another good knock from Josh Carpenter (27) and a late unbeaten cameo of 17 by Stef Kaltner.
After the game there was some positive criticism of what we can and must do better to stay in the fight for survival. This culminated in several new ideas that must become action, not just words, starting in training this week.
The big positive is that I don't know a player in the team who doesn't want to improve. We came into this new season in brand new territory after losing our 2 best players, whilst the other is only available sporadically. It was always going to be a tall order without 3 regular century makers.
However, we haven't been dealt one hammering, losing games by fine margins, so we are not out of this league yet. There is enough points to fight for and be stronger next season.
We move on with better training and warm-ups along with a genuine desire to get out of relegation trouble.
Up The Oaks!