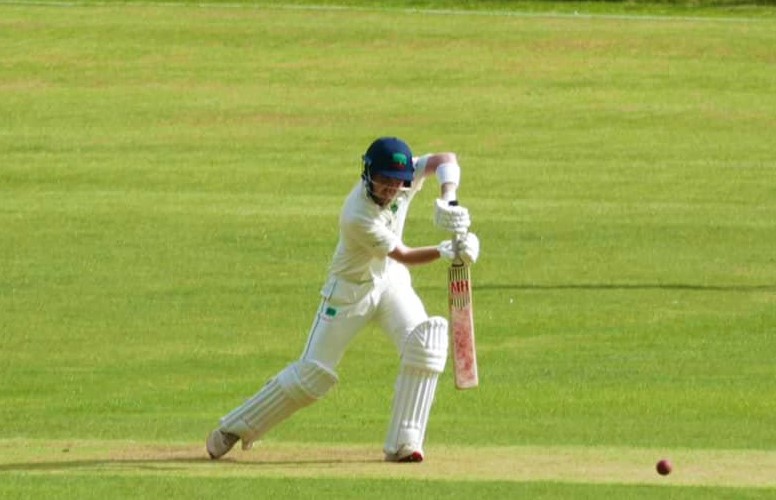 Sumner's Merry army headed to Wherwell after a few bad wins but in a joyful mode. In what was an all-round great day for the Oaks.
Batting first Skipper and Will Farmer looked in good nick starting well. It didn't take long for the 4s to flow and good running turning 1s into 2s. Will Farmer was on his way to a deserved 50 before getting bowled on 41.
In came Woody who started wel,l but didn't last long trying to hit one all the way to Stonehenge, making way for Mozza who as usual looked solid. With a few 4s and good running Mozz raced to 25 before getting bowled.
Skipper Sumner was still batting well and made his way to 50. With 170 on the board and 10 overs left, Ian put himself up the order in the hope he could get some quick runs; however, he didn't.
Hugh and the other Will had a bat and got some vital runs ticking it along while skipper Sumner got to his 100. It was a fine knock by skipper Sumner. However, all Sumner's hard work with the bat was undone when he inexplicably decided to try and play a ramp shot in the last over and made himself look a right fool. Oakley set 253 to win which looked like a very good score to me.
Opening the bowling was Joshy Carpenter and Brundle who stayed up till 4 the previous night.  Both bowled well without much reward. The 1st wicket went down to some very smart work from Brundle who scooped the ball up into the gloves of Brad who whacked the stumps, wallop! First man run out.
The Oaks had their tails up and were having a right good laugh in the field. Up stepped Clive who ripped through the batsman with some pacey right arm over getting figures of 3/26. Hugh also bowled well getting the vital wicket of the opener & another geezer who was on 71.
Sumner chipped in with a couple of wickets but just when the oaks thought they wouldn't be able to get all the wickets, he gave the ball to Woody. He did what the skip told him to do and got one to turn, hitting the edge of the bat straight into the hands of Hugh.
And that was that. A great day was had by all and the Oaks march onto the final game.
Man, of the match was Sumner, top knock!