With the new season rapidly approaching, we have been doing a fair bit in recent weeks to ensure we get a good season in 2021. Ian is working hard on the square and we have been forming small 'bubble' groups to get the facilities ready. We are hoping that as rules are relaxed, larger work groups can be formed, which I am sure everyone will be thrilled about when they get the tap on the shoulder from Ian.
Behind the scenes, Alex and Dan have been putting together the last parts of the scope of works on the clubhouse extension and refurbishment whilst we await planning. Once this is complete, we are going to tender, with three building contractors under consideration.  They are not particularly riveting viewing (that's Gordy on the balcony) but the drawings below show the existing and proposed layout. The general idea being that we start work in September.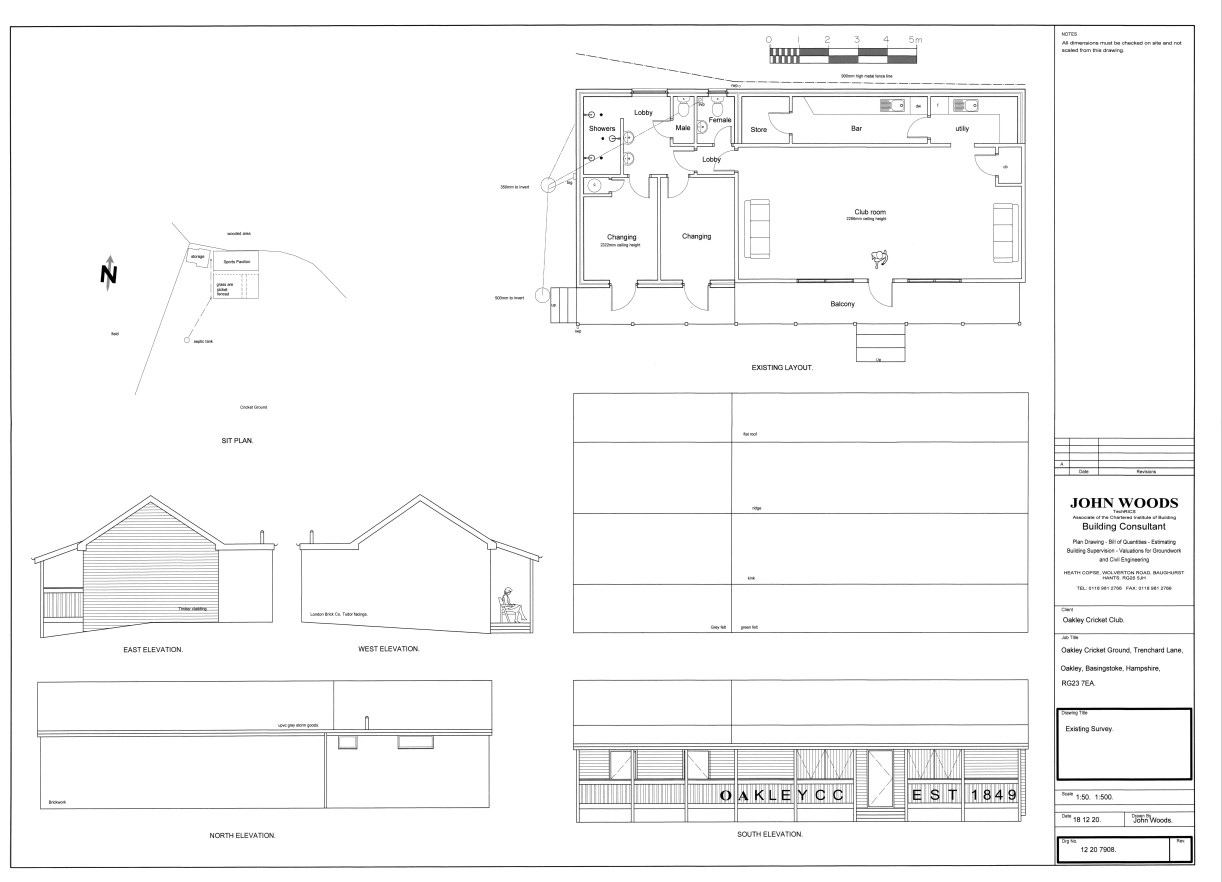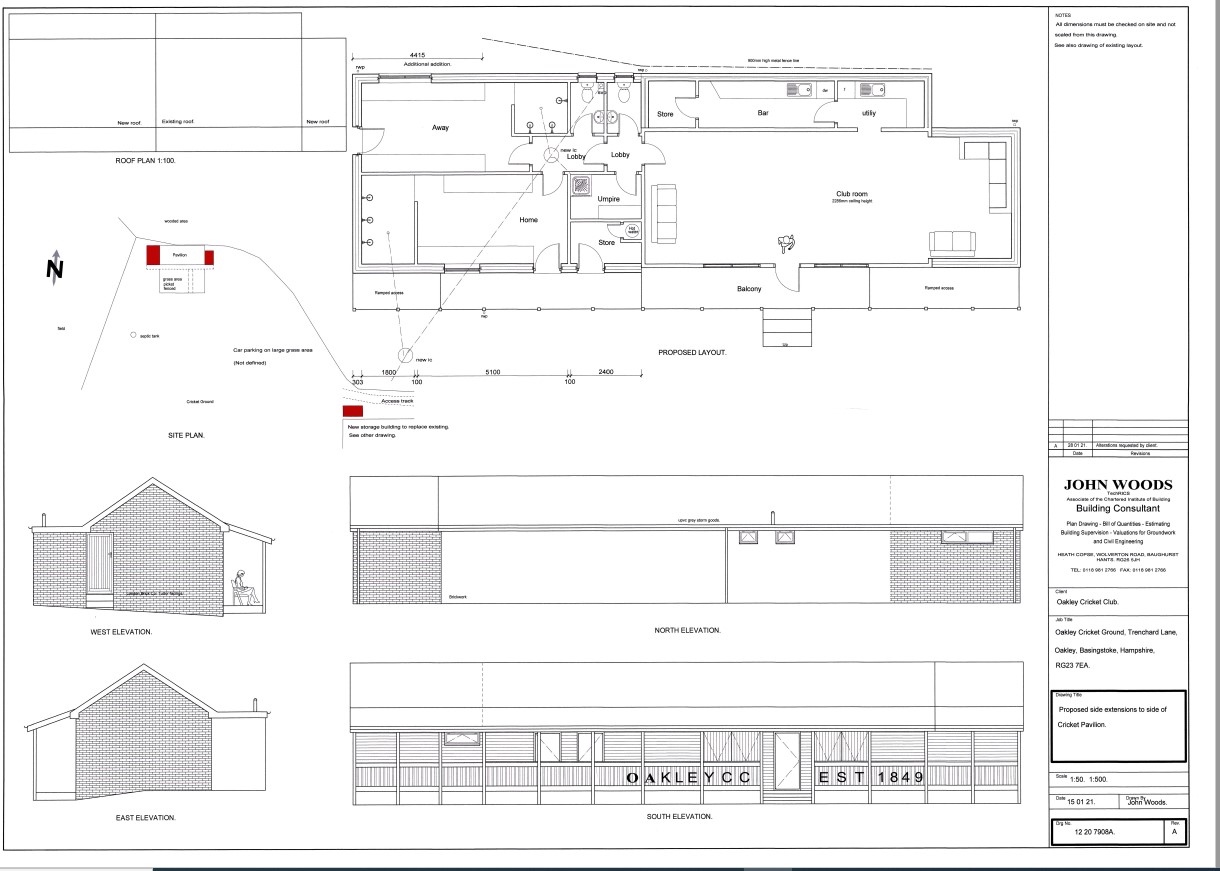 On the pitch, with Dan Sumner departing, Alex Brundle has been confirmed as captain after fiercely beating off competition from no one else. Alex is looking forward to the challenge and has been boosted this week with news of some new arrivals to bolster numbers. Once again, we are looking good to be able to offer cricket to all members with the three teams we have, plus the Sunday team. We probably still have room for a few more new members if they come along.
With regards to membership, it remains frozen at £70:00 for seniors and £35:00 for colts and students. Membership is due now if you wish to pay it, but we will accept payments in the first week of April, when training starts. As always, membership is invested back into the ongoing refurbishment of the facilities. Match subs also remain frozen at £10:00, so there are more bargains than the 'Lidl Middle' at this club.
So as March moves on, please, if you can, contact Ian with your availability to do bits and pieces around the ground. We got the nets up and covers on last week but there is still much to do to make it fit for purpose and useable as an outside bar area from the 12th April onwards.
I don't know about anyone else, but I am getting rather excited!
Cheers all
The Chair!