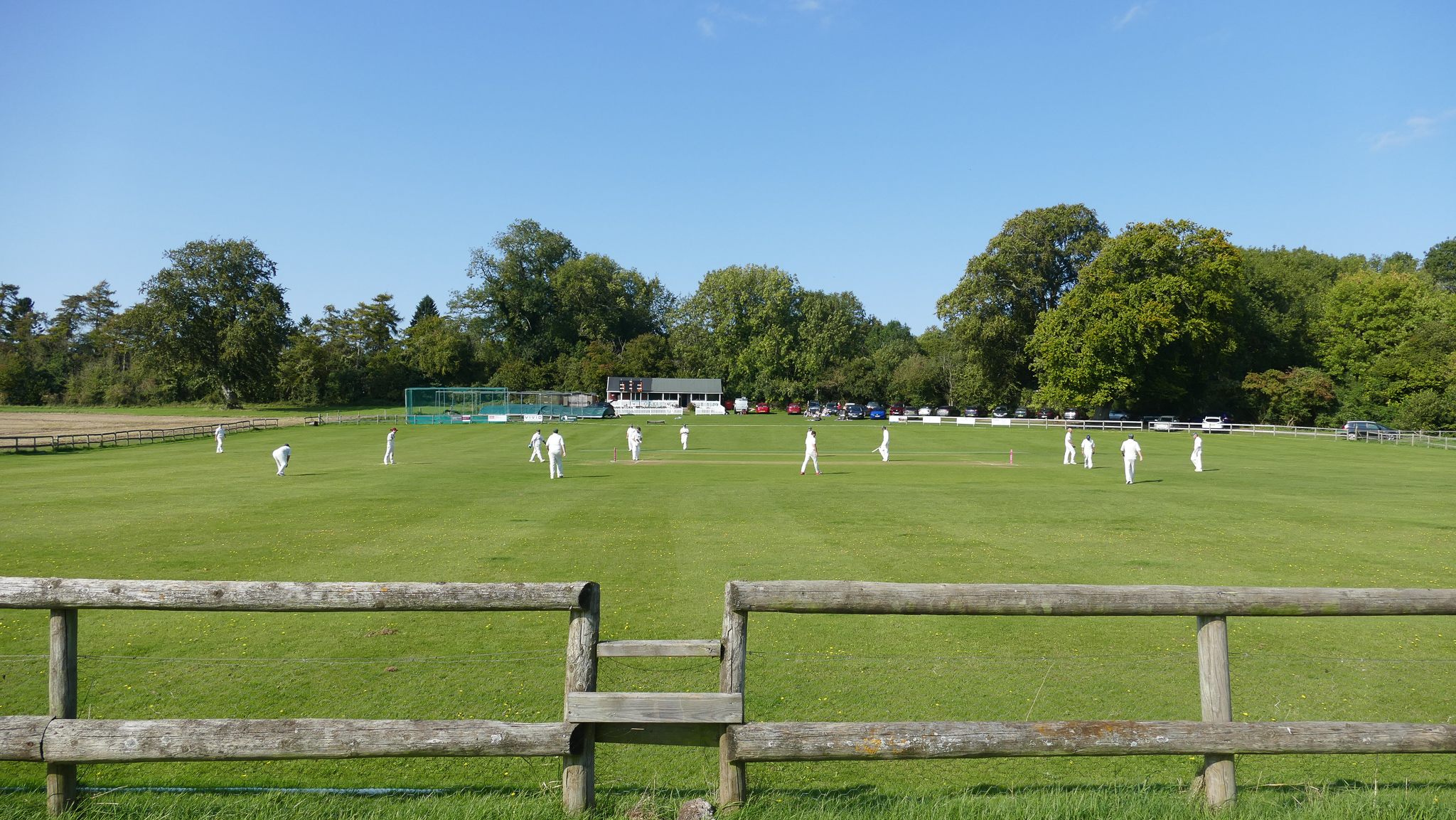 Without trying to sound like an amateur epidemiologist, it looks like cricket will be back at Oakley Park this spring. This means that with a fair wind and a hint of spring warmth, we will be able to start outdoor training on the 31st of March.  Thereafter, from the 12th of April, we will be able to serve drinks externally after training. Barring a cruel blow from a new Covid variant, it looks like will get a full cricket season with some basic H&S restrictions in place.
This means that Ian can crack on with groundwork and we can start preparing for what is going to be a challenging but exciting year. With the loss of a couple of key players who have moved out of the area, the challenge we face on the pitch in our first ever season in the county set up, is a tough but not, apparently, a daunting one. I have been chatting to several players over winter and it is great that they are well up for it, especially those who will be thrust onto centre stage after being periphery players over the last few years.
New Players
That said, it is undeniable that if a couple of good quality players wish to come to Oakley, they will be made welcome. Numbers wise, it looks like we will have enough players to field three teams again, but additional quality at First XI level, would benefit us. However, as always, they must be willing to become active members of the club on and off the pitch. We haven't got the time or energy to deal with 'Big Time Charlie's' who upset the ethos we have worked to achieve and strive to keep. So, if you know anyone looking for a new club, or you are a local cricketer reading this and fancy a change, please drop me a line (bob@lethabyandcook.co.uk).
Off the Pitch
Off the pitch, the plans for the new clubhouse are now at planning stage and the money is in place to start the process of nominating builders. We have also been getting funding through from the ECB for groundwork, as well as new sponsorship money coming in. Special thanks to EweMove Tadley and Beaufort Finance (again) who have recently sponsored us, and to Bewley Homes and Foreman Homes/Vivid, who remain our teamwear sponsors for another year. Advertising boards are available at the club for 2021 at a rate of £300.00 for one season and £500.00 for two. For more information contact Dan Jones on dan6jones@gmail.com. It's a great time to sponsor Oakley as we now have teams visiting us from all over the county.
Colts
With a buoyant Colts section and unprecedented adult numbers, we look in good shape to go again as a club. I fully expect more colts to shine in the adult section this year and we are all grateful to Nat and Dan for providing a pathway into senior cricket, where young players will be safe and treated as key teammates by senior players. Dan never likes losing good young players from his Third XI but at the same time, it is right that he feels a sense of pride when players such as Josh Carpenter move into the First XI and cement their place.
All in all, as the chair, I am genuinely excited about the year we have ahead of us. It will be tough at times at a level that is alien to us, but with the characters we have at the club, I reckon we can do okay. With all what is going on, on the pitch, and the redevelopment of facilities, I can't think of a better time to be representing The Oaks.
I won't start the Oakley bus yet, but it's time to get it oiled and ready to go again very soon. I am really looking forward to seeing everyone again after a long, dark winter, like none of us have seen before…except Gordy during the Great Plague of London before he set it alight. He likes a good fire does Gordy.
Take care all and see you soon…
The chair