The Oakley CC AGM took place last night, with a healthy but familiar looking turn out on a cold November evening. We would like to thank The Fox at Newfound for letting us use their facility.
All the new committee positions were put in place, and we discussed and debated the future of the club after the new facilities are completed in early 2022.
Key to these discussions were the costs of becoming a bigger organisation. Peter pointed out the additional costs of insurance, heating, and lighting, in the new clubhouse as we seek to make it an all-year-round facility.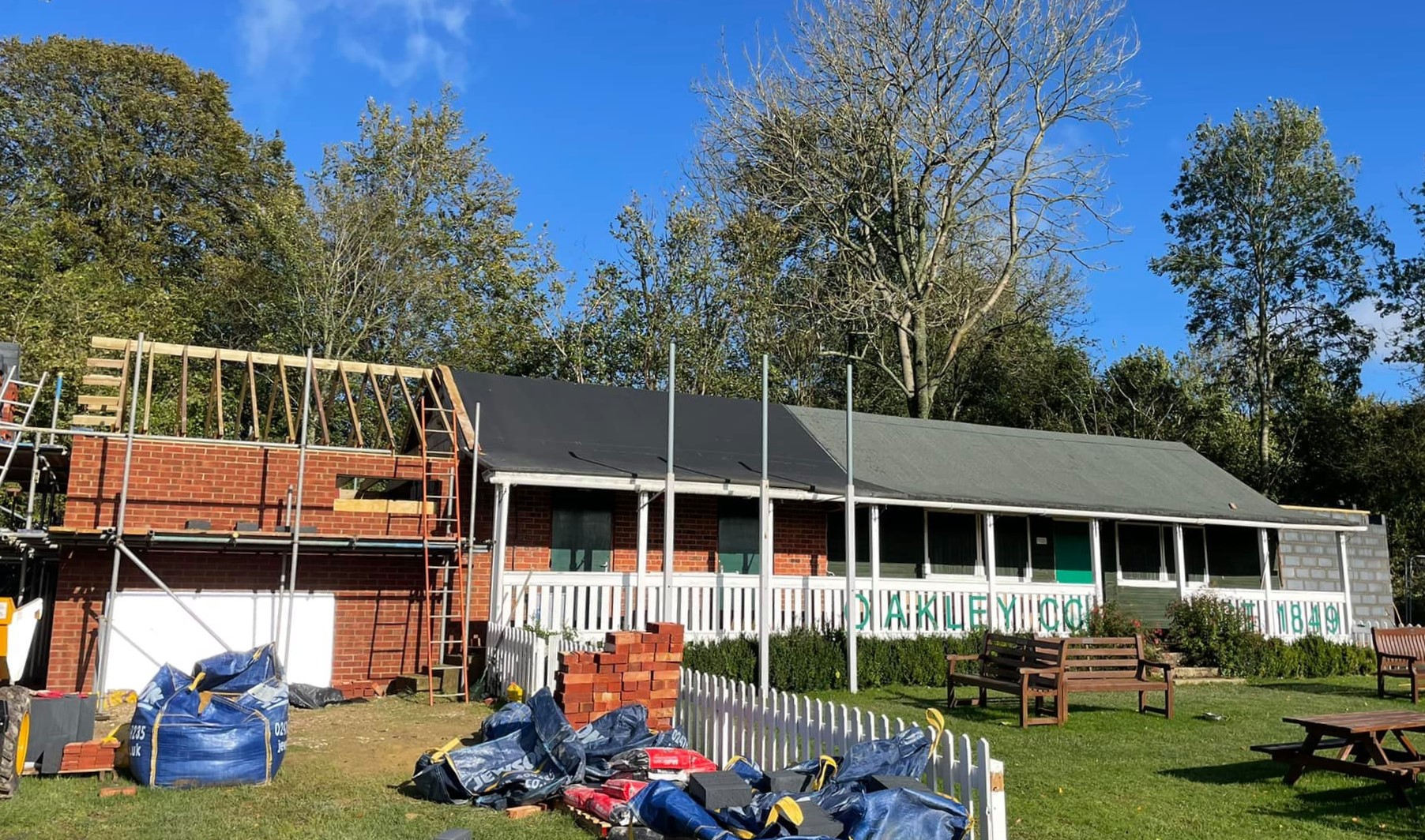 The new clubhouse is coming on well. 
We also discussed the cost of maintaining the ground and pitches. In 2021 this costed the club £2300, with Ian Bennett preparing pitches for adults and colts games throughout the season. We looked at the possibility of undertaking this work on a volunteer only basis.
This was with a view to save the money, as in 2021 the cost was covered by Covid bounce back schemes. We put it to a vote, and it was unanimously in favour of retaining Ian's services and paying for his time via other income.
With the new clubhouse and groundwork adding an additional cost to the clubs' overheads, we then voted on an increase in membership.
It was unanimously voted that now is the time to increase membership for Colts & Senior players for the first time since I became Chairman in 2012. Many painful events such as austerity and Covid, made us resist such increases in the past, but if we are to have better facilities going forward, we must fund it.
Therefore, it was voted that adult membership will rise to £100.00 and Colts membership will increase to £50.00. We will discuss at committee level, an option for a family style membership for parents who play and have more than one child in the colts. Match fees will remain the same.
We discussed this openly and it was clear that we all want to keep the club moving forward and developing. Everyone attending believed that a membership increase is a worthy investment. If anyone wishes to discuss the current finances at the club and where money is being spent, please feel free to speak to either me or Peter.
New Committee
Bob Lethaby – Chairman
Peter Holcroft – Treasurer
Secretary – Dan Jones
Clubhouse Manager – Ollie Rabley
First Team Skipper – Alex Brundle
Second Team Skipper – Jack Brundle
Third Team Skipper – Kris Tucknott
Colts Director – Natalie Beckell
Welfare Officer – Angela Woodward