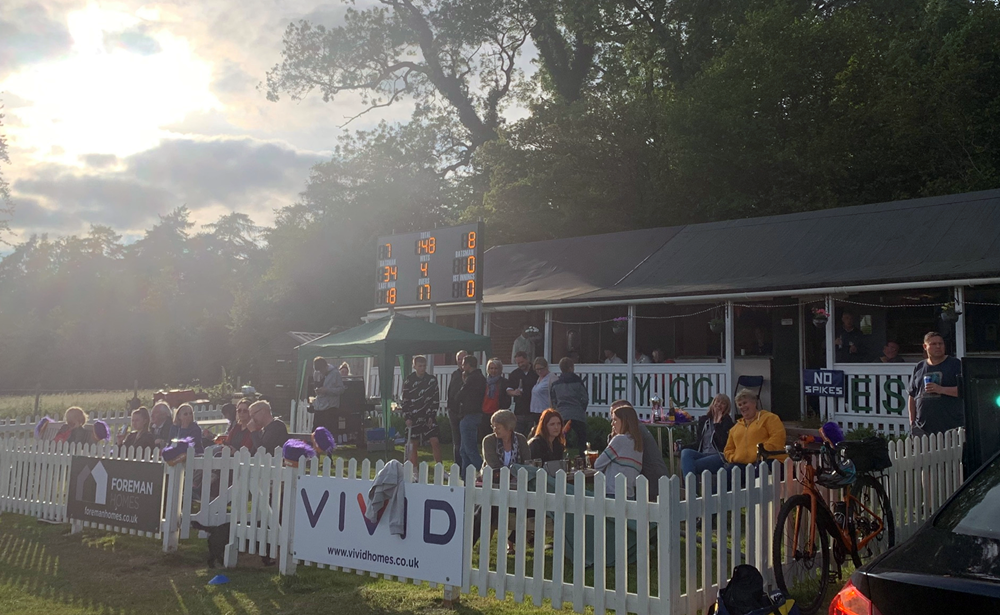 Well, that was an exhausting weekend with no fewer than five matches from Friday to Sunday stretching our resources to the limit. We kicked off proceedings with The Ron Ferguson Cup game with Dummer on Friday. The Oaks had a very strong team out but were creative with the order to make it a good game. Ultimately, two quick-fire innings from Clive Welsman (45) and George Lethaby (38) did the damage, with 3 wickets for Matt Clift (Richard) the highlight of the bowling as the Oaks retained the trophy.
The game was well attended by the supporters of both clubs and there was an outstanding effort from the Oakley members to make it a good, sociable evening for all. It was a good night of cricket.
First XI Show Their Mettle in Another Saturday Comeback
The First XI showed tremendous spirit on Saturday to overcome Southampton Solent in a hostile game on a sultry first day of June. After a rather unapologetic opposition turned up late, The Oaks bowled first and Tom Barnes continued to look like coming back to his best in an early spell that put The Oaks on top.
However, despite 3 wickets for Clive Welsman, Solent hit back hard, going big on some wayward bowling where extras, frustratingly, were once again playing their part. Solent suddenly went from looking beaten to putting on a big, possibly unachievable, target.
They eventually finished on 238 off 40 leaving The Oaks to have to bat well as a unit.
When The Oaks lost in form captain Dan Sumner (10) Paddy Saines (5) and Michael Wood (0) Solent were cock-a-hoop and letting The Oaks know it. It was obvious a tough afternoon laid in wait but Elliot Hennessey and James Bayliss started rebuilding to get the score back on track.
James was looking excellent once again but when he lost Elliot (43) and Will Cheyney (7) in quick succession, problems, as well as the run rate, were mounting. Clive Welsman steadied the ship with a vital 26 but when he and James (31) departed, the game was heading back the way of Solent.
Could Ian Bennett and Brad Compton-Bearne take the boy home with nearly 9 an over required?
Bloody right they could. A superb partnership ensued, with both lads quelling their aggressive instincts to be smart with good balls and destroy the bad. It was an excellent effort that took The Oaks to the brink of victory. What we love about Brad is that when he approaches the crease, he looks like the village idiot, resulting in the opposition bowlers licking their lips. They generally end up with a metaphorical custard pie in the face.
However, there was still room for another twist after Ian departed for an excellent 31 to get the hearts of the watching chairman and growing clubhouse support, racing.
Any concerns were unfounded as  Alex Brundle relished his moment in the spotlight and guided Oakley home with Brad, who was outstanding for his 31 not out. It was an excellent effort from the lads to chase down 238 after a slightly deflating performance in the field. That area of The Oaks' game has to improve to continue a winning run that is now extends back to August 2017 but they don't need telling that..
A jubilant side were joined by members from the other teams  to enjoy a Braai put on by Gerry Dique and watch the Spurs v Liverpool Champions League Final. If truth be known, Oakley V Solent was far more exciting.
An excellent result, with justified high fives and fist pumping at the end.
MOM: Ian Bennett
Weather: Hot & Sunny 28C
Improving Two's Edged Out By Whitchurch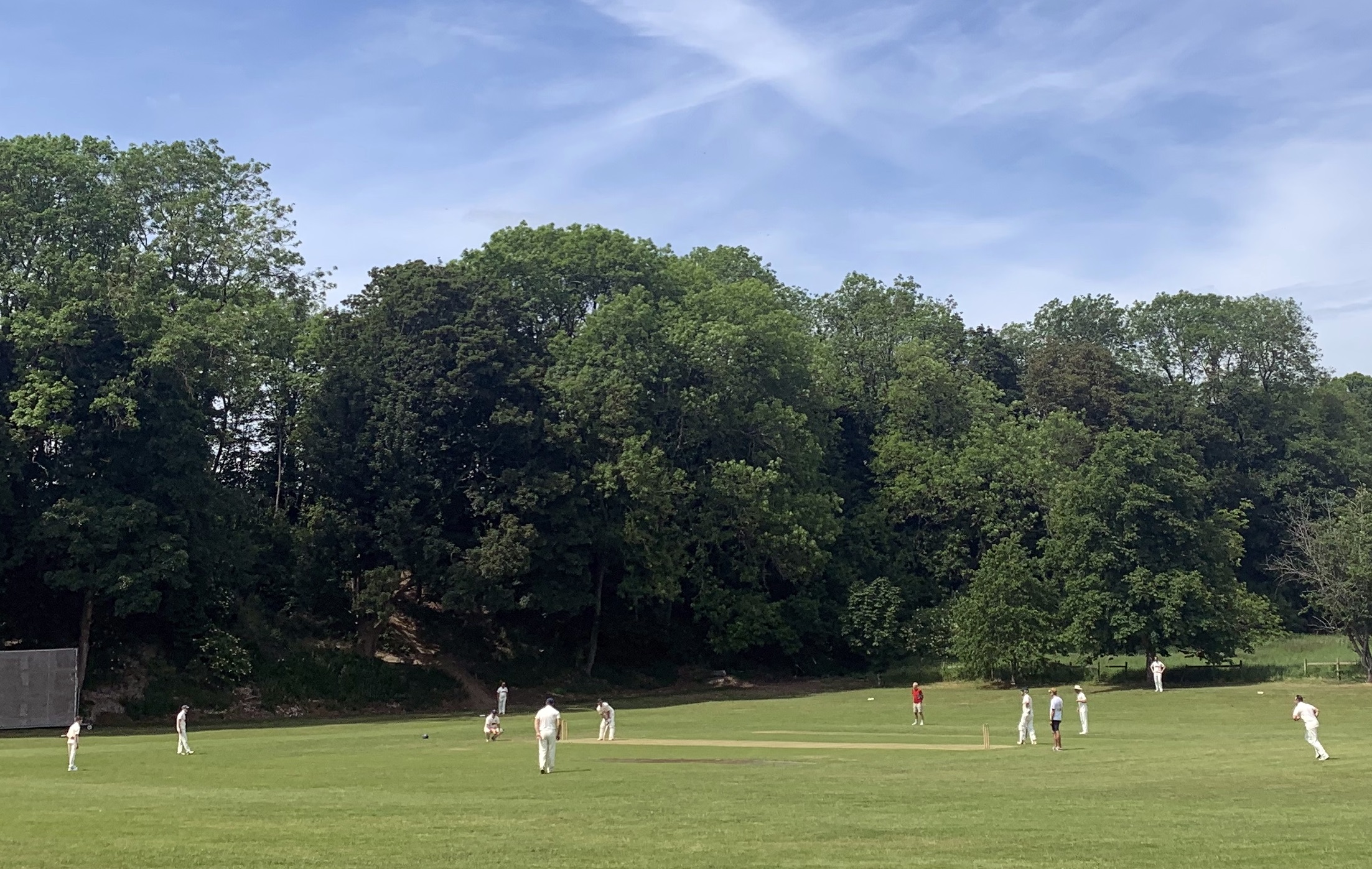 The Second XI put on a much improved show at Whitchurch on Saturday but were ultimately beaten by the marginally better team. Batting first, The Oaks were put under pressure by some excellent bowling but Steve Savage and Nellie Warner stayed firm.
However, when Steve, Jack Brundle and George Lethaby went in quick succession, The Oaks were under the pump. After Nellie Warner departed for an excellent 45 a response from the middle order was needed to stay in the game.
It came too, with the returning George 'Ruttman' Rutt (30) Nathan Rabley (24) Sam 'Eddie' Stobart (36) and Rob Wood (42) all pushing the scoreboard along to a very credible 231.
In response to the total, Whitchurch lost 2 early wickets to the excellent youngster, Taner McCewan but life got tough thereafter with Dancer and Osmond both looking like class acts with the bat. Sam Stobart picked up 3 wickets and Rob Wood deserved better than just the one from his spell as The Oaks looked to turn the tide. George Lethaby and Ollie Rabley were also decent in a much improved performance all round, but Whitchurch were that little bit better.
Ideally, The Oaks need to find one bowler who takes wickets whilst strangling the run rate to be successful in RN1 but unfortunately that is easier said than found. There were no complaints about this defeat and The Oaks must now take the positives from another 200+ performance with the bat and look to find that bit of extra magic in the field.
MOM: Sam Stobart 
Weather: Hot & Sunny 27c
Three's Can't Back up Excellent Bowling Performance
The Third XI endured a second defeat in succession on Saturday after failing to capitalise on a fine bowling performance on a tricky pitch. Bowling first, the boys were soon doing damage with the ball, sharing wickets around the team as Longparish struggled.
There were wickets for Avi Thakur (3) Josh Carpenter (2) Noah Beckell, Dave Bowers, Brett King and George Fox as Longparish collapsed to a seemingly paltry 140.
However, it turned out to be a good score as The Oaks struggled with a variable pitch and a collapse ensued. Only Perry King (12) and Will Rabley (23) reached double figures and in the end, Noah Beckell was unlucky to be left stranded on 8 not-out.
It was a frustrating day after bowling so well, but lessons have undoubtedly been learnt about chasing small totals. The boys will know that if a few have them could have just hung around and waited for runs, they would have won the game.
Time to move on and stay positive.
Sunday XI Complete Derby Win at Dummer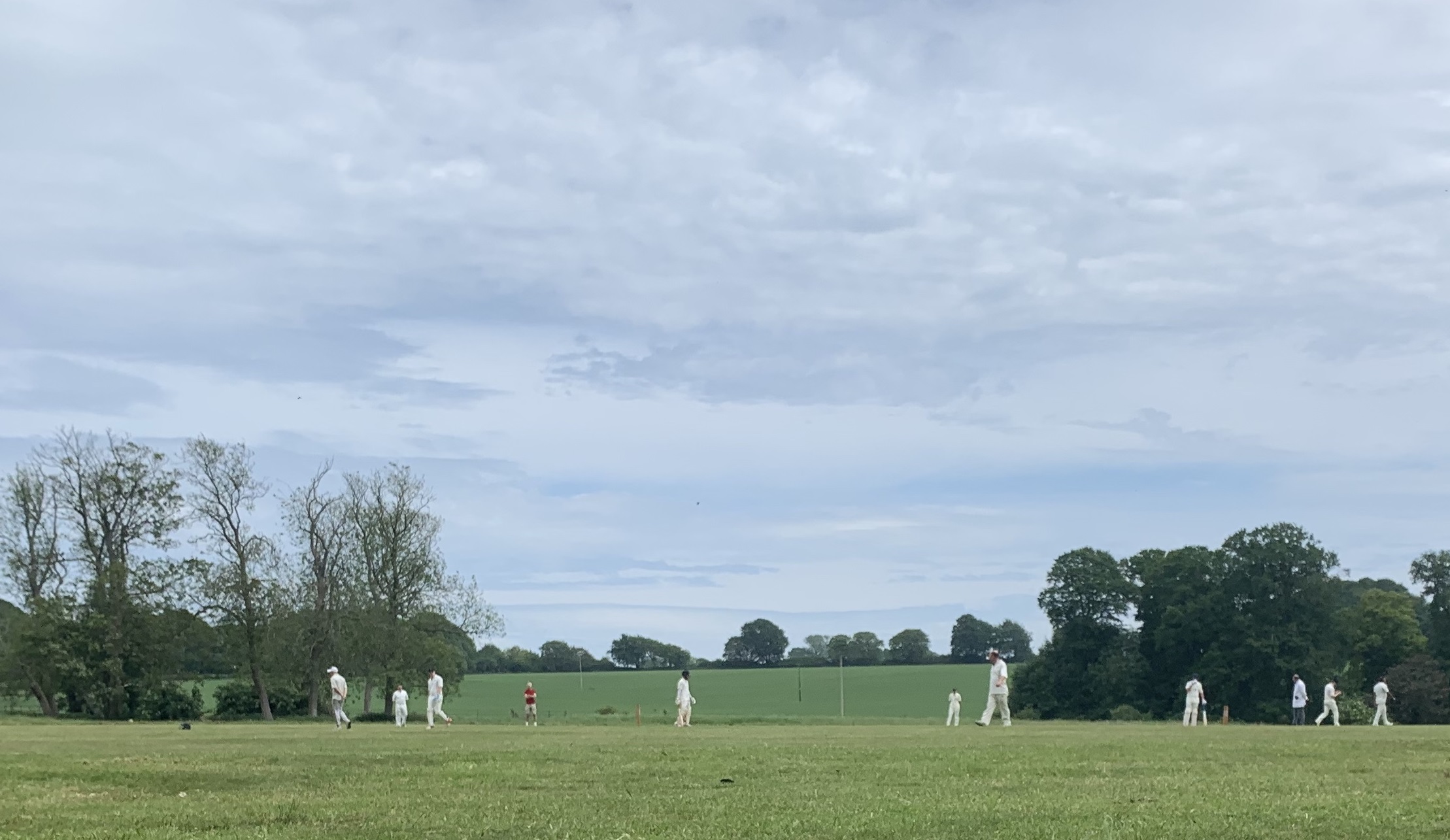 The Sunday Oaks made heavy work of beating Dummer in what should have been a closer affair on an unpredictable pitch. Batting first an exhausted and hungover looking George Lethaby (16) and Alex Brundle (22) got the innings off to a decent start before they were out.
However, ducks for Ben Coulter and Bob Lethaby (a majestic golden) put Dummer in command and it was up to Perry King (27) and Ian Bennett (retired 53) to get the scoreboard ticking. A late partnership from Brett King (10) and the athletic, crowd pleasing power hitter, Pete Holcroft (8) took the score to a paltry looking 154.
Dummer had a competitive looking batting line up but every time they looked liked stepping up a gear they lost wickets. Much of the damage was done by the cunning brilliance of Bob Lethaby, who tied the batsmen in knots with twisting and turning deliveries; some of which reached the stumps. 3-27 off 7 overs was a fine return from the man who continues to defy age and indeed, logic.
Other wickets went to Alex Brundle (3) Will Cheyney (2) and Brett King (1) but none of them were as good as Bob, who effectively won the game on his own. Dummer were all out for 123 and everyone retired to the Queen at Dummer to talk about cricket in a manner that suggested they actually knew something about it.
That's what it should be all about. It was a good weekend with mixed results but plenty of laughs and memories made.
MOM: Bob Lethaby: strangled the game
We move onwards with another busy week lying in wait!
Up them Oaks