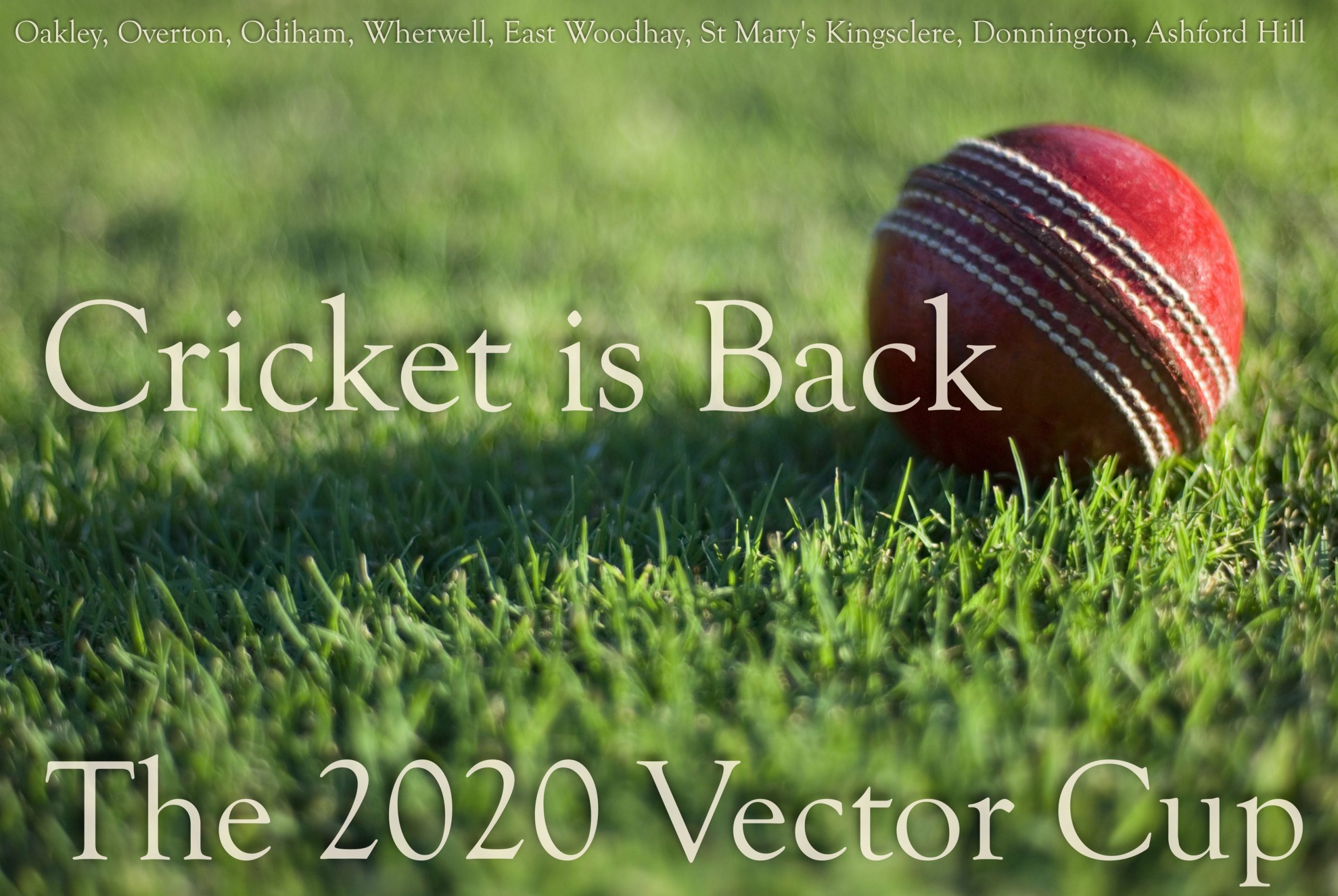 Organised by the irrepressible Alex Brundle, of Oakley Cricket Club, the Vector Cup is an idea to ensure we all get some competitive cricket in what is left of our strangest of summers. The name 'Vector' was chosen as a tribute to our PM, Boris Johnson, whose one time use of the word almost turned any lingering hopes of cricket, into despair. Well done to the ECB for their perseverance.
Local clubs were then contacted with a view to bringing teams together to support each other with home and away fixtures played in a good spirited but competitive manner. Of course, with departures and new new arrivals, the ability of all our teams changes year on year but Alex has done what he can to match sides so games are balanced over the two leagues.
There has been a fantastic response and we believe that this will be a great little tournament (weather permitting) with some closely fought matches. The two leagues look well set for some good games and we would like to thank Ashford Hill for stepping up a level. This was to match things up after Ramsdell decided to take up other options.
So, below you will see all the fixtures. There are some great looking games on there and it will be interesting to see who tops the tables that will be entered onto the Play Cricket website each week (thank you Simon Jones). We will also keep an eye on any great performances with the bat and ball and keep averages updated. There will be results updates on both our Twitter and Facebook pages, so please do follow us on these groups. I believe you have all been invited to the Twitter group (get a Twitter page St Mary's you dinosaurs!)
Most of all, we hope that this tournament will be an enjoyable way of keeping good local clubs playing games of cricket over the next ten weeks. Play fair, make new friends and have fun.
Good luck everyone…