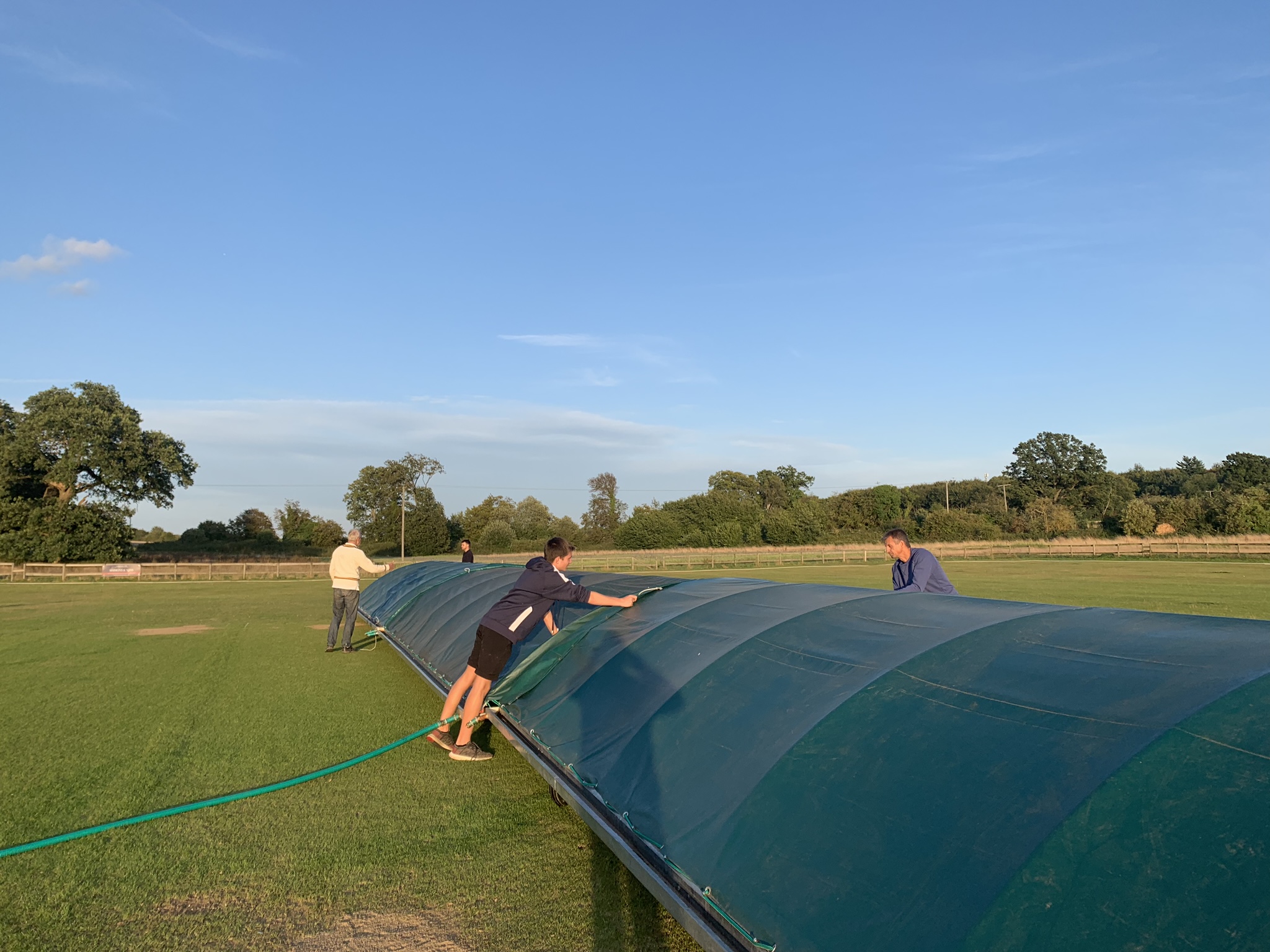 With the jet stream once again operating as a conveyor belt for August low pressure systems, games are in doubt once again this weekend.
However, all predictions are pointing to the rain stopping overnight, so if covers do their jobs and the clouds part, we may just about be in business.
The First XI, sat like a sad lonely drunk in the last chance saloon, go to Amport knowing defeat will end any lingering hopes of promotion. A run of 4 defeats in six games has left them needing others to falter, but where there is life, there is hope.
There are too many chops and changes for me to be bothered with, but the key ones are Alex Brundle, captaining the side in the absence of Dan Sumner (holiday) and the introduction of Gerry Dique, who has been missed.
Amport have had a tough season but they are now safe from relegation and can afford to play for fun. Whether their covers can do a job on this afternoon's deluge is another story, but they have done well at getting games played so far.
Time to deliver boys, time to deliver.
Team: Hennessey, Dique, Wood, Brundle, Tiley, Montgomery, Compton-Bearne, Bennett, Jones, Cheyney, McEwan
The Two's go into another riveting mid table clash against Hartley Wintney III, knowing that a couple more wins will guarantee a 9th place finish. What more of an incentive do you need than that?
I haven't looked at the team to be honest. I thought the game would be rained off, so I made myself unavailable, but I think it is more or less the same bar 3 changes. That means it is not really the same at all.
Hopefully, the game will go ahead because, remarkably, we have a 100% record at Oakley. No, not a 100%-win record stupid, a 100% record of getting all fixtures played. That is vital with regards to income.
We might win this game as Hartley Wintney are below us in the league. We all know that looking at the table and writing off teams below us is the template for success. It is something we have proved with aplomb on no occasions throughout the season.
Team: Savage, Warner, Brundle, Adams, Lethaby, Bown, Wood, Green, N Rabley, O Rabley, Carpenter
The Third XI have the pleasure of playing Sparsholt III tomorrow. Sparsholt have struggled in recent weeks, dropping their first bonus points of the season. This means that their march to the title is no longer a procession, particularly if they abandon all their games through lack of players and verbally abuse all the other teams and the Hampshire Cricket League on social media.
Otherwise they might just get there.
So, a tough game for the third XI but on the back of three wins they will feel that they can beat anyone and yes, you can include India, Australia and South Africa on that list. If it gets rained off, it will be a terrible shame and the players will have to deal with not having the pleasure of paying car parking fees for a game of cricket.
Team: (in no order unless Dave is taking the piss?) Bowers, Thakur, Carpenter, T Jeff, Turner, James, T McEwan, W Rabley, Fox, Clift, L Palmer.
Tractor tyres on, brakes off, on we must plough to the finishing line.