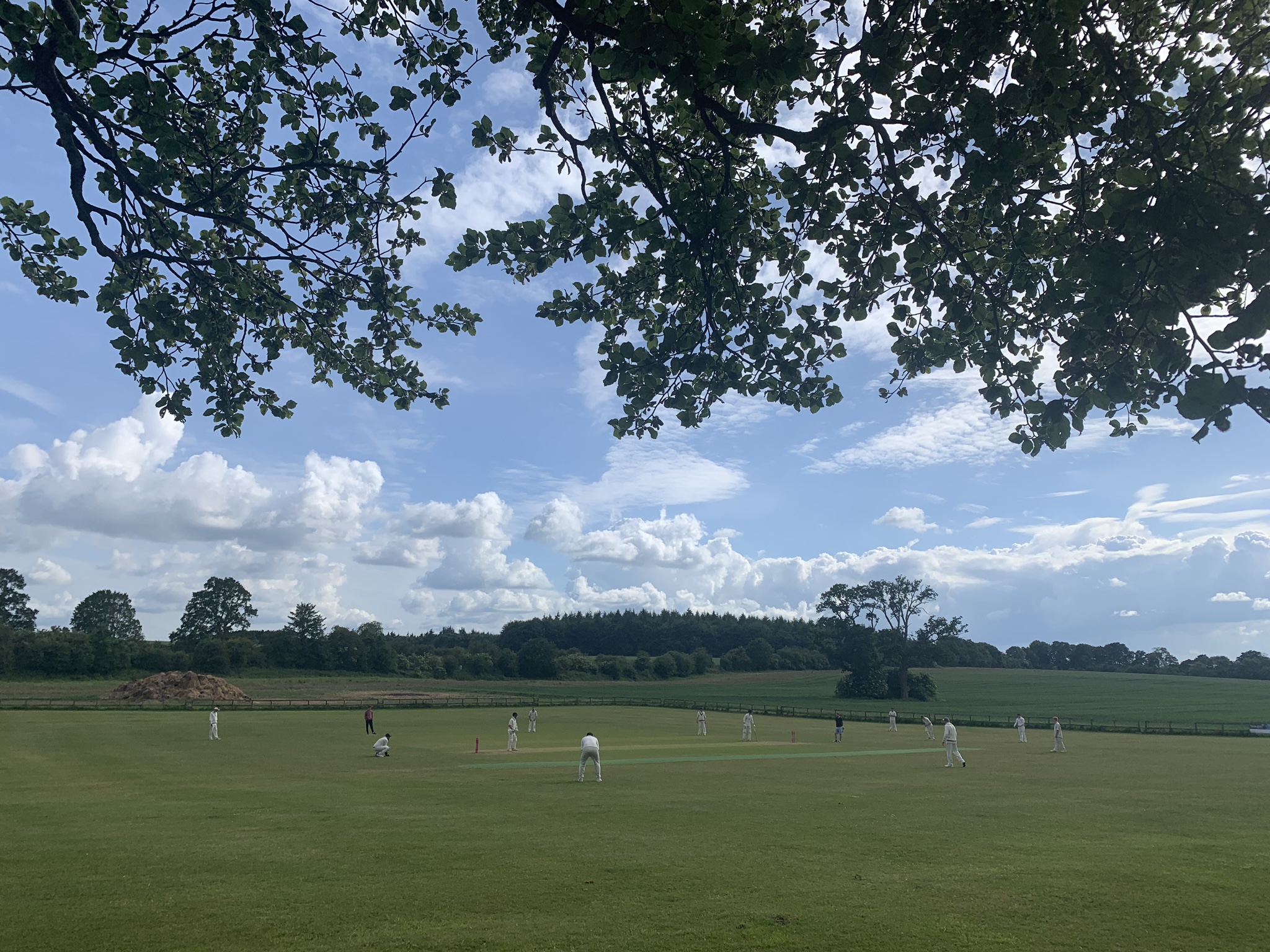 After last week's heatwave that I missed because I was on holiday (I don't want to talk about it) it is onto the final weekend of the season, with more autumnal conditions expected in Hampshire. It is wonderful see huge numbers once again, proving that the 'gamble' of a third team at Oakley, has paid off.
The first team go in to the final round of matches still in with a sniff of promotion after last week's fine victory v Ramsdell. They go to Hungerford with a strong looking side that is boosted by the return of captain, Dan Sumner. Hungerford have had a decent if not spectacular season but as the Oaks have found out to their cost, looking at the table and making assumptions, normally results in a metaphorical custard pie in the face.
However, that lesson has been learnt now, and all the boys can do is concentrate on winning their game and hope other results go their way. Stranger things have happened and just one glance at the Ben stokes highlights from last weekend proves that if you keep believing, anything can happen.
Ultimately though, 4th place is guaranteed and that is the highest Oakley have ever finished. There will of course be regrets about missed opportunities, but whatever happens on Saturday, 2019 has been a success.
Team: Hennessey, Compton-Bearne, Sumner, Wood, Brundle, Lethaby, Tiley, Cheyney, Bennett, Jones, Savage
The second XI going into their final game looking to end an awful season on a high against AWE Tadley. Results have got worse week on week recently, due to lack of confidence throughout the team and several players missing on holiday.
They have probably their strongest starting XI of the season out on Saturday, so hopefully they can finish on a positive note. It is scant consolation but every year we maintain RNE1 status, it is our best year. It would be great to end with a good win.
Team: Warner, Bown, Welsman, North, Brundle, Montgomery, N Rabley, Wood, O Rabley, T Barnes, Fawad
The third team also look strong on paper for their visit to Herriard, despite missing captain, Dan Beckell. It has been a really positive end to the campaign for the third XI and a win on Saturday will ensure a credible mid-table finish in their first year of competitive cricket. The young players, Will Rabley, Josh Carpenter, George Fox and Noah Beckell have been a credit to the club and that bodes well for the years ahead as the club moves forward on and off the pitch.
Team: Harris, Trinner, P Carpenter, Rabley, Kancharla, King, Fox, McEwan, Thakur, Bowers, J Carpenter
So, that is last preview from me. I hope that they have been of use to players and supporters with the relevant information coming through. I would like to say well done to everyone for making sure we have had three teams on the pitch every week. The club continues on an upward curve but on a cautionary and perhaps, sober note, with larger numbers comes the responsibility of more dedication from members and the committee off the pitch. The bigger something becomes, without structure, the harder it falls. I have seen it happen numerous times in my business life spanning 25 years.
That's it then folks, summer is nearly over. Go out there, try to finish on a hat-trick of wins, but most of all, enjoy playing your last games of 2019 for this wonderful little (getting bigger) club.
Handbrakes off, into first gear, check mirrors…vroom, vroom…let the Oakley wagon roll.
Cheers
The Chair