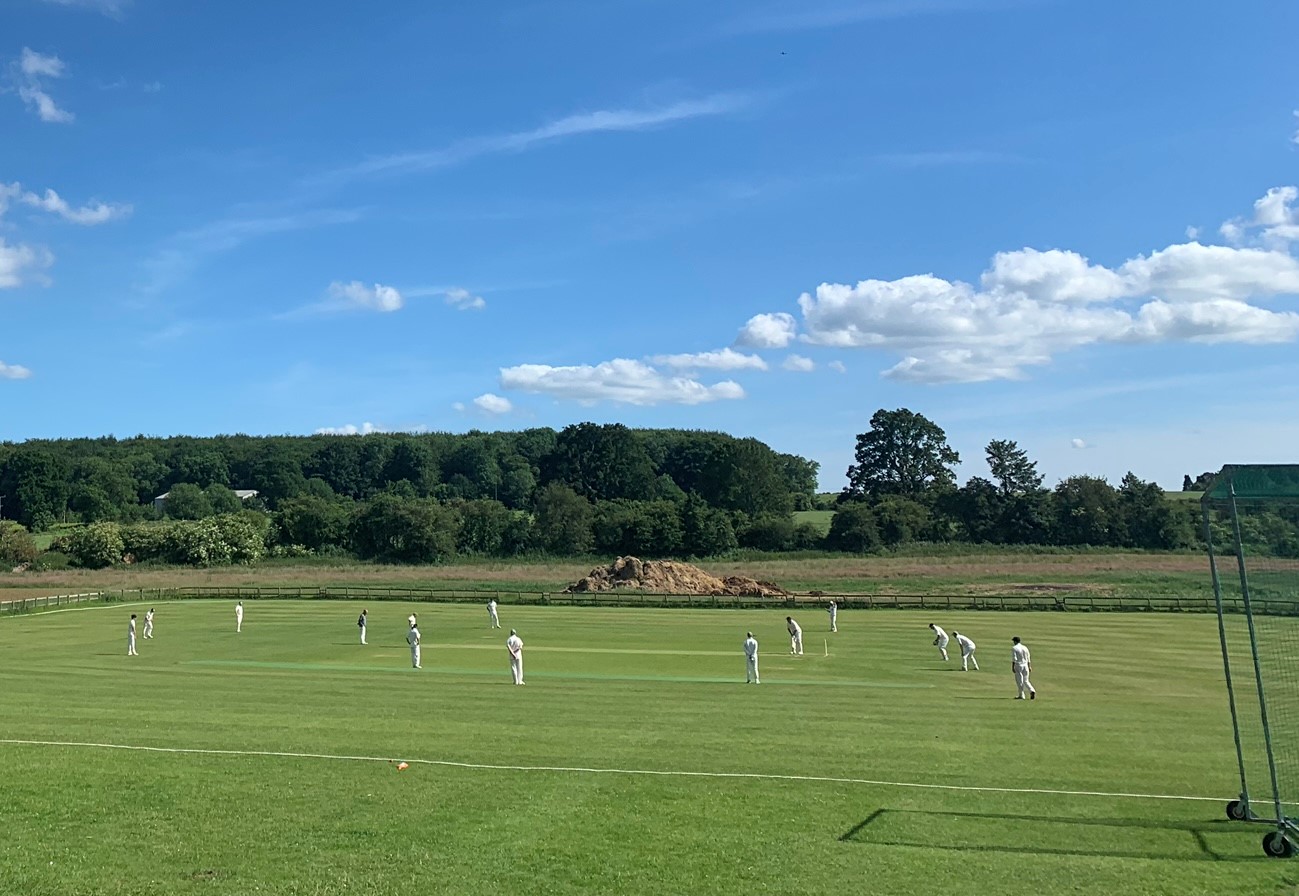 No need for weather apps this weekend as The Oaks are all systems go and ready to field three teams in the HCL. With the weather looking fair and warm the First XI travel to Liss looking to maintain their challenge at the top of County 3.
August is a time where holiday unavailability plays a key role but Dan is happy with his team. He should be too as it looks pretty strong. Notable changes come from Clive Welsman, Dan Jones, Ronnie and Tom Barnes being away whilst Will Cheyney, Will Montgomery and Rob Wood come in.
Having a big and united squad is really handy and The Oaks will feel confident they have enough to be ready for yet another another test of their promotion credentials.
Team: Hennessey, Sumner, Wood, Bayliss, Tiley, Montgomery, Compton-Bearne, Bennett, Brundle, Cheyney, Wood 
George Lethaby's Two's go into their local derby with Overton II looking to finish strongly to a season where they have struggled to hit their full potential. A summer that started with promotion hopes has faded, with the object now being some big performances to keep shunting the first team along in their bid for promotion.
At the time of writing, George is still in intense negotiations regarding an 11th player. Someone will turn up from somewhere and it is unlikely that we will have to go with 10. The team still looks reasonably strong with Jack Brundle back after a lay off and Nick Green also plays after committing his future to The Oaks. This was after agreeing complex contract terms (half membership fee) and the promise he will spend money in the bar.
Youngster, Josh Carpenter, is deservedly back in the team and George will also be boosted by the return of James Adams and his runs. Six ball over specialist, Bob Lethaby, retains the coveted number 11 spot. He has also made himself available for the number 10 spot if we can't find another player with 4 limbs and a pulse. Bob's flexibility is vital to Oakley's success, especially when everyone else starts pitching deliveries in Wiltshire and W.I Des looks for another half century for our opposition.
Team: Savage, Warner, Saines, Adams, G Lethaby, Brundle, Green, Carpenter, B King, Fourlimbs-Anderpulse, B Lethaby
The Third XI go on the hunt for another victory when they travel to Petersfield III's on Saturday. They have a decent looking team out as well, with a familiar line-up plus a debut for youngster, Seb Gross.
With batting and bowling options throughout the team, Dan will be confident his blend of young and, shall we say, mature, can guide the boys to a win that can propel them towards the dizzy heights of mid table. I have a good feeling about this one. I can feel it in the August air. We are going to win.
Team: D Beckell, De Vos, P Carpenter, Tall Jeff, Thakur, N Beckell, Gross, Clift, Deano, Coulter, Bowers
So, this is it folks. We are in to the final month of the season. The focus is now pushing our First XI on towards a second successive promotion. It's going to be a nail biter of a finish, so what we need is every player of every team being part of the final push. A Saturday treble after last night's heroics would be a great, confidence boosting, start.
Vroom, vroom, check mirrors, into gear, foot down…let's go!
Up the Oaks!