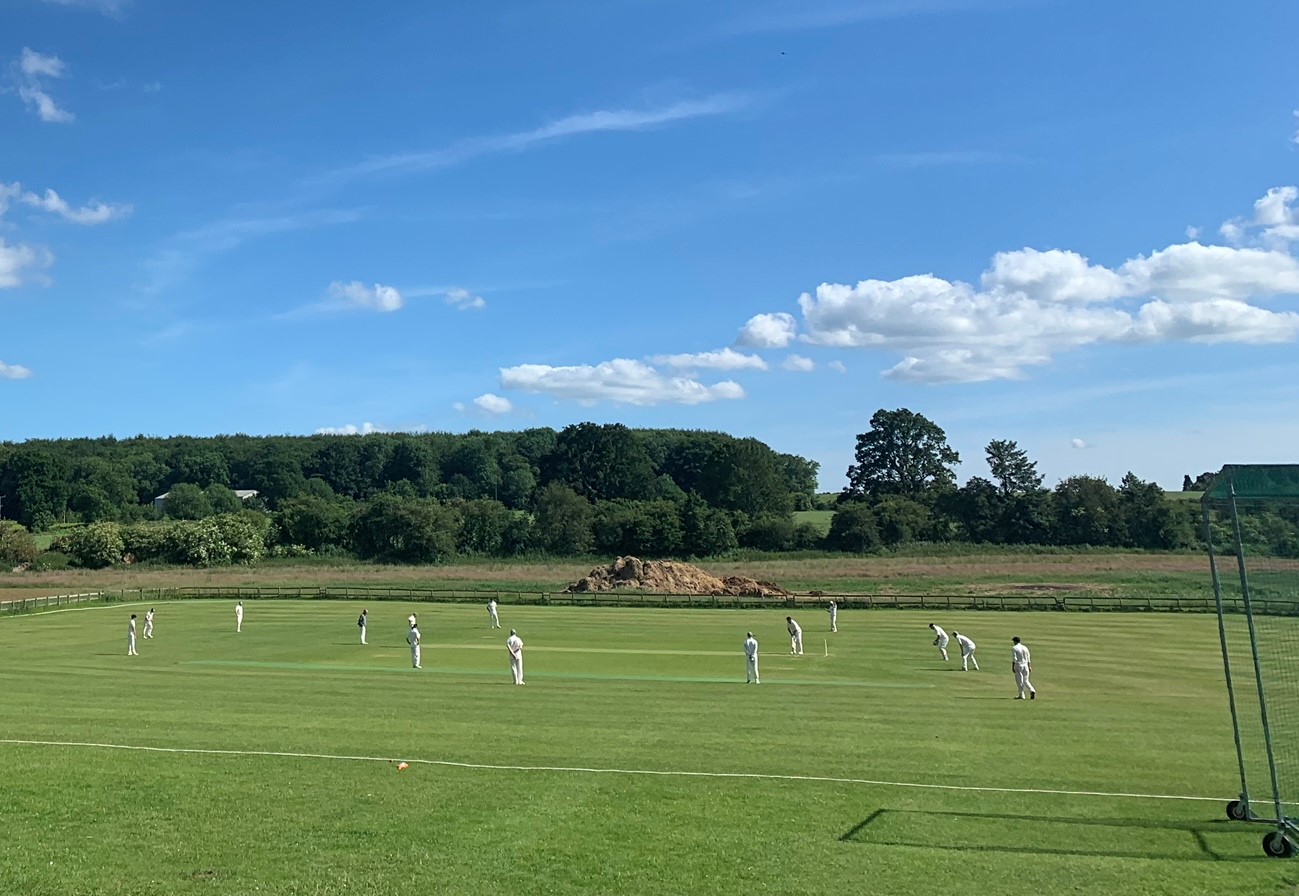 With an availability list of 33, we are all ready to go tomorrow with The Oaks fielding three teams once again.
With wounds licked and the first defeat of the season behind them, the First XI must look to regroup and go again at Sparsholt. It wont be easy as Sparsholt have been on a good run and are racking up big scores for fun.
There are plenty of changes too, with Dan Jones back in the side along with Clive Welsman and Ronnie McCewan. Coming in from the Two's are in-form James Adams and veteran, Steve Savage, who deputises for the unavailable and irrepressible, James Bayliss.
Also out this week are Ian Bennett, Will Montgomery, Mike Tiley and Fawad Ahmed, who steps down to boost the Two's.
A big test of character this, as the boys struggled with discipline last week when things didn't go their way and they will need to learn from it. They certainly have the players and the character to bounce back. Regardless of the result, Dan will be looking for a positive attitude from a a few players who let themselves down a bit last week.
Tight to call this one. Should be a great game at a cracking venue featuring a road of a pitch with short boundaries. Someone will get a ton; let's hope it is an Oakley player!
Team: E Hennessey, D Jones, D Sumner, J Adams, A North, Compton-Bearne, Welsman, Brundle, Savage, McKewan, Barnes
The Second XI entertain a strong Crown Taverners side at Oakley Park as they look to build on a solid team performance at Herriard last week. George also makes changes with a top three that are still likely to be pissed after going to a wedding today.
Coming into the side for George are Chris Morris, Michael Wood (too scared to keep for the one's) Fawad Ahmed and talented youngster, Josh Carpenter. Ollie Rabley gets the number 4 slot with Rob Wood dropping down to 7 in what looks like a well balanced team. Bob Lethaby and Brett King also keep their place after their death bowling heroics last week.
George will definitely miss the runs of James Adams but will be hoping for some obligatory heroics from Mozzer, Wood and Bown to build an innings. There are plenty of solid bowling options. George, Ollie, Rob and Will all bowled well last week and with Fawad and Josh in the team, it looks pretty healthy, on paper at least.
A stern test against a strong side this, and one that will be followed by a plethora of games v teams below us. If we can get something out of this game there will be a genuine chance, with a fair wind and a bit of luck, we could still end up in the promotion mix.
Team: Wood, Bown, Morris, O Rabley, G Lethaby, Cheyney, R Wood, Carpenter, Ahmed, B King, B Lethaby
The Third XI is skippered by Dave Bowers this week and once again, it goes on to the field looking to gel some great individual performances into a team one.  The batting department looks a little weak and may be relying heavily on the man they call 'Tall Jeff' to build an innings.
There are plenty of bowling and all round options and there is no reason to think they cannot be competitive. A bit of belief and things will start to go their way with regards to results.
Team: Tall Jeff, Bowers, Coulter, Deano, Fox, Clift, De Vos, N Beckell, Kancharla, T McCewan, W Rabley
*As many of you are aware, a few players/members didn't cover themselves in glory last weekend. This was caused by what was perceived as poor umpiring in a feisty game, creating a perfect storm of a first defeat combined by alleged injustice. I have had a chat with senior players and the Chair of IBM Hursley to clear the air, make apologies but also defend our club with regards to certain aspects of the game. Mike, the IBM chair is a good chap and has no axe to grind with Oakley; he admires what we have achieved and came direct to me rather than reporting issues to the HCL which can, ultimately, lead to points deductions and fines.
We are tightly knit club and I know that if one individual costed the club points due to letting their emotions overflow, they would be mortified. Everyone associated with Oakley has enjoyed being part of our success and would not want us to be tarred as a 'problem club'.  With that in mind, can we ALL take a check on ourselves and ensure that we behave in an appropriate manner during and after games with regards to our demeanour and language, especially amongst women and children.
I believe what happened last week was the exception to the norm in tough circumstances, but at the same time, a useful wake call with regards to our conduct. Also, having to find myself defending the club and spending time on the phone to players and committee members at Oakley and IBM, does get a bit annoying and time consuming.
So, this weekend, go out, play as hard as you can but remember to take decisions on the chin and win or lose with good grace.
Handbrake off, foot on the accelerator, time to go again!
Up the Oaks!
Bob Lethaby
Chair