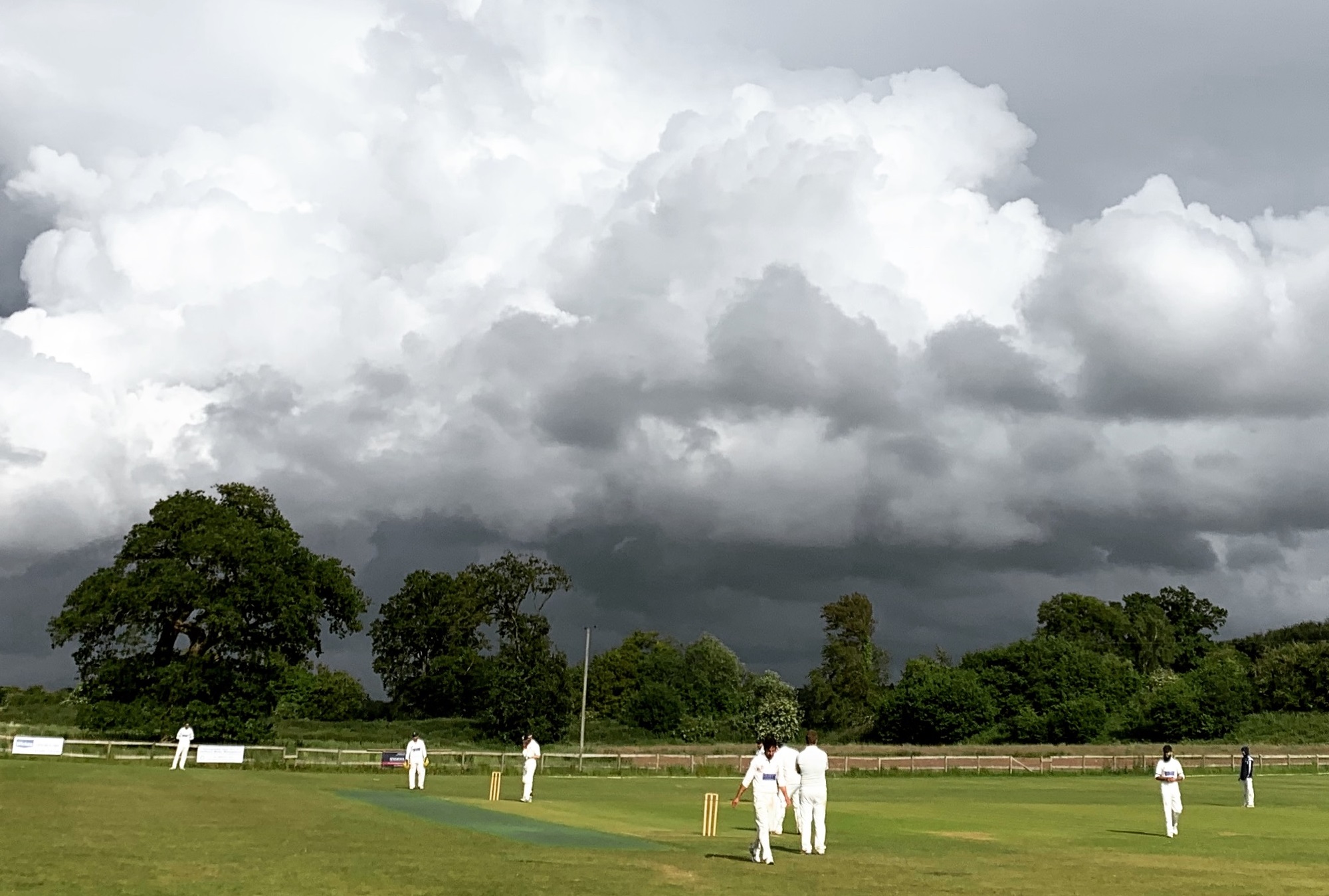 There are rumours circulating in the media that we may actually get all our fixtures played this weekend, although it may be a wild conspiracy theory. Still with pressure rising and temperatures lifting to a temperature normally associated with summer, I am feeling unusually hopeful. It would be fantastic to see all three teams back in action after a dismal couple of weeks akin to October.
The First XI, fresh from their eye catching demolition of RAM in last weekend's top of the table clash, will need to be on their guard as they travel to lowly Michelmersh & Timsbury. After last week's heroics, The Oaks are suddenly the team to beat in CN3 and they will be in the unusual position of being hot favorites for this one.
However, The Oaks are missing all-rounder, Brad Compton-Bearne, and both pacemen Tom Barnes and Ronnie McCewan. Replacing them are Rob Wood, who returns from a decent stint in the Two's, Will 'the smiling assassin' Montgomery, who is back from university and debut boy Fawad who has impressed in training.
Overall, the team looks strong enough to cope with the losses, with the batting lining up looking powerful, even without Brad, who has been in great form. It is down to the boys to knuckle down and prove that last week's marker was no fluke. There is nothing to suggest they will take this game for granted, they are humble bunch.
Team: Hennessey, Jones, Sumner, North, Tiley, Bayliss, Montgomery, Bennett, A Brundle, R Wood, Fawad  
The Two's go into a tough clash against high flying Donnington at Oakley Park on Saturday. They will be looking to build on the win against Old Basing two weeks ago and what looked like an encouraging performance against a strong Kingsclere side last week; at least until the rain wrecked it.
Captain, George Lethaby, makes several changes (six of them in fact) as The Oaks attempt to keep in contention with the leading pack. Out go Chris Morris, Steve Bown, The Rableys, Rob Wood and Matt Vickery, who has gone back to Ashford Hill after one week as an Oakley player. Another club record shattered.
Back in are Jack Brundle, Stuart Spalding, Sam Stobart, James Adams, Jeff King and Taner McCewan. This offers George a plethora of options with bat and ball and the return of James Adams will be a big boost to the bowling department that has often struggled for options. Michael Wood stays in the team, so expect another report direct from his sports desk in a parallel universe.
The Two's have had a really tough start to the season and Donnington are yet another side in the top six who will test us to the limit. However, with East Woodhay, Kingsclere and Whitchurch all fixtures we have already got out of the way, if the boys can get something out of this game, they will be right in the mix.
If we can find a bit of magic with the ball in hand, we have a decent chance and I reckon this could be a cracking game between two decent sides. You heard it here first.
Team: Savage, Warner, Wood, Brundle, G Lethaby, Rutt, Spalding, Stobart, Adams, J King, T McCewan
The only thing the Three's want this weekend, is a game. I can't actually remember any changes because they haven't played for nearly three weeks; the weather has been playing havoc on lower league grounds. It's great to see Ben Coulter and Morgan Stephenson making debuts and with Dan Beckell, Tom Harris and Tall Jeff making up the top three, The Oaks look quite well set, even with Deano and Pete in the side.
Basingstoke V have exactly the same record as The Oaks, so any neutrals fortunate to be watching can expect an absolutely stonking 11th v 12th place nail biter between these old rivals. The winner could find themselves dramatically catapulted into the top half of the season, so it is all to play for. Basingstoke have some concerns about the game and are hoping Deano won't be talking about Gerry's double ton two years ago.
Team: Beckell, Harris, Tall Jeff, De Vos, Fox, Thakur, Coulter, Stephenson, Clift, James, Holcroft
Whatever happens this weekend, play well, win or lose with good grace, and keep up the stupendous availability levels that laugh in the face of those who said we shouldn't risk a Third XI. We have already had some memorable weekends this season chaps, let's make it another one.
Handbrakes off, whips out, horses on track…let the wagons roll again!!
Up them ruddy Oaks!