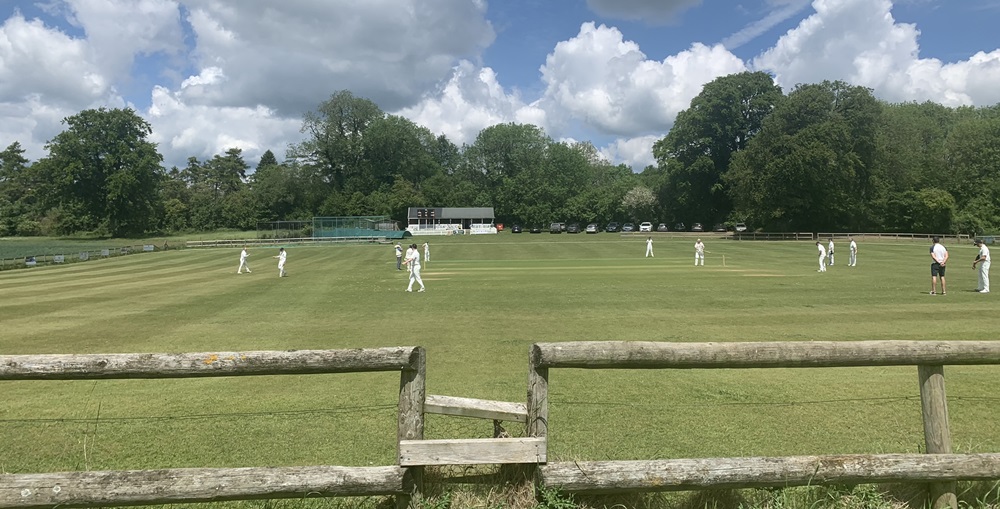 A busy weekend lays in wait including tonight's 20/20 versus Dummer, so this preview will be short.
The First XI are back on home turf this week, boosted by a good win again Hook III's last week. Southampton Solent are the visitors and captain, Dan Sumner, is once again making changes.
Out go Will Montgomery, Mike Tiley, Alan North and Dan Jones with Clive Welsman, Michael Wood, Paddy Saines and Ian Bennett coming in.
Solent have had an up and down start to the season, so it is difficult to know what to expect. However, The Oaks need to continue their search for consistency in the field to back up some sterling individual batting performances throughout the team.
It would nice not to be 6-3 this week. We can only take so much drama chaps.
First XI: Hennessey, Sumner, Saines, Wood, Bayliss, Cheyney, Welsman, Bennett, Compton-Bearne, Brundle, Barnes.
The Second XI, with wounds now licked, will be looking to bounce back after a chaotic defeat against East Woodhay last week. Captain, George Lethaby, also makes changes to his team as he looks for more consistency with ball in hand.
In come, Rob Wood, Sam Stobart, George Rutt, youngster, Taner McCewan and Nellie Warner against a strong Whitchurch side who have started the season well and will provide a stiff test. The key to this game revolves around focussing on a big improvement in the field by cutting out extras and short deliveries that get pumped all around the ground.
It was a bad week, last week, but The Oaks know they have plenty of room for improvement and the chance to bounce back in style.
Second XI: Savage, Warner, Brundle, Lethaby, Rutt, N Rabley, Stobart, Wood, O Rabley, T McCewan, R Kancharla.
The Third XI will also be looking to bounce back after a humbling versus a good Ramsdell side last week. The key to these games is for the young players to learn something new week on week and captain, Dan Beckell, will once again be keeping an eye on developing players.
The team, in no order in particular is:
N Beckell, D Beckell, P Carpenter, J Carpenter, W Rabley, P King, B King, A Thakur, G Fox, D Bowers, Deano
Once again, sorry for the low key preview, but we are busily preparing for tonight's 20/20.
Have a great weekend playing for The Oaks, win or lose.
On we go!