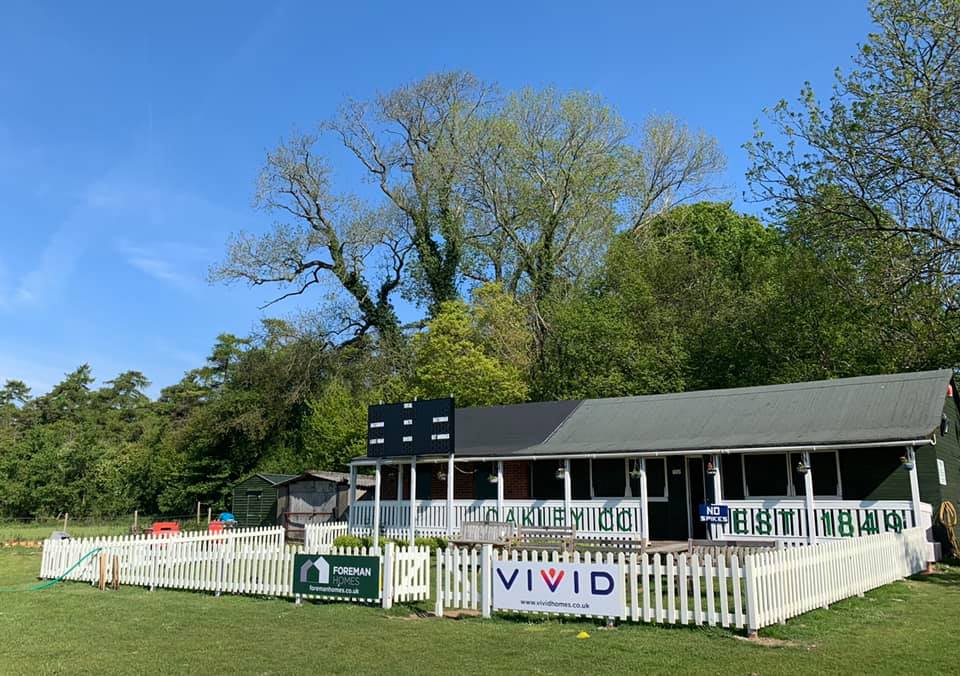 Week three of the season has arrived quickly, with all three unbeaten teams facing their sternest tests of the season so far.
The First XI are away once again, facing Hook III who, like The Oaks, have made an impressive start to the campaign. Dan Sumner makes two changes with Steve Bown and Michael Wood off to a wedding (no they are not marrying each other, although it is plausible).  Back come Alan North and in-form Will Cheyney, who offers a genuine all-round option.
By their own admission, The Oaks have been stuttering rather than purring as they find their way in County 3 and they will need to click into gear in the field if they are to compete well in this one. The extras and unforced errors need to be reduced and they know it. However, the team spirit has been great and that was demonstrated when turning around the game at Romsey last week. A deep batting line up with a 'tail' featuring Brad Compton-Bearne, Alex Brundle and Will Cheyney looks more than a bit useful.
Dan also has a host of bowling options if required and knows he can make quick on field changes if someone is not firing on all cylinders.  Should be a good game this one.
First XI: Hennessey, Jones, Sumner (C) North, Montgomery, Tiley, Bayliss (W) Compton-Bearne, Brundle, Cheyney, Barnes
The Second XI entertain East Woodhay II at Oakley Park with both teams looking to build on an impressive start to the campaign in RN1. Out of the side this week are Sam Stobart, Jeff King, Alex Gray and Nellie Warner with Brett King, Paddy Saines, Clive and Brad Welsman coming in.
The return of Clive from injury is a boost to the club as he can offer a lot of years of nous to the young captains in the First & Second XI, as well as a boost in bar takings. Clive's boy is on RAF leave and joins his dad for their first joint outing in an Oaks shirt for 5 years.  Captain, George Lethaby, can be happy with his line-up, with Ollie Rabley, Ian Bennett and George himself, all bowling well last week to defend a moderate target.
The early season batting form of the ageless Steve Savage as well as Ian Bennett, Paddy Saines and Jack Brundle is encouraging, and George Lethaby also looked in decent nick last week.  East Woodhay are a club of a similar standing to The Oaks and have always provided good opposition in tight games. Expect this one to be no different and as last week, it is likely to be a game of tight margins where one star performance could be the difference. One to look forward to this.
Second XI: Savage (W) Saines, J Brundle, Lethaby (C) Welsman, N Rabley, Bennett, B King, B Welsman, O Rabley, Kancharla
The Third XI travel to Ramsdell tomorrow boosted by a win in their first ever game last week. Captain, Dan Beckell, can be happy with his side, despite losing Bob 'The Oakley Express' Lethaby, to a finger injury he doesn't like to talk about. Also missing, are Dave Bowers, Noah Beckell and Adam Triner. 
In come debut boy, Matt Clift, old boy, Avi Thakur (who fortunately didn't die at training last week) young paceman, Taner McEwan and the athletic Pete Holcroft, one of the best kneecap fielders in the area. Dan has plenty of bowling and batting options but will face a tougher test than last week. Hopefully it will be another good game for the young lads in the team looking to continue learning.
So, we go again, encouraged by the fact that we got three teams out by Wednesday evening without any begging. Tougher weeks (particularly in the holiday period) will follow, but it appears that the introduction of the Third XI has been a gamble worth taking.
Team (in no particular order) Beckell, Triner, Fox, P Carpenter, J Carpenter, Clift, Holcroft, McEwan, De Vos, Thakur, W Rabley
Go forth and multiply runs and wickets gentleman, the weekend in yours to own.
Forecast: 21C, Small chance of a local shower